Tecom Access Control Softwares
(1)
Browse Access Control Softwares
Access control software products updated recently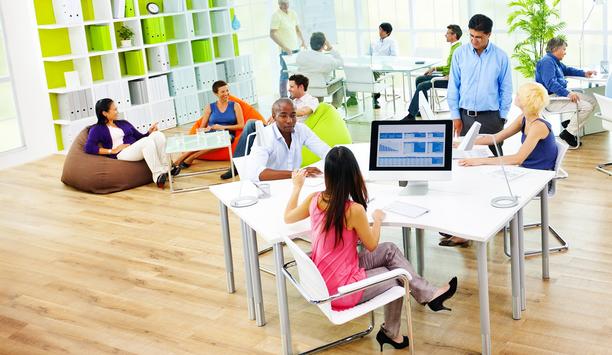 4 smart ways to use security to power the business of the future
In the new era of work, our relationship with the workplace is defined by flexibility and mobility. Employees are working across the home, office, and blended spaces more than ever before, as well as working varied hours to suit the modern work schedule. This new hybrid workforce model holds the potential for more diverse talent and better productivity, but it also comes with its challenges – one being how to ensure security, health, and safety in the workplace. Strong and smart security ecosystem While nearly one-third of companies report that they've implemented a hybrid model, according to a recent survey by STANLEY Security, many still have much to do to prepare their office for the future. Building a strong – and smart – security ecosystem is crucial in preparing for the future. As such, businesses should consider technologies that help protect their people, as well as safeguard their assets, optimise their operations, and secure their network. 1)Protect your people Implementation of a security ecosystem combines health, safety, and security hardware and software solutions seamlessly Nearly 60% of mid-market and enterprise businesses across the UK and US report that the health and safety of their employees and customers are a primary concern when implementing modern and hybrid working models. This begs the question: How can businesses create a safe and healthy work environment when 59% are planning to bring employees back on-site in some capacity within the next 18 months? The answer lies, in part, in the implementation of a security ecosystem that combines various health, safety, and security hardware and software solutions seamlessly. Integrating platform Nearly half (46%) of business decision-makers say they are interested in adopting an integrated platform such as this. This means integrating traditional and digital security solutions, then leveraging the data and insights they produce to further enhance the workplace experience. Take this example: With employees and visitors moving in and out of the office at different times, a business may lack oversight of occupancy or density levels, people flow, workspace scheduling, visitor check-in processes, and more. However, with visitor management, access control, and other building/business systems integrated, employees can reserve a workspace for a specific date and time and be granted access to the building. Leveraging AI and machine learning Visitors can pre-register, answer a health screening questionnaire, and receive a mobile credential before arriving. Once the visitor arrives on-site, the system can alert the respective department – all without the close contact typically required for traditional visitor check-in processes. When layering artificial intelligence and machine learning on top of the data, a business may identify trends in people flow and opportunities to optimise congested areas. They may also see that certain rooms within the building get more use than others and leverage these insights to manage their space more effectively. All of this is powered by a security ecosystem that can help a business better protect its people while realising other benefits in the process. 2) Safeguard your assets Businesses are concerned about the security of their assets when it comes to the hybrid workforce model Even more, businesses are concerned about the security of their assets when it comes to the hybrid workforce model. About 72% of leaders say this is, in fact, their primary concern with the hybrid approach. This figure isn't surprising when you consider the impact of the pandemic, which left many businesses closed either temporarily or permanently, with few people allowed on-site to manage facility operations. As a result of the pandemic, we saw tech adoption accelerate at an astonishing rate – simply because businesses had to implement cloud and remote technologies to survive during a time when buildings were closed indefinitely. Remote management and visibility This was particularly true for security solutions, such as cloud video surveillance and cloud access control solutions like wireless IoT-connected locks. Nine out of 10 businesses (91%) report that they have already implemented cloud security technology; of those, nearly half (48%) stated that this was due to the pandemic. These technologies allow for remote management and provide visibility into business operations at the same time. In a retail setting, for example, cloud video surveillance allows businesses to identify and track not only criminal activity, but also foot traffic patterns, peak operating hours, staff shortages, and more. Loss prevention strategy When integrated with the retailer's point-of-sale (POS) system, businesses can gain greater insights into their traffic counts, end cap effectiveness, loyalty card activity, and a variety of POS exceptions, such as high-dollar transactions, repeated transactions, excessive returns, employee discounts, and more. For retailers especially, a security ecosystem means a more efficient loss prevention strategy that helps safeguard assets and profits. 3) Optimise your operations The "future of work" is still very much a work in progress, but one thing is clear: Businesses are looking for ways to increase efficiencies, drive cost savings, and, ultimately, optimise their operations – especially now with the challenges posed by price inflation. A relatively untapped opportunity for businesses to achieve these goals lies within their security infrastructure. Security technology and solutions gather incredibly rich data which, when unlocked, can help businesses understand how their buildings are being used, when the busiest times are, where there are highly trafficked areas, and more. Leveraging cloud video surveillance systems, businesses could identify emerging staff training needs Cloud video surveillance systems For example, by leveraging the insights produced by cloud video surveillance systems, businesses could identify emerging staff training needs, which could ultimately result in improved employee satisfaction and reduced attrition. However, much of this data sits untouched within the infrastructure, leaving businesses unaware of the opportunities in front of them. 44% of businesses that currently use a cloud security system for its primary use say they want to know how else this technology can be utilised, and an additional 20% aren't even aware that it could be used in other ways. AI and analytics The interest in adoption is promising for the office of the future, especially when we see that the majority of businesses (78%) would consider using AI and analytics technologies to optimise their operations, helping their business to operate more effectively and efficiently. The increase in adoption of cloud technology – paired with the rise in interest in AI, machine learning, and advanced analytics – could make it possible for businesses to uncover invaluable insights from their security infrastructure and leverage them to adapt and build business resilience. 4) Secure your network Advanced technology help businesses improve their cybersecurity, making it harder for hackers to gain entry With cyber threats becoming more prevalent, businesses are increasingly looking to secure their networks and protect their data. More than half (54%) of those surveyed expressed interest in using AI, machine learning, and advanced analytics to secure their network by identifying and eliminating cybersecurity threats. Advanced and automated technology can help businesses improve their cybersecurity, making it harder for hackers to gain entry to the larger corporate network. Modern cybersecurity tools that use AI and machine learning can detect anomalies in network traffic or alert and act on suspicious behaviour. Cybersecurity software For example, if an IoT device suddenly begins broadcasting and establishing connections with multiple devices, cybersecurity software could detect this abnormal behaviour, send an alert, and suspend traffic or quarantine an endpoint immediately – saving precious time during a potential breach. A single data breach could result in widespread distrust from workers and customers, potentially leading to decreased business as well as litigation issues. As such, businesses need to take action to update and strengthen their defences so that they can avoid downtime and continue to operate with peace of mind. Prepare your business for the future Businesses will continue to look for more ways to extract value out of their existing infrastructure, including their security technology. For many, the tools to do so are already in place, it's just a matter of unlocking the insights with a security ecosystem. With such an ecosystem – one that helps protect a business' people, assets, and network, while optimising operations – companies can better safeguard the future of their workspaces and usher in the new era of work with confidence.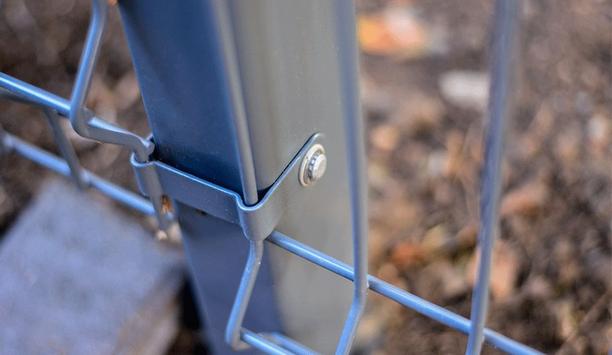 Fix up look sharp
Metal theft is nothing new, but the impact of the pandemic has left many in financial uncertainty, couple this with the rising price of metal, and one result is an increase in the level of acquisitive crime. It seems there is no limit to the types of materials stolen. Just recently, lead stolen from church roofs has caught the media's attention again, but this type of theft reaches to more commonplace materials too, including steel, cast iron, and aluminium, and even items like street signs and fencing panels. As such, publically accessible infrastructure could be left vulnerable if measures aren't taken to properly protect them. Perimeter fencing solution Begin this process by thoroughly checking and assessing the perimeter fencing of the site. Here, you're looking for any signs of tampering or wear and tear, and checking if the fencing is still robust. If the fixings in fencing systems can be removed easily, the entire perimeter fencing solution risks being compromised with little effort. Both the fixings themselves, and the metal fence panels they secure can be targets for theft, and if stolen would significantly reduce the security on and around the site. The connectors, fittings, and fixings are arguably the most integral part of any security fencing installation The connectors, fittings, and fixings are arguably the most integral part of any security fencing installation. They're responsible for holding the fencing and gates together and keeping them in place. Remember, fencing solutions will only be as robust as the components used to hold them together, if these have inherent flaws, the fencing and gates in question will be more vulnerable to attack. Equal level of protection This is because poor quality fixings can often be easily broken or removed by their design or placement, so it's best to steer clear. Further, while fencing labelled as 'quick and easy installation' may sound cost effective, if it takes no time to install, it's likely it will also be quick to take down, defeating the purpose of perimeter fencing. There's a multitude of varying types of fixings available on the market, and it's important to remember that not all fencing and gates provide an equal level of protection. Below we take a closer look at fixings that should be avoided where possible. Standard head screws Standard head screws and bolts. This can be extended to anything that looks like it can be easily removed with a screwdriver or drill. Security Torx or 'Star' screws. These were once an effective tamper-proof fixing, however, in more recent times the driver bits have become more readily available in most DIY toolkits, and as such these fixings are now far from secure. Installing screws on the outside of the fence line. Leaving the fixings accessible from the outside of the fence ultimately means you're exposing them to anyone and everyone, authorised or not. This enables them to attempt to remove the fixings without the added deterrent of having to climb the fence and risking being caught. Low quality fixings. All fixings should be galvanised or stainless steel to ensure they don't rust away. Tamper-proof fixings Vertical bar fencing and metal railings have concealed bolts and screws So now we know what not to specify, let's take this one step further and discuss some of the most effective design components found in fencing systems. Look for security fencing with 'tamper-proof fixings'. We believe this is so essential, that all Jacksons metal fencing is produced using these in one form or another. Vertical bar fencing and metal railings have concealed bolts and screws, while the welded mesh panels have tamper-proof screws with unique heads that can't be loosened or fastened with normal tools. Be wary when specifying fencing types such as steel palisade fencing; not only does this type of fencing hinder surveillance and provide an unattractive aesthetic, but the bolts and rivets are also very easily accessible meaning it isn't very secure. Twin wire panels V mesh and twin wire panels can be attached to posts in different ways. Most commonly this will be via the use of clips. These vary in the level of security they provide, for example, generic mesh clips secured with generic Torx screws can be easily removed using a standard toolkit. However, there are other products on the market which make use of anti-vandal connectors and tamper-proof fixings. Once tightened, the hexagonal part of the nut breaks off, leaving a smooth dome These fixings can only be accessed from the secure side of the fence, significantly improving the level of security. Shear nuts are arguably one of the most secure fixings which should ideally be used on gate hinges. They are a type of breakaway nut which are almost impossible to remove once installed. Once tightened, the hexagonal part of the nut breaks off, leaving a smooth dome that is hard to grip with normal tools. Knit mesh fencing With tightly knit mesh fencing such as 358 mesh, panels can be fixed to the posts in different ways, but again not all ways are secure. Some manufacturers use smaller clips and screws/bolts, however, the clips are susceptible to damage – being so small, and it also leaves the edge of the panels exposed to tools that could prise the panel away from the posts. Close-knit mesh panels with clamp bars and tamper proof bolts are highly secure. Concealed panel to post connectors and tamper proof bolts help to further enhance the security of the fencing, these are commonly used in vertical bar and metal railings. Highly secure finish Here rails are sleeved onto the pales and welded for a seamless, highly secure finish. There are no bolts or rivets that could be removed to enable swing pales to be set aside and gain access. The role that fixings and connectors play is absolutely crucial to the level of security of the perimeter fencing. This article touches on the myriad of different options available on the market, but if in doubt, don't hesitate to consult an expert on what type of components should be used when specifying fencing and gate solutions for your specific project.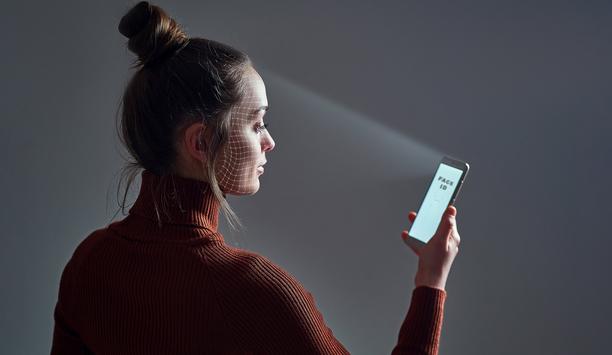 Why face recognition as a credential is the ideal choice for access control?
In the field of access control, face recognition has come a long way. Once considered too slow to authenticate people's identities and credentials in high traffic conditions, face recognition technology has evolved to become one of the quickest, most effective access control identity authentication solutions across all industries. Advancements in artificial intelligence and advanced neural network (ANN) technology from industry leaders like Intel have improved the accuracy and efficiency of face recognition. However, another reason the technology is gaining traction is due to the swiftly rising demand for touchless access control solutions that can help mitigate the spread of disease in public spaces. Effective for high volumes Face recognition eliminates security risks and is also virtually impossible to counterfeit Modern face recognition technology meets all the criteria for becoming the go-to solution for frictionless access control. It provides an accurate, non-invasive means of authenticating people's identities in high-traffic areas, including multi-tenant office buildings, industrial sites, and factories where multiple shifts per day are common. Typical electronic access control systems rely on people providing physical credentials, such as proximity cards, key fobs, or Bluetooth-enabled mobile phones, all of which can be misplaced, lost, or stolen. Face recognition eliminates these security risks and is also virtually impossible to counterfeit. Affordable biometric option Although there are other biometric tools available, face recognition offers significant advantages. Some technologies use hand geometry or iris scans, for example, but these options are generally slower and more expensive. This makes face recognition a natural application for day-to-day access control activities, including chronicling time and attendance for large workforces at construction sites, warehouses, and agricultural and mining operations. In addition to verifying personal credentials, face recognition can also identify whether an individual is wearing a facial covering in compliance with government or corporate mandates regarding health safety protocols. Beyond securing physical locations, face recognition can also be used to manage access to computers, as well as specialised equipment and devices. Overcoming challenges with AI So how did face recognition become so reliable when the technology was once dogged by many challenges, including difficulties with camera angles, certain types of facial expressions, and diverse lighting conditions? Thanks to the emergence of so-called "convolutional" neural network-based algorithms, engineers have been able to overcome these roadblocks. SecurOS FaceX face recognition solution FaceX is powered by neural networks and machine learning which makes it capable of authenticating a wide range of faces One joint effort between New Jersey-based Intelligent Security Systems (ISS) and tech giant Intel has created the SecurOS FaceX face recognition solution. FaceX is powered by neural networks and machine learning which makes it capable of authenticating a wide range of faces and facial expressions, including those captured under changing light, at different resolution levels, and varying distances from the video camera. Secure video management system A common face recognition system deployment begins with IP video cameras that feed footage into a secure video management system connected to a video archive. When the software initially enrolls a person's face, it creates a "digital descriptor" that is stored as a numeric code that will forever be associated with one identity. The system encrypts and stores these numeric codes in a SQL database. For the sake of convenience and cost savings, the video server CPU performs all neural network processes without requiring any special GPU cards. Unique digital identifiers The next step involves correlating faces captured in a video recording with their unique digital descriptors on file. The system can compare newly captured images against large databases of known individuals or faces captured from video streams. Face recognition technology can provide multi-factor authentication, searching watchlists for specific types of features, such as age, hair colour, gender, ethnicity, facial hair, glasses, headwear, and other identifying characteristics including bald spots. Robust encryption SED-compatible drives rely on dedicated chips that encrypt data with AES-128 or AES-256 To support privacy concerns, the entire system features an encrypted and secure login process that prevents unauthorized access to both the database and the archive. An additional layer of encryption is available through the use of Self-Encrypting Drives (SEDs) that hold video recordings and metadata. SED-compatible drives rely on dedicated chips that encrypt data with AES-128 or AES-256 (short for Advanced Encryption Standard). Anti-spoofing safeguards How do face recognition systems handle people who try to trick the system by wearing a costume mask or holding up a picture to hide their faces? FaceX from ISS, for example, includes anti-spoofing capabilities that essentially check for the "liveliness" of a given face. The algorithm can easily flag the flat, two-dimensional nature of a face mask, printed photo, or image on a mobile phone and issue a "spoof" alarm. Increased speed of entry Incorporating facial recognition into existing access control systems is straightforward and cost-effective Incorporating facial recognition into existing access control systems is straightforward and cost-effective. Systems can operate with off-the-shelf security cameras and computers. Users can also leverage existing infrastructure to maintain building aesthetics. A face recognition system can complete the process of detection and recognition in an instant, opening a door or turnstile in less than 500ms. Such efficiency can eliminate hours associated with security personnel checking and managing credentials manually. A vital tool Modern face recognition solutions are infinitely scalable to accommodate global enterprises. As a result, face recognition as a credential is increasingly being implemented for a wide range of applications that transcend traditional access control and physical security to include health safety and workforce management. All these capabilities make face recognition a natural, frictionless solution for managing access control, both in terms of performance and cost.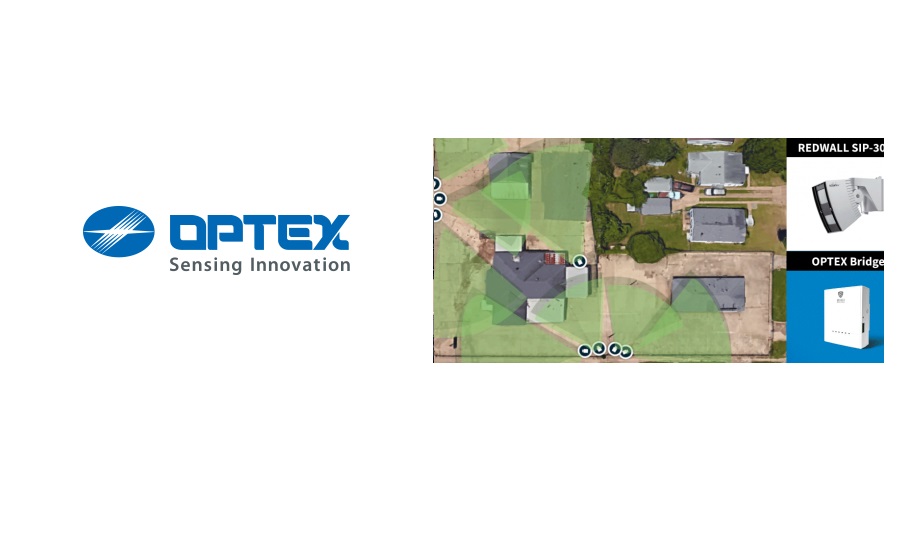 Optex secures a used car lot perimeter with OPTEX Visual Verification Bridge and OPTEX Redwall SIP-3020 motion detectors
A used car lot owner had re-occurring issues with intruders cutting holes in the perimeter fence during night-time hours and vandalising or burglarising the area. The intruders would not enter the small office building, so the security system was never triggered. The customer did own a video surveillance system and it would record criminal activity but it did not prevent or deter crime. Integrating motion detectors Using the existing intrusion alarm panel (Interlogix NX8-v2 panel) and the existing video system, the system integrator introduced two OPTEX Visual Verification Bridges and four OPTEX Redwall SIP-3020 Outdoor PIR motion detectors. The motion detectors were installed over the two main perimeter light poles pointing into the lot with IP cameras located directly above each of the motion detectors. Access to camera visual With the two Visual Verification Bridges installed, the integrator can provide operators immediate access to eight live cameras during every alarm event. The Redwall SIP-3020 provided up to 30m of distance coverage and 20m width, complete with anti-masking and vandal tampers. With this simple but effective solution, the integrator was able to provide their customer with immediate visual verification of alarm sensors, only when the alarm panel is armed. Wireless key fobs were provided so the dealer can arm and disarm the system from outside the gate helping to eliminate false alarms during arming and disarming. Reduced false alarms Since the completion of this installation, there have been several nuisance alarms caused by cats that were immediately disregarded. Due to the visual verification solution there was no intrusion and the client has not had any vandalism or crime since. Per the customer's request, the OPTEX Bridge has been installed on three additional car lots.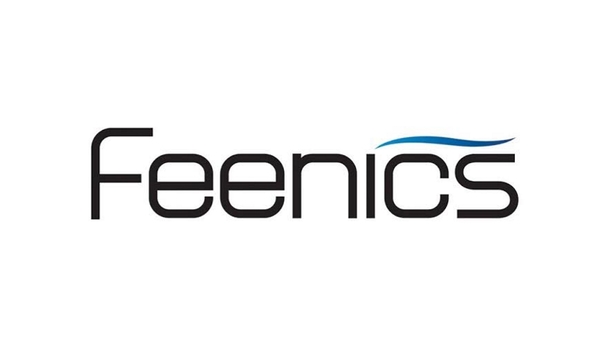 Feenics welcomes Yannis Souris and Chris Smith to its Ottawa headquarters to address continued growth
Feenics Inc., an award-winning provider of the Access Control as a Service (ACaaS) Keep by Feenics cloud-hosted platform, has added two new team members to its Ottawa headquarters. Yannis Souris has been appointed Marketing Manager and Chris Smith takes on the role of Regional Sales Manager for the Northeast, as the company continues to address its ongoing fast growth in the cloud-hosted access control market. Souris is a seasoned marketing professional with 20 years of experience in digital marketing programs, brand management and e-Commerce platforms. His marketing, advertising and creative work has garnered Souris considerable recognition—earning more than 200 local, national and international awards. Cloud-hosted platform Chris Smith is a results-oriented professional with nearly a decade of experience managing a national territory At Feenics, Souris will work closely with top management to continue to communicate the Feenics story of the efficiencies of a cloud-hosted platform—focusing on social media, media outreach and internal and external marketing programs. Prior to joining Feenics, Souris was Digital Marketing Director for Knowland Courses and Workshops in Ottawa. New Regional Sales Manager for the Northeast, Chris Smith is a results-oriented professional with nearly a decade of experience managing a national territory, focusing on the implementation of effective strategies to increase sales and grow the customer base. Most recently he was Regional Sales Manager for Interlogix, where he managed and developed the dealer channel, attaining leading sales results. His other achievements include: 2018 Top Rising Talent Award; Employee of the Quarter Q1 2018; and Top 10% in sales quota achievement. Assist in critical initiatives "As we continue to grow, adding important team members will assist in our critical initiatives and messaging," said Paul DiPeso, Executive Vice President of Feenics. "With these two hires, we bring new and exciting marketing expertise and deep sales experience to the Feenics organisation." Keep by Feenics gives users the choice of on-site servers or offsite cloud deployment Feenics continues to fortify its position as an ACaaS market leader, recently certified as an International Organisation for Standardisation ISO 9001:2015 company. To address global growth, Feenics opened an office in the Middle East and since has added other management and sales team members to solidify its market expansion. Feenics is the maker of Keep, a cloud-hosted platform that provides extreme scalability, unprecedented flexibility and advanced security in ACaaS applications. Native visitor management It integrates native visitor management and a RESTful API that allows systems installers simple integration of a wide array of complementary systems and open hardware devices, generating new revenue streams while creating a path for customers to lower their total cost of system ownership. Keep by Feenics gives users the choice of on-site servers or offsite cloud deployment, hosted by the public cloud Amazon Web Services. Keep significantly minimises costs through simple, maintenance-free and automatic upgrades, patches, disaster recovery and back up.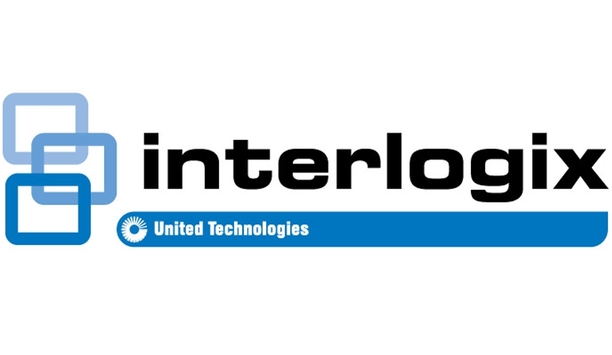 Interlogix plans to dismantle its businesses in the United States and Canada by the end of the year
Interlogix, a division of UTC Climate, Controls & Security, announces a plan to dismantle its businesses in the United States and Canada by the end of the year. Here is a statement from the company: "After a thorough portfolio review of our security business, we have communicated our plans to wind down our Interlogix U.S. and Canada businesses. This decision will allow us to focus on the significant growth opportunities for our other fire and security businesses, including LenelS2." Fire detection and life safety Dealers can continue to purchase, install, register, and service Interlogix products with complete confidence" Interlogix products will be manufactured and orders fulfilled through 2019 and will be available for purchase from distributors and dealers during 'a well-coordinated transition period,' according to the company. "We will continue to provide customer support related to product technical services, timely fulfilment and comprehensive product warranty into 2020 and beyond," says the company statement "Dealers can continue to purchase, install, register, and service Interlogix products with complete confidence." Interlogix represents a full product line including intrusion detection, video surveillance, fire detection and life safety, access control and security/fire data transmission products. Enhanced video streaming capabilities Interlogix was created in the merger in 2000 of ITI Technologies and SLC Technologies. It was purchased by General Electric in 2002 and later renamed GE Security. United Technologies Corp. (UTC) bought the security business of General Electric in 2010 and reverted back to using the Interlogix brand. Last year, Interlogix introduced TruVision Navigator version 8.0 of its unified security software Last year, Interlogix introduced TruVision Navigator version 8.0 of its popular unified security software, including enhanced video streaming capabilities, integration with the Interlogix UltraSync Modular Hub systems and tighter integration with IFS networking switches. Voice-controlled digital devices Early this year, Interlogix reinvested in its UL-listed, professional-grade, security panel lineup and added two touchscreen controls. In addition, it began providing access to more device integrations – such as sensors, lights, locks, thermostats and garage door controls, video doorbell cameras and voice-controlled digital devices, among others. In the spring, the company re-launched its Interlogix Security Pro program, a national channel partner program offering Interlogix dealers an array of resources and incentives designed to help them successfully grow their businesses.
Related white papers
10 top insights in access, cloud and more
Protecting dormitory residents and assets
Top 5 ways to ensure visitor safety and security