LG Iris Access Control Softwares
(1)
Browse Access Control Softwares
Access control software products updated recently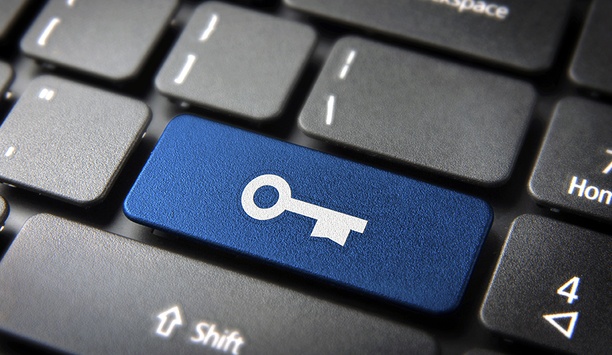 Cybersecurity: what we can do as an industry
In 2017, IoT-based cyberattacks increased by 600%. As the industry moves towards the mass adoption of interconnected physical security devices, end users have found a plethora of advantages, broadening the scope of traditional video surveillance solutions beyond simple safety measures. Thanks in part to these recent advancements, our physical solutions are at a higher risk than ever before. With today's ever evolving digital landscape and the increasing complexity of physical and cyber-attacks, it's imperative to take specific precautions to combat these threats. Video surveillance systems Cybersecurity is not usually the first concern to come to mind When you think of a video surveillance system, cybersecurity is not usually the first concern to come to mind, since digital threats are usually thought of as separate from physical security. Unfortunately, these two are becoming increasingly intertwined as intruders continue to use inventive methods in order to access an organisation's assets. Hacks and data breaches are among the top cyber concerns, but many overlook the fact that weak cybersecurity practices can lead to physical danger as well. Organisations that deploy video surveillance devices paired with advanced analytics programs often leave themselves vulnerable to a breach without even realising it. While they may be intelligent, IoT devices are soft targets that cybercriminals and hackers can easily exploit, crippling a physical security system from the inside out. Physical security manufacturers Whether looking to simply gain access to internal data, or paralyse a system prior to a physical attack, allowing hackers easy access to surveillance systems can only end poorly. In order to stay competitive, manufacturers within the security industry are trading in their traditional analogue technology and moving towards interconnected devices. Due to this, security can no longer be solely focused on the physical elements and end users have taken note. The first step towards more secured solutions starts with physical security manufacturers choosing to make cybersecurity a priority for all products, from endpoint to edge and beyond. Gone are the days of end users underestimating the importance of reliability within their solutions. Manufacturers that choose to invest time and research into the development of cyber-hardening will be ahead of the curve and an asset to all. Wireless communication systems Integrators also become complicit in any issues that may arise in the future Aside from simply making the commitment to improve cyber hygiene, there are solid steps that manufacturers can take. One simple action is incorporating tools and features into devices that allow end users to more easily configure their cyber protection settings. Similarly, working with a third party to perform penetration testing on products can help to ensure the backend security of IoT devices. This gives customers peace of mind and manufacturers a competitive edge. While deficient cybersecurity standards can reflect poorly on manufacturers by installing vulnerable devices on a network, integrators also become complicit in any issues that may arise in the future. Just last year, ADT was forced to settle a $16 million class action lawsuit when the company installed an unencrypted wireless communication system that rendered an organisation open to hacks. Cybersecurity services In addition, we've all heard of the bans, taxes and tariffs the U.S. government has recently put on certain manufacturers, depending on their country of origin and cybersecurity practices. Lawsuits aside, employing proper cybersecurity standards can give integrators a competitive advantage. With the proliferation of hacks, malware, and ransomware, integrators that can ease their client's cyber-woes are already a step ahead. By choosing to work with cybersecurity-focused manufacturers who provide clients with vulnerability testing and educate end users on best practices, integrators can not only thrive but find new sources of RMR. Education, collaboration and participation are three pillars when tackling cybersecurity from all angles. For dealers and integrators who have yet to add cybersecurity services to their business portfolios, scouting out a strategic IT partner could be the answer. Unlocking countless opportunities Becoming educated on the topic of cybersecurity and its importance for an organisation is the first step Physical security integrators who feel uncomfortable diving headfirst into the digital realm may find that strategically aligning themselves with an IT or cyber firm will unlock countless opportunities. By opening the door to a partnership with an IT-focused firm, integrators receive the benefit of cybersecurity insight on future projects and a new source of RMR through continued consulting with current customers. In exchange, the IT firm gains a new source of clients in an industry otherwise untapped. This is a win for all those involved. While manufacturers, dealers and integrators play a large part in the cybersecurity of physical systems, end users also play a crucial role. Becoming educated on the topic of cybersecurity and its importance for an organisation is the first step. Commonplace cybersecurity standards Below is a list of commonplace cybersecurity standards that all organisations should work to implement for the protection of their own video surveillance solutions: Always keep camera firmware up to date for the latest cyber protections. Change default passwords, especially those of admins, to keep the system locked to outside users. Create different user groups with separate rights to ensure all users have only the permissions they need. Set an encryption key for surveillance recordings to safeguard footage against intruders and prevent hackers from accessing a system through a backdoor. Enable notifications, whether for error codes or storage failures, to keep up to date with all systems happenings. Create/configure an OpenVPN connection for secured remote access. Check the web server log on a regular basis to see who is accessing the system. Ensure that web crawling is forbidden to prevent images or data found on your device from being made searchable. Avoid exposing devices to the internet unless strictly necessary to reduce the risk of attacks.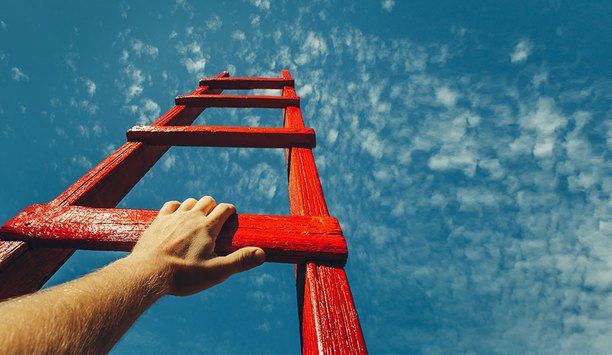 Four emerging app security challenges every CTO needs to know about
In the next three years, software as a service 'SaaS' is likely to grow by around 23%. That's according to reports by Cognizance. It's growth rests on the adoption of cloud public, private and hybrid. Without the cloud applications can't truly pervade an organisation, nor can operational or customer benefits be derived. But there's no point in adopting the cloud if it's not secure - the proliferation of SaaS demands security, none more so in a GDPR world. Large cloud environment But modern applications are difficult to secure. SaaS based, web, mobile, or custom made all work on different platforms and frameworks. It's a headache managing all the APIs needed to automate and sync tools. This introduces risk. The greater the number of apps the broader the attack surface and therefore the greater the chance there will be blind posts. Keeping up to date with updates and new security policies is never easy There are also added hazards. Applications are always changing. Keeping up to date with updates and new security policies is never easy, but especially hard in a large cloud environment. Failure to adopt changes puts the organisation and customers at further risk. But the biggest obstacle is keeping applications and APIs out of harm's way. It's a near on impossible task when attack methods and sources are constantly changing. More advanced threats To be specific there are four emerging challenges when it comes to protecting apps. Firstly, managing the good and the bad bots and spotting which is which, secondly securing APIs as IoT adoption intensifies, thirdly the relationship between securing apps and DevOps and ensuring ownership of security, and finally denial of service attacks that use newer tactics such as brute force. Basic security hygiene dictates that security teams refer to the OWASP Top 10. It's considered the 'ten commandments' in security circles, providing a starting point for ensuring the most common threats and vulnerabilities are managed, detected and mitigated. Web Application Firewalls also come into the fray with guidance on testing for the ways hackers exploit vulnerabilities. However, though the basics are good to have in place, there are always more advanced threats to take care of. Bots being a big one. Bot management The more sophisticated bots will go as far as to mimic human behaviourAstonishingly about half of internet traffic is bot generated. Half of it is from bad bots. Discerning the good from the bad isn't easy though and explains why around 80% of organisations can't make a clear distinction between the two. Bad bots can do a lot of damage like take over user accounts and payment information, scrape confidential data, or hold up inventory and skew marketing metrics. The more sophisticated bots will go as far as to mimic human behaviour and bypass tools like CAPTCHA and even device fingerprinting based protection ineffective. Securing APIs Then there's the complications derived from machine-to-machine and internet of things (IoT) communications. The more integrated 'things', the more data there is, the more events there are report on, and the more activity there is reliant on APIs to make the 'things' useful and agile. That's what makes them a target and the threats to API vulnerabilities include injections, protocol attacks, parameter manipulations, invalidated redirects and bot attacks. There's the risk that business will grant access to sensitive data, without inspecting nor protecting APIs to detect cyberattacks. There's the risk that business will grant access to sensitive data, without inspecting nor protecting APIs to detect cyberattacks Denial of service (DoS) You might think there's little to add to the swathes of denial of service warnings. Yet when businesses are still being targeted and feeling the ill effects it's worth mentioning again that different forms of application-layer DoS attacks are still very effective at bringing application services down. Even the greatest application protection is worthless if the service itself can be knocked down This includes HTTP/S floods, low and slow attacks (famous examples being Slowloris, LOIC, Torshammer), dynamic IP attacks, buffer overflow, Brute Force attacks and more. The IoT botnets are the culprits and have made application-layer attacks so popular that they have become the preferred DDoS attack vector. Even the greatest application protection is worthless if the service itself can be knocked down. Continuous security It may seem easy to say but for modern DevOps, agility is valued at the expense of security. We see time and again examples of where development and roll-out methodologies, such as continuous delivery, mean applications are exposed to threats each time they are modified. There's no doubt it is extremely difficult to maintain a valid security policy and protect sensitive data in dynamic conditions without creating a high number of false positives. But we now find that this task has gone way beyond the capability of humans. Organisations now need machine-learning based solutions that map application resources, analyse possible threats, and create and optimise security policies in real time. Reaching this level in security planning should be a big wake-up call that security automation is an essential not a nice to have. Running security plans The board needs to know that investment is critical to protect their profits It's critical that the security solution your company adopts protects applications on all platforms, against all attacks, through all the channels and at all times. The board needs to know that investment is critical to protect their profits. As such there are six things they need to know: Application security solutions must encompass web and mobile apps, as well as APIs. Bot management solutions need to overcome the most sophisticated bot attacks. DDoS mitigation must be an essential and integrated part of application security solutions. A future-proof solution must protect containerised applications, severless functions, and integrate with automation, provisioning and orchestration tools. To keep up with continuous application delivery, security protections must adapt in real time. A fully managed service should be considered to remove complexity and minimise resources. No amount of human power will beat the bots. That last point is the most critical. Skill is essential in designing and running security plans and policies that work. But the plans can't be executed without automated tools. There are just too many decisions to make in a split second. Combining both is the path to an effective app protection strategy and a stronger brand to boot.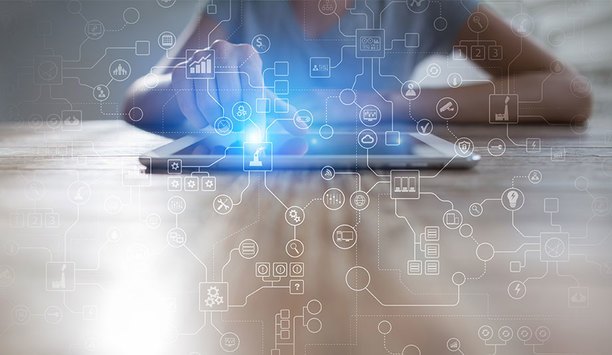 Unifying the mobile experience: cloud, IoT and the AI evolution of access control in 2019
The industry faces numerous challenges in the coming year. Physical and cyber security threats continue to become more complex, and organisations are struggling to manage both physical and digital credentials as well as a rapidly growing number of connected endpoints in the Internet of Things (IoT). We are witnessing the collision of the enterprise with the IoT, and organisations now must establish trust and validate the identity of people as well as 'things' in an environment of increasingly stringent safety and data privacy regulations. Meanwhile, demand grows for smarter and more data-driven workplaces, a risk-based approach to threat protection, improved productivity and seamless, more convenient access to the enterprise and its physical and digital assets and services. Using smartphone apps to open doors Cloud technologies give people access through their mobile phones and other devices to many new, high-value experiencesEnterprise customers increasingly want to create trusted environments within which they can deliver valuable new user experiences. A major driver is growing demand for the 'digital cohesion' of being able to use smartphone apps to open doors, authenticate to enterprise data resources or access a building's applications and services. Cloud technologies are a key piece of the solution. They give people access through their mobile phones and other devices to many new, high-value experiences. At the same time, they help fuel smarter, more data-driven workplace environments. With the arrival of today's identity- and location-aware building systems that recognise people and use deep learning analytics to customise their office environment, the workplace is undergoing dramatic change. Improved fingerprint solutions Cloud-based platforms and application programming interfaces (APIs) will help bridge biometrics and access control in the enterprise, overcoming previous integration hurdles while providing a trusted platform that meets the concerns of accessibility and data protection in a connected environment. At the same time, the next generation of fingerprint solutions will deliver higher matching speed, better image capture quality and improved performance. The next generation of fingerprint solutions will deliver higher matching speed, better image capture quality and improved performance Liveness detection will ensure that captured data is from a living person. Biometrics authentication will also gain traction beyond access control in immigration and border control, law enforcement, military, defence and other public section use cases where higher security is needed. Flexible subscription models Access control solutions based on cloud platforms will also change how solutions are deployed. Siloed security and workplace optimisation solutions will be replaced with mobile apps that can be downloaded anywhere across a global ecosystem of millions of compatible and connected physical access control system endpoints. These connections will also facilitate new, more flexible subscription models for access control services. As an example, users will be able to more easily replenish mobile IDs if their smartphones are lost or must be replaced. Generating valuable insights with machine learning Machine learning analytics will be used to generate valuable insights from today's access control solutionsEducation, finance, healthcare, enterprise, and other niche markets such as commercial real-estate and enterprises focussed on co-working spaces will benefit from a cloud-connected access control hardware foundation. There will be a faster path from design to deployment since developers will no longer have to create an entire vertically integrated solution. They will simply add an app experience to the existing access control infrastructure. New players will be drawn to the market resulting in a richer, more vibrant development community and accelerated innovation. Data analytics will be a rapidly growing area of interest. Machine learning analytics will be used to generate valuable insights from today's access control solutions. Devices, access control systems, IoT applications, digital certificates and location services solutions, which are all connected to the cloud, will collectively deliver robust data with which to apply advanced analytics and risk-based intelligence. As organisations incorporate this type of analytics engine into their access control systems, they will improve security and personalise the user experience while driving better business decisions.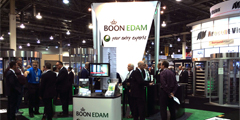 Boon Edam announces enhanced presence at ASIS International 2016, Florida
Boon Edam will expand its booth presence and installs turnstiles at ASIS 2016's main entrance Boon Edam, a provider of security entrances and architectural revolving doors, has announced a greatly enhanced presence at the 62nd ASIS International Seminar and Exhibits in Orlando, Florida from September 12th-14th. In addition to expanding the booth to the largest footprint ever at the ASIS event, the company will also be the first official Turnstile Sponsor of the Exhibition. Official turnstile sponsor As the first official Turnstile Sponsor at ASIS International since the event's inception, Boon Edam will install 18 lanes of barrier-free Speedlane 2048 optical turnstiles at the main entrance to the exhibits. The Speedlanes will be the first product that attendees encounter as they enter the exhibit hall. Larger booth for increased customers Due to unprecedented sales growth over the last several years, Boon Edam has expanded its booth size at ASIS to the largest footprint ever—now 40'x40', with several designated meeting areas to accommodate larger groups from global and enterprise customers. Product demonstrations The booth will include the following products for live demonstrations: A full complement of Speedlane Lifeline optical turnstiles, which were launched last year and offer on-trend styling and an intuitive user experience. The booth will include a Speedlane Swing, Slide and Open. BoonTouch, a proprietary desktop touchpad with integrated software that enables efficient traffic management for many types of Boon Edam security entrances. BoonConnect, an IP-addressable, proprietary software system that provides diagnostic and configuration tools for the Tourlock security revolving door and Circlelock mantrap portal. Users can access door operations and events using devices such as a tablet, laptop or smartphone via secured corporate network. Tourlock 180+90, the best-selling security revolving door in the industry due to its high throughput and ability to prevent tailgating and piggybacking without manned supervision. Circlelock mantrap portal is an anti-piggybacking solution for sensitive areas. At ASIS, we will be demonstrating the procedure for secondary biometric authorisation inside the portal using the latest iris scanning technology by Iris ID Systems, Inc., called the iCAM7S Series reader. Circlelock Wall Mount portal is a special half portal that can be used to retrofit an existing swing door into an unmanned and reliable anti-piggybacking solution. This special portal will demonstrate authorisation using facial recognition technology from Stone Lock Global, Inc., called Stone Lock Pro. Speedlane 300 optical turnstile, a practical optical turnstile with contemporary styling for detecting and deterring unauthorised entry. Turnlock 100 full height turnstile, ideal for rugged outdoor environments and controlling access at the perimeter/fence line. Trilock 75 waist high turnstile, a durable and versatile crowd control solution that works in a variety of applications, from outdoors to Class A office building lobbies.
Biometrics prove best for preventing time & attendance fraud
Time and attendance has proven to be a successful use of biometric technology traditionally used for controlling access to highly sensitive areas Security technology is increasingly being used to help organisations tackle challenges going far beyond controlling access to office buildings and monitoring parking lot activity. Video, in particular, has become the darling of many markets. Retailers use live and recorded video to assess promotional sales efforts. Manufacturers confirm employees are following mandated safety regulations. Transit officials debunk false liability claims with a review of recorded mobile video. But here's a relatively new one – biometrics. Long thought perfect for controlling access to highly sensitive public and private research and military facilities, they are showing up in offices, hotels — even in remote fruit fields and sugar processing plants — for employee time and attendance. It's proven to be a successful use of the broad technology. Risks of mechanical and electronic clocks The process of keeping track of employees' hours has long been open to fraud and other issues. Mechanical time clocks — in use since the 1800s — and even more modern electronic clocks using magnetic stripe or proximity cards are open to a process known as 'buddy punching.' That's a scheme in which an employee clocks in and/or out for a friend who may be late or not even at work. Mechanical systems are also slow, potentially leading to long queues during shift changes resulting in wasted time and lost productivity. Mechanical cards also need to be keystroked into the payroll system, requiring significant back office time for data entry. Electronic cards can be shared. They may also be lost or stolen, costing additional time and money in back office expense. Even small errors in collecting and processing employee time and attendance can add substantially to the cost of payroll, already a major expense for any organisation. Studies by a leading international human resources consulting firm have shown even small payroll errors and fraud can boost operating costs by up to 10 percent. Biometric time and attendance solution But fraud, delays and lost credentials can be largely eliminated by a biometric solution. Common biometric systems involve hand or fingerprint readers, facial identification or iris recognition. Each technology records and then compares physical characteristics unique to every individual. However, changes in weight, hairstyle, finger or hand size, cuts or even the effects of manual labour can trigger the need for re-enrolment – in all except iris-based solutions. Fraud, delays and lost credentials can be largely eliminated by a biometric solution Iris recognition advantages The structural formation of the human iris (the visible coloured ring around the pupil), is fixed from the first year of life and remains constant. And few people can't use the technology, as most individuals have at least one eye. Even blind people have successfully used iris recognition. At employee enrolment, iris systems utilise an industry-standard camera to capture an image of the iris. Software converts that to a small template stored in a terminal database. Authentication requires employees to stand roughly 18 inches from an iris reader and the process takes about two seconds. With multiple readers installed, long lines are eliminated. Also eliminated is fraud. Since every user's iris is unique and required to be present at the reader, time fraud schemes are virtually impossible. The system can also prevent another type of back-office time fraud known as "ghost employees" – non-existent people added to the payroll. Security is also enhanced. The digital templates can't be used to produce any sort of visual image, affording a high-level of defence against employee identity theft. An iris recognition system can also grant facility access as employee's clock in for work. Iris recognition case study Here's an example of how an iris recognition system has benefitted a major Turkish fruit and vegetable grower and one of Europe's largest providers of juice. The nature of the local work force created a major time-and-attendance challenge. "Fingerprint and facial recognition systems were tried briefly. Facial recognition suffered from workers' changes in hairstyle, facial hair, glasses and protective gear" New labourers arrive daily seeking work. Once hired, they might work a few days and then leave before returning a week later. Unreliable schedules made standard time cards virtually impossible to manage. The company's security integrator suggested smart cards as an option. But that wasn't much of an improvement as authorising, printing, distributing and tracking cards for thousands of on-and-off workers continued the human resources nightmare. Also, improper use of the cards threatened to cut into the company's profits. Both fingerprint and facial recognition systems were tried briefly. The constant cuts and scars workers get from the manual labour impaired the accuracy of readers. Facial recognition suffered from workers' changes in hairstyle, facial hair, glasses and protective gear. Daily payroll reports are transmitted to the company's Istanbul headquarters using wide area networks in the fields and satellite communication. Software links the received data to a payroll module which automatically calculates employee hours and produces paychecks. The system currently has more than 10,000 enrolled workers. More are being added on an almost daily basis. Once a worker is in the system, it doesn't matter how often he may leave. When he returns, the iris system immediately recognises him. Also, the contactless iris-based technology inhibits the transfer of virus or bacteria as there is no direct employee contact with the biometric readers. If these systems can work in remote areas of Turkey, they can certainly work in downtown Boston. And they do. There, a boutique hotel uses iris-based identity authentication to keep the hours of its employees. The same system also allows VIP guests to enter their suites without a key card. Reductions in cost Recent reductions in both product and deployment costs have made using biometrics, including iris recognition, a practical time and attendance investment for organisations of almost any size and in any location. Of course, biometrics still remains the go-to choice for protecting sensitive locations and international borders, as well as national identity and voter registration programmes.

Iris ID Systems introduces versatile iCAM 7000 Series, industry-leading 5th generation IrisAccess® platform
Iris ID Systems Inc., formerly LG Electronics, Iris Technology Division, a leading provider of iris biometric technology, announced the introduction of its new IrisAccess® iCAM 7000 Series iris recognition cameras.The new units are plug-compatible replacements for the widely used iCAM 4000 and offer significantly more features, applications, and integration flexibility than previous models. In making the announcement, Charles Koo, President and CEO, Iris ID Systems Inc, said, "Based on our field-proven IrisAccess® systems, the world's most advanced and deployed iris recognition platform, the new cameras are designed to meet the diverse needs for speed, accuracy, and value in today's demanding biometric identification environment and continue to set the industry standard for iris recognition technology."The IrisAccess® 7000 Series has features no other iris system offers, according to Koo. An auto-focus lens-enabled iris acquisition process ensures rapid, high quality iris image capture for enrollment and recognition, and a motor-driven targeting aid is part of an intuitive and interactive interface that also includes customisable voice prompts and visual feedback. All models feature the robust Iris ID countermeasure package experts agree sets the standard in the industry. The iCAM 7000 series devices will be ready for shipment before end of second quarter 2011. New iCAM 7000 series to provide seamless integration into legacy and future systems.Features:Fully automatic dual iris and face captureComfortable non-intrusive user interfaceIntegrated high resolution face capture cameraOptional integrated contactless smart card readerWiegand input and output easily integrates to PACS systemsBackwards compatible with 4000 series systemsTime and attendance readyStandalone door access capabilityFlush or recess mountingThe IrisAccess® iCAM 7100 Series expands the capabilities of the basic iCAM7000 model to deliver a wider range of uses for either a single biometric identification solution or multi-factor solutions. Additional features of the iCAM 7100 model include:Integrated 4.3" LCD touch screen programmable to support multiple vertical applicationsPin PAD6 customisable function keys Integrated contactless smart card reader supports multiple credentials, including proximity, magnetic strip, bar code, iClass or MIFARE / DESFireKanty Riarh, CEO of RBH Access Technology Inc., welcomed news of the new IrisAccess® iCAM 7000 Series, commenting, "This versatile and easily-integrated new series is an important contribution to RBH's access control group and our continuing relationship with Iris ID Systems. These units offer the maximum protection, versatility, simple operation, and cost efficiency that we need in our access control systems."
Featured white papers
5 steps to finding the right access control system for you
Download
Why outdated access control systems are a big problem
Download
Five things to consider for AI with video technology
Download