CIVINTEC Access Control Softwares
(7)
Browse Access Control Softwares
Access control software products updated recently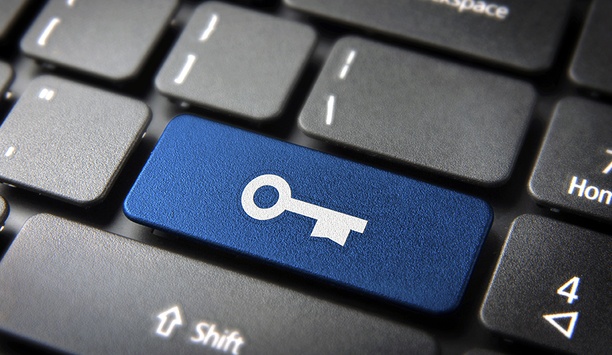 Cybersecurity: what we can do as an industry
In 2017, IoT-based cyberattacks increased by 600%. As the industry moves towards the mass adoption of interconnected physical security devices, end users have found a plethora of advantages, broadening the scope of traditional video surveillance solutions beyond simple safety measures. Thanks in part to these recent advancements, our physical solutions are at a higher risk than ever before. With today's ever evolving digital landscape and the increasing complexity of physical and cyber-attacks, it's imperative to take specific precautions to combat these threats. Video surveillance systems Cybersecurity is not usually the first concern to come to mind When you think of a video surveillance system, cybersecurity is not usually the first concern to come to mind, since digital threats are usually thought of as separate from physical security. Unfortunately, these two are becoming increasingly intertwined as intruders continue to use inventive methods in order to access an organisation's assets. Hacks and data breaches are among the top cyber concerns, but many overlook the fact that weak cybersecurity practices can lead to physical danger as well. Organisations that deploy video surveillance devices paired with advanced analytics programs often leave themselves vulnerable to a breach without even realising it. While they may be intelligent, IoT devices are soft targets that cybercriminals and hackers can easily exploit, crippling a physical security system from the inside out. Physical security manufacturers Whether looking to simply gain access to internal data, or paralyse a system prior to a physical attack, allowing hackers easy access to surveillance systems can only end poorly. In order to stay competitive, manufacturers within the security industry are trading in their traditional analogue technology and moving towards interconnected devices. Due to this, security can no longer be solely focused on the physical elements and end users have taken note. The first step towards more secured solutions starts with physical security manufacturers choosing to make cybersecurity a priority for all products, from endpoint to edge and beyond. Gone are the days of end users underestimating the importance of reliability within their solutions. Manufacturers that choose to invest time and research into the development of cyber-hardening will be ahead of the curve and an asset to all. Wireless communication systems Integrators also become complicit in any issues that may arise in the future Aside from simply making the commitment to improve cyber hygiene, there are solid steps that manufacturers can take. One simple action is incorporating tools and features into devices that allow end users to more easily configure their cyber protection settings. Similarly, working with a third party to perform penetration testing on products can help to ensure the backend security of IoT devices. This gives customers peace of mind and manufacturers a competitive edge. While deficient cybersecurity standards can reflect poorly on manufacturers by installing vulnerable devices on a network, integrators also become complicit in any issues that may arise in the future. Just last year, ADT was forced to settle a $16 million class action lawsuit when the company installed an unencrypted wireless communication system that rendered an organisation open to hacks. Cybersecurity services In addition, we've all heard of the bans, taxes and tariffs the U.S. government has recently put on certain manufacturers, depending on their country of origin and cybersecurity practices. Lawsuits aside, employing proper cybersecurity standards can give integrators a competitive advantage. With the proliferation of hacks, malware, and ransomware, integrators that can ease their client's cyber-woes are already a step ahead. By choosing to work with cybersecurity-focused manufacturers who provide clients with vulnerability testing and educate end users on best practices, integrators can not only thrive but find new sources of RMR. Education, collaboration and participation are three pillars when tackling cybersecurity from all angles. For dealers and integrators who have yet to add cybersecurity services to their business portfolios, scouting out a strategic IT partner could be the answer. Unlocking countless opportunities Becoming educated on the topic of cybersecurity and its importance for an organisation is the first step Physical security integrators who feel uncomfortable diving headfirst into the digital realm may find that strategically aligning themselves with an IT or cyber firm will unlock countless opportunities. By opening the door to a partnership with an IT-focused firm, integrators receive the benefit of cybersecurity insight on future projects and a new source of RMR through continued consulting with current customers. In exchange, the IT firm gains a new source of clients in an industry otherwise untapped. This is a win for all those involved. While manufacturers, dealers and integrators play a large part in the cybersecurity of physical systems, end users also play a crucial role. Becoming educated on the topic of cybersecurity and its importance for an organisation is the first step. Commonplace cybersecurity standards Below is a list of commonplace cybersecurity standards that all organisations should work to implement for the protection of their own video surveillance solutions: Always keep camera firmware up to date for the latest cyber protections. Change default passwords, especially those of admins, to keep the system locked to outside users. Create different user groups with separate rights to ensure all users have only the permissions they need. Set an encryption key for surveillance recordings to safeguard footage against intruders and prevent hackers from accessing a system through a backdoor. Enable notifications, whether for error codes or storage failures, to keep up to date with all systems happenings. Create/configure an OpenVPN connection for secured remote access. Check the web server log on a regular basis to see who is accessing the system. Ensure that web crawling is forbidden to prevent images or data found on your device from being made searchable. Avoid exposing devices to the internet unless strictly necessary to reduce the risk of attacks.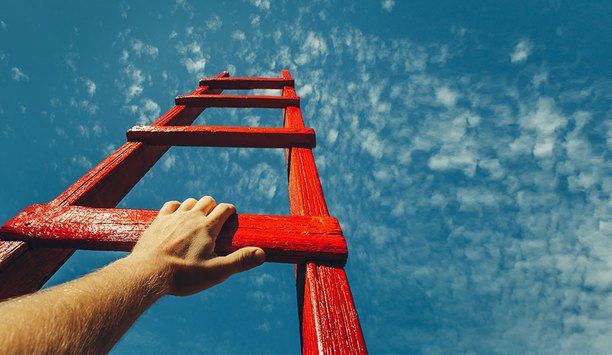 Four emerging app security challenges every CTO needs to know about
In the next three years, software as a service 'SaaS' is likely to grow by around 23%. That's according to reports by Cognizance. It's growth rests on the adoption of cloud public, private and hybrid. Without the cloud applications can't truly pervade an organisation, nor can operational or customer benefits be derived. But there's no point in adopting the cloud if it's not secure - the proliferation of SaaS demands security, none more so in a GDPR world. Large cloud environment But modern applications are difficult to secure. SaaS based, web, mobile, or custom made all work on different platforms and frameworks. It's a headache managing all the APIs needed to automate and sync tools. This introduces risk. The greater the number of apps the broader the attack surface and therefore the greater the chance there will be blind posts. Keeping up to date with updates and new security policies is never easy There are also added hazards. Applications are always changing. Keeping up to date with updates and new security policies is never easy, but especially hard in a large cloud environment. Failure to adopt changes puts the organisation and customers at further risk. But the biggest obstacle is keeping applications and APIs out of harm's way. It's a near on impossible task when attack methods and sources are constantly changing. More advanced threats To be specific there are four emerging challenges when it comes to protecting apps. Firstly, managing the good and the bad bots and spotting which is which, secondly securing APIs as IoT adoption intensifies, thirdly the relationship between securing apps and DevOps and ensuring ownership of security, and finally denial of service attacks that use newer tactics such as brute force. Basic security hygiene dictates that security teams refer to the OWASP Top 10. It's considered the 'ten commandments' in security circles, providing a starting point for ensuring the most common threats and vulnerabilities are managed, detected and mitigated. Web Application Firewalls also come into the fray with guidance on testing for the ways hackers exploit vulnerabilities. However, though the basics are good to have in place, there are always more advanced threats to take care of. Bots being a big one. Bot management The more sophisticated bots will go as far as to mimic human behaviourAstonishingly about half of internet traffic is bot generated. Half of it is from bad bots. Discerning the good from the bad isn't easy though and explains why around 80% of organisations can't make a clear distinction between the two. Bad bots can do a lot of damage like take over user accounts and payment information, scrape confidential data, or hold up inventory and skew marketing metrics. The more sophisticated bots will go as far as to mimic human behaviour and bypass tools like CAPTCHA and even device fingerprinting based protection ineffective. Securing APIs Then there's the complications derived from machine-to-machine and internet of things (IoT) communications. The more integrated 'things', the more data there is, the more events there are report on, and the more activity there is reliant on APIs to make the 'things' useful and agile. That's what makes them a target and the threats to API vulnerabilities include injections, protocol attacks, parameter manipulations, invalidated redirects and bot attacks. There's the risk that business will grant access to sensitive data, without inspecting nor protecting APIs to detect cyberattacks. There's the risk that business will grant access to sensitive data, without inspecting nor protecting APIs to detect cyberattacks Denial of service (DoS) You might think there's little to add to the swathes of denial of service warnings. Yet when businesses are still being targeted and feeling the ill effects it's worth mentioning again that different forms of application-layer DoS attacks are still very effective at bringing application services down. Even the greatest application protection is worthless if the service itself can be knocked down This includes HTTP/S floods, low and slow attacks (famous examples being Slowloris, LOIC, Torshammer), dynamic IP attacks, buffer overflow, Brute Force attacks and more. The IoT botnets are the culprits and have made application-layer attacks so popular that they have become the preferred DDoS attack vector. Even the greatest application protection is worthless if the service itself can be knocked down. Continuous security It may seem easy to say but for modern DevOps, agility is valued at the expense of security. We see time and again examples of where development and roll-out methodologies, such as continuous delivery, mean applications are exposed to threats each time they are modified. There's no doubt it is extremely difficult to maintain a valid security policy and protect sensitive data in dynamic conditions without creating a high number of false positives. But we now find that this task has gone way beyond the capability of humans. Organisations now need machine-learning based solutions that map application resources, analyse possible threats, and create and optimise security policies in real time. Reaching this level in security planning should be a big wake-up call that security automation is an essential not a nice to have. Running security plans The board needs to know that investment is critical to protect their profits It's critical that the security solution your company adopts protects applications on all platforms, against all attacks, through all the channels and at all times. The board needs to know that investment is critical to protect their profits. As such there are six things they need to know: Application security solutions must encompass web and mobile apps, as well as APIs. Bot management solutions need to overcome the most sophisticated bot attacks. DDoS mitigation must be an essential and integrated part of application security solutions. A future-proof solution must protect containerised applications, severless functions, and integrate with automation, provisioning and orchestration tools. To keep up with continuous application delivery, security protections must adapt in real time. A fully managed service should be considered to remove complexity and minimise resources. No amount of human power will beat the bots. That last point is the most critical. Skill is essential in designing and running security plans and policies that work. But the plans can't be executed without automated tools. There are just too many decisions to make in a split second. Combining both is the path to an effective app protection strategy and a stronger brand to boot.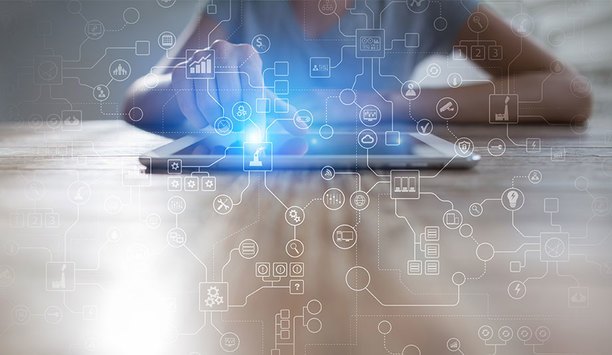 Unifying the mobile experience: cloud, IoT and the AI evolution of access control in 2019
The industry faces numerous challenges in the coming year. Physical and cyber security threats continue to become more complex, and organisations are struggling to manage both physical and digital credentials as well as a rapidly growing number of connected endpoints in the Internet of Things (IoT). We are witnessing the collision of the enterprise with the IoT, and organisations now must establish trust and validate the identity of people as well as 'things' in an environment of increasingly stringent safety and data privacy regulations. Meanwhile, demand grows for smarter and more data-driven workplaces, a risk-based approach to threat protection, improved productivity and seamless, more convenient access to the enterprise and its physical and digital assets and services. Using smartphone apps to open doors Cloud technologies give people access through their mobile phones and other devices to many new, high-value experiencesEnterprise customers increasingly want to create trusted environments within which they can deliver valuable new user experiences. A major driver is growing demand for the 'digital cohesion' of being able to use smartphone apps to open doors, authenticate to enterprise data resources or access a building's applications and services. Cloud technologies are a key piece of the solution. They give people access through their mobile phones and other devices to many new, high-value experiences. At the same time, they help fuel smarter, more data-driven workplace environments. With the arrival of today's identity- and location-aware building systems that recognise people and use deep learning analytics to customise their office environment, the workplace is undergoing dramatic change. Improved fingerprint solutions Cloud-based platforms and application programming interfaces (APIs) will help bridge biometrics and access control in the enterprise, overcoming previous integration hurdles while providing a trusted platform that meets the concerns of accessibility and data protection in a connected environment. At the same time, the next generation of fingerprint solutions will deliver higher matching speed, better image capture quality and improved performance. The next generation of fingerprint solutions will deliver higher matching speed, better image capture quality and improved performance Liveness detection will ensure that captured data is from a living person. Biometrics authentication will also gain traction beyond access control in immigration and border control, law enforcement, military, defence and other public section use cases where higher security is needed. Flexible subscription models Access control solutions based on cloud platforms will also change how solutions are deployed. Siloed security and workplace optimisation solutions will be replaced with mobile apps that can be downloaded anywhere across a global ecosystem of millions of compatible and connected physical access control system endpoints. These connections will also facilitate new, more flexible subscription models for access control services. As an example, users will be able to more easily replenish mobile IDs if their smartphones are lost or must be replaced. Generating valuable insights with machine learning Machine learning analytics will be used to generate valuable insights from today's access control solutionsEducation, finance, healthcare, enterprise, and other niche markets such as commercial real-estate and enterprises focussed on co-working spaces will benefit from a cloud-connected access control hardware foundation. There will be a faster path from design to deployment since developers will no longer have to create an entire vertically integrated solution. They will simply add an app experience to the existing access control infrastructure. New players will be drawn to the market resulting in a richer, more vibrant development community and accelerated innovation. Data analytics will be a rapidly growing area of interest. Machine learning analytics will be used to generate valuable insights from today's access control solutions. Devices, access control systems, IoT applications, digital certificates and location services solutions, which are all connected to the cloud, will collectively deliver robust data with which to apply advanced analytics and risk-based intelligence. As organisations incorporate this type of analytics engine into their access control systems, they will improve security and personalise the user experience while driving better business decisions.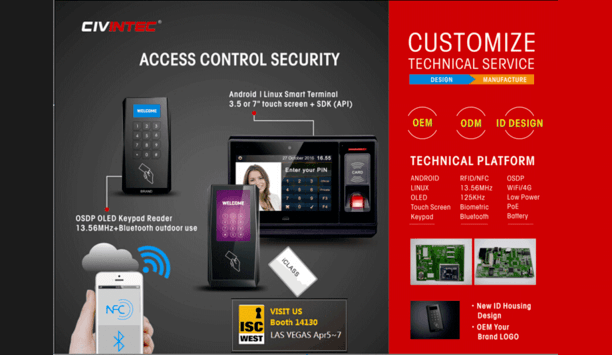 CIVINTEC releases new generation smart wall readers and smart terminals at ISC WEST 2017
At the ISC West 2017 exhibition in Las Vegas, CIVINTEC released new generation smart wall readers and Android|Linux smart terminals, which are newly designed with NFC+BLE (Bluetooth low energy) and RS485 OSDP protocol. CIVINTEC uTouch management platform uTouch is a programmable and versatile Android smart terminal management platform able to work with NFC and Bluetooth smart phone and biometric technology for multi-application integration. With a highly sensitive 7.0-inch touch screen, uTouch provides an intuitive and comfortable user experience and includes an embedded web server with 3G Wifi TCP/IP to enable easy network and data transfer for IP-based multi-application management. CIVINTEC Crystal reader Crystal reader is a 3.5" touch-screen Linux-based terminal that is IP65 rated in terms of weatherproof and waterproof standards for outdoor applications. With a 125KHz/13.56MHz RFID reader, the Crystal Touch features a mobile key application through ISO18092 NFC and Bluetooth technology, and even more data transmission options are available such as Ethernet, RS485 OSDP protocol, and WiFi, GPRS, USB which are also supported. Civintec's unique technical platform and experience in this field makes cost-effective OEM & ODM customisation possible and the ability to deliver customised new products in an efficient time to market manner.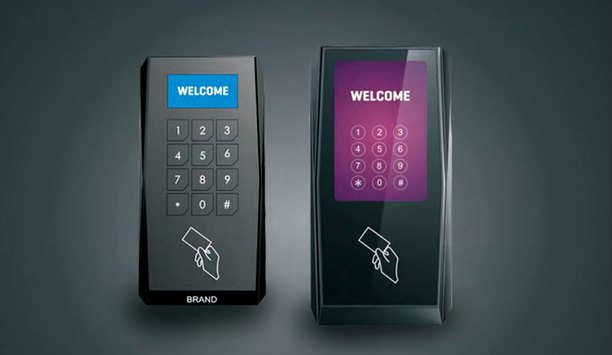 CIVINTEC exhibits newly designed touch screen smart card reader at TRUSTECH, Cannes
Peter Bergstrom, the CEO and CTO of CIVINTEC Europe, will introduce CIVINTEC company technical service and CRYSTAL new smart card reader and terminals at TRUSTECH 2016 in Cannes. CIVINTEC company strategy CIVINTEC have over 10 years' experience in the development and manufacturing of smart card-related products. CIVINTEC's company strategy; to provide more than just standard, good-quality products with customising and modification; has been an ambition for a couple of years now. The result of this ambition is the technical service concept based on CIVINTEC's unique technical platform which includes both hardware design and embedded software design. CIVINTEC technical service The technical service is a concept made to provide cost-effective market customisations. CIVINTEC's ambition is to be able to provide different levels of customisation for clients. The technical service provided can include a brand logo on a CIVINTEC standard product, or even a unique client product design. The process takes the customer's future product all the way from idea to a manufactured product. All software components are independent which make it easy to design products with different ranges of functions and features included The technical platform is very carefully made to provide the highest level of product performance and quality and includes electronic hardware design, embedded firmware software and SDK command library. All software components are independent which make it easy to design products with different ranges of functions and features included. The technical platform supports almost all standardised chip technologies and communication interfaces. Together with additional technologies like NFC, BLE and biometrics, CIVINTEC have created a platform that covers the majority of customers' requirements. CIVINTEC Crystal reader and uTouch terminal CIVINTECE has designed a concept reader called Crystal, which is based on the technical platform. The aim for the Crystal reader is to provide something new; for example, CIVINTEC designed a version of the reader with a touch screen display that replaced the mechanical keypad and the traditional LEDs. The Crystal reader supports a combination of different technologies such as RF 13,56MHz, 125kHz, NFC and BLE in the same design. The Crystal reader range will be available as a standard product, but will also be available for customisation. The popular smart terminal uTouch is also an outcome of the CIVINTEC technical platform. The uTouch terminal combines RF, NFC, BLE and traditional interfaces alongside wi-fi and 3G. Biometric is also available as an additional choice.
CIVINTEC Global Ltd opens new European office
CIVINTEC's strategy has always been to provide quality products and technical services to the security industry, based on the highest level of knowledge. CIVINTEC new European office "Our aim is to become the number one Company in the world on smart card reader devices", says Sally Fang, President of CIVINTEC Global Ltd. "The strategy is to be every company's first choice for OEM/ODM RF-ID devices. We must design products with state-of-the-art technologies to cater to clients' requirements and expectations to make them competitive and advanced in the market." New CEO Peter Bergström CIVINTEC has also opened a European office and has hired Peter Bergström for the role of CEO; and also the role of CTO for CIVINTEC Global Ltd. Peter has extensive experience in product management and product development. With nearly 25 years in the security industry and with RFID and access control as areas of expertise, Peter is the right person to join the company's management and take CIVINTEC to Number One. With the experience that Peter possesses and the background he has as product manager director at ASSA ABLOY and Nexus ID Solutions, CIVINTEC will now be able to offer both existing and future customers professional project management and development resources for customised product development projects, with a result that is cost-effective and meets the highest level of quality product-wise. With a new Europe office, CIVINTEC will be closer to some of its key markets; such as Europe, Canada and the United States.
Featured white papers
5 steps to finding the right access control system for you
Download
Why outdated access control systems are a big problem
Download
Five things to consider for AI with video technology
Download