EVVA Access Control Softwares
(5)
Browse Access Control Softwares
Access control software products updated recently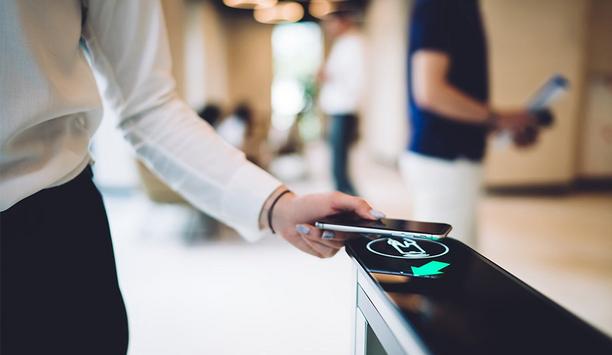 Smart Offices: How is mobile ID changing the way we access the office?
If you're a security or facilities manager, you may already be aware of the quiet revolution that's taking place across businesses and organisations up and down the country. By the end of 2020, 20% of all ID and access control systems featured mobile capability, and this is set to increase by a further 34% over the next three years. There's no doubt that using a smartphone or mobile device in place of traditional credential and access control is a growing trend that's only been sped up by the pandemic. It's true that many businesses are still very much focused on remote working, although many are now starting to implement new-and-improved strategies that are better suited to protect the workforce moving forward. Mobile ID systems As the next normal becomes clearer, businesses will be reviewing procedures such as access control, occupancy monitoring, reducing touch points and tracking visitors. Mobile ID systems are ideally suited to this task. But what are the key reasons for considering such a setup in 2021? But why is this new technology so well-suited to future-proof your physical access system, and why is it becoming so popular? Eradicating outdated legacy credentials Have you seen just how vulnerable outdated Proximity card technology can be? Low-frequency 125kHz cards can be cloned in a matter of seconds with the use of cheap, readily available tools. Despite their weaknesses, they are still used by a huge majority of businesses – big and small. All smartphones include two industry-standard features that make them perfect for operating a secure, contactless credential Replacing such a system with a mobile-enabled system is one of the best ways to increase security ten-fold. Thanks to a cloud-based infrastructure, mobile ID offers best-in-class security and cryptography. All smartphones include two industry-standard features that make them perfect for operating a secure, contactless credential. Bluetooth Smart and NFC (Near Field Communication) make them the best product to operate such a credential via a secure app. If you're looking for best-in-class security in 2021, mobile access is most definitely the way forward. Removing touch points across the business Reducing touch points and the adoption of touchless facilities has become a key priority for businesses in the wake of COVID-19. Even as businesses start to return to the office and operate a home/office split, it will be imperative that unnecessary contact is kept to an absolute minimum between staff. The traditional issuance of identification and access control credentials can pose problems in this regard. Facility and security managers who are responsible for onboarding and processing ID have done the process face to face. Mobile access makes it possible to carry this process out without people coming into direct content. First, the security manager has access to a secure portal, allowing them to create, manage and edit credentials anywhere. They can upload and remotely transfer mobile ID and access control credentials directly to users' smartphones over the air. Via the secure app, users can view and see their credentials and immediately begin using it for ID and access control by simply placing their smartphone over card readers. Enabling a more flexible way of working The way in which we work has changed for good. Even as people more people return to the office in 2021, a majority of businesses will be operating a home/office split indefinitely. This once again reinforces the need for a smarter, more adaptable onboarding system. Implementing mobile ID is the perfect way of doing this: over-the-air delivery of credentials and security data is now a given, helping businesses create the perfect balance between the home and the office. No longer do people have to come into the office for the onboarding process. Increasing convenience and user experience More often businesses are realising the value mobile ID can have for enhancing the work experience as well as security Ok, so mobile ID is the perfect way of increasing security and adapting workplaces to a post-COVID way of working. And we've not even touched on the most obvious advantage yet: Convenience. How many times have you forgotten your ID card? We're sure it's more times than you forget your smartphone. These powerful processors have become intertwined with the way we carry out tasks on a daily basis. They're so vital that people will soon notice if they've forgotten it. From an employee's perspective, mobile ID and access control is simple, convenient and extremely user-friendly. More and more businesses are realising the value mobile ID can have for enhancing the work experience as well as security. From the employer's perspective, mobile ID means it's easier for administrators to manage access and credentials. Future-proofing access control now will ensure that in the longer term, mobile ID is well worth the investment. The annual expenditure of printing ID cards and purchasing credentials can be vast, while reissuance costs can also quickly add up for larger organisations. These issues are a thing of the past for businesses using mobile ID. Mobile ID perfect tool for 2021 and beyond Until mobile ID, new and improved credentials' main focus was on increasing security. Mobile ID not only delivers that, but it also provides a more convenient way of accessing the office in a way that's perfectly suited to returning to the office in 2021. If there was ever a time to upgrade, now is the time. Summing up, mobile access is changing the way we access the office by: Eliminating weak links in security systems such as outdated legacy card technologies Eradicating the need for touch points across multiple areas of the workplace Enabling a smarter, more flexible approach to onboarding Increasing convenience – for both employers and employees.
We have the technology to make society safer – how long can we justify not using it?
While the application of facial recognition within both public and private spheres continues to draw criticism from those who see it as a threat to civil rights, this technology has become extremely commonplace in the lives of iPhone users. It is so prevalent, in fact, that by 2024 it is predicted that 90% of smartphones will use biometric facial recognition hardware. CCTV surveillance cameras Similarly, CCTV is a well-established security measure that many of us are familiar with, whether through spotting images displayed on screens in shops, hotels and offices, or noticing cameras on the side of buildings. It is therefore necessary we ask the question of why, when facial recognition is integrated with security surveillance technology, does it become such a source of contention? It is not uncommon for concerns to be voiced against innovation. History has taught us that it is human nature to fear the unknown, especially if it seems that it may change life as we know it. Yet technology is an ever-changing, progressive part of the 21st century and it is important we start to shift the narrative away from privacy threats, to the force for good that LFR (Live Facial Recognition) represents. Live Facial Recognition (LFR) We understand the arguments from those that fear the ethics of AI and the data collection within facial recognition Across recent weeks, we have seen pleas from UK organisations to allow better police access to facial recognition technology in order to fight crime. In the US, there are reports that LAPD is the latest police force to be properly regulating its use of facial recognition to aid criminal investigations, which is certainly a step in the right direction. While it is understandable that society fears technology that they do not yet understand, this lack of knowledge is exactly why the narrative needs to shift. We understand the arguments from those that fear the ethics of AI and the data collection within facial recognition, we respect these anxieties. However, it is time to level the playing field of the facial recognition debate and communicate the plethora of benefits it offers society. Facial recognition technology - A force for good Facial recognition technology has already reached such a level of maturity and sophistication that there are huge opportunities for it to be leveraged as a force for good in real-world scenarios. As well as making society safer and more secure, I would go as far to say that LFR is able to save lives. One usage that could have a dramatic effect on reducing stress in people with mental conditions is the ability for facial recognition to identify those with Alzheimer's. If an older individual is seemingly confused, lost or distressed, cameras could alert local medical centres or police stations of their identity, condition and where they need to go (a home address or a next of kin contact). Granted, this usage would be one that does incorporate a fair bit of personal data, although this information would only be gathered with consent from each individual. Vulnerable people could volunteer their personal data to local watchlists in order to ensure their safety when out in society, as well as to allow quicker resolutions of typically stressful situations. Tracking and finding missing persons Another possibility for real world positives to be drawn from facial recognition is to leverage the technology to help track or find missing persons, a lost child for instance. The most advanced forms of LFR in the market are now able to recognise individuals even if up to 50% of their face is covered and from challenging or oblique angles. Therefore, there is a significant opportunity not only to return people home safely, more quickly, but also reduce police hours spent on analysing CCTV footage. Rapid scanning of images Facial recognition technology can rapidly scan images for a potential match Facial recognition technology can rapidly scan images for a potential match, as a more reliable and less time-consuming option than the human alternative. Freed-up officers could also then work more proactively on the ground, patrolling their local areas and increasing community safety and security twofold. It is important to understand that these facial recognition solutions should not be applied to every criminal case, and the technology must be used responsibly. However, these opportunities to use LFR as force for good are undeniable. Debunking the myths One of the central concerns around LFR is the breach of privacy that is associated with 'watchlists'. There is a common misconception, however, that the data of every individual that passes a camera is processed and then stored. The reality is that watch lists are compiled with focus on known criminals, while the general public can continue life as normal. The very best facial recognition will effectively view a stream of blurred faces, until it detects one that it has been programmed to recognise. For example, an individual that has previously shoplifted from a local supermarket may have their biometric data stored, so when they return to that location the employees are alerted to a risk of further crimes being committed. Considering that the cost of crime prevention to retailers in recent years has been around £1 billion, which therefore impacts consumer prices and employee wages, security measures to tackle this issue are very much in the public interest. Most importantly, the average citizen has no need to fear being 'followed' by LFR cameras. If data is stored, it is for a maximum of 0.6 seconds before being deleted. Privacy Privacy is ingrained in facial recognition solutions, yet it seems the debate often ignores this side of the story Privacy is ingrained in facial recognition solutions, yet it seems the debate often ignores this side of the story. It is essential we spend more time and effort communicating exactly why watchlists are made, who they are made for and how they are being used, if we want to de-bunk myths and change the narrative. As science and technology professionals, heading up this exciting innovation, we must put transparency and accountability at the centre of what we do. Tony Porter, former Surveillance Camera Commissioner and current CPO at Corsight AI, has previously worked on developing processes that audit and review watch lists. Such restrictions are imperative in order for AI and LFR to be used legally, as well as ethically and responsibly. Biometrics, mask detection and contactless payments Nevertheless, the risks do not outweigh the benefits. Facial recognition should and can be used for good in so many more ways than listed above, including biometric, contactless payments, detecting whether an individual is wearing a facemask and is therefore, safe to enter a building, identifying a domestic abuse perpetrator returning to the scene of a crime and alerting police. There are even opportunities for good that we have not thought of yet. It is therefore not only a waste not to use this technology where we can, prioritising making society a safer place, it is immoral to stand by and let crimes continue while we have effective, reliable mitigation solutions.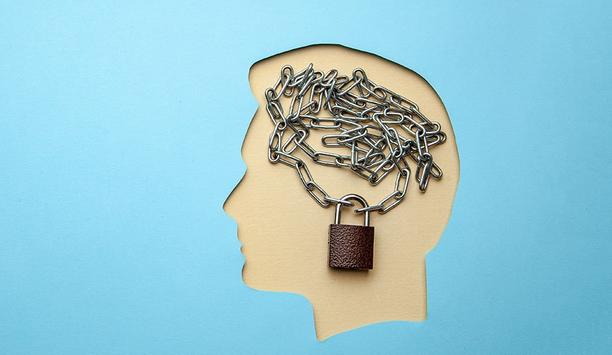 Unlocking human-like perception in sensor-based technology deployments
Like most industries, the fields of security, access and safety have been transformed by technology, with AI-driven automation presenting a clear opportunity for players seeking growth and leadership when it comes to innovation. In this respect, these markets know exactly what they want. They require solutions that accurately (without false or negative positives) classify and track people and/or vehicles as well as the precise location and interactions between those objects. They want to have access to accurate data generated by best-of-class solutions irrespective of the sensor modality. And, they need to be able to easily deploy such solutions, at the lowest capex and opex, with the knowledge that they can be integrated with preferred VMSs and PSIMs, be highly reliable, have low install and maintenance overheads and be well supported. With these needs in mind, camera and computer vision technology providers, solutions providers and systems integrators are forging ahead and have created exemplary ecosystems with established partnerships helping to accelerate adoption. At the heart of this are AI and applications of Convolutional neural networks (CNN), an architecture often used in computer vision deep learning algorithms, which are accomplishing tasks that were extremely difficult with traditional software. But what about 3D sensing technologies and perception? The security, safety and access market have an additional crucial need: they must mitigate risk and make investments that deliver for the long-term. This means that if a systems integrator invests in a 3D sensing data perception platform today, it will support their choice of sensors, perception strategies, applications and use cases over time without having to constantly reinvest in alternative computer hardware and perception software each time they adopt new technology or systems. This begs the question - if the security industry knows what it needs, why is it yet to fully embrace 3D sensing modalities? Perception strategy Intelligent perception strategies are yet to evolve which sees designers lock everything down at the design phase Well, one problem facing security, safety and access solutions providers, systems integrators and end-users when deploying first-generation 3D sensing-based solutions is the current approach. Today, intelligent perception strategies have yet to evolve beyond the status quo which sees designers lock everything down at the design phase, including the choice of the sensor(s), off-the-shelf computer hardware and any vendor-specific or 3rd party perception software algorithms and deep learning or artificial intelligence. This approach not only builds in constraints for future use-cases and developments, it hampers the level of perception developed by the machine. Indeed, the data used to develop or train the perception algorithms for security, access and safety use cases at design time is typically captured for a narrow and specific set of scenarios or contexts and are subsequently developed or trained in the lab. Technology gaps As those in this industry know too well, siloed solutions and technology gaps typically block the creation of productive ecosystems and partnerships while lack of commercial whole products can delay market adoption of new innovation. Perception systems architectures today do not support the real-time adaptation of software and computing engines in the field. They remain the same as those selected during the design phase and are fixed for the entire development and the deployment stage. Crucially, this means that the system cannot deal with the unknowns of contextually varying real-time situations where contexts are changing (e.g being able to reflex to security situations they haven't been trained for) and where the autonomous system's perception strategies need to dynamically adjust accordingly. Ultimately, traditional strategies have non-scalable and non-adaptable competing computing architectures that were not designed to process the next generation of algorithms, deep learning and artificial intelligence required for 3D sensor mixed workloads. What this means for industries seeking to develop or deploy perception systems, like security, access and safety, is that the available computing architectures are generic and designed for either graphic rendering or data processing. Solutions providers, therefore, have little choice but to promote these architectures heavily into the market. Consequently, the resulting computing techniques are defined by the computing providers and not by the software developers working on behalf of the customer deploying the security solution. Context…. we don't know what we don't know Perception platform must have the ability to adjust to changes in context, thereby improving the performance post-deployment To be useful and useable in the security context and others, a perception platform must have the ability to adjust to changes in context, can self-optimise and crucially, can self-learn, thereby improving the performance post-deployment. The combinations of potential contextual changes in a real-life environment, such as an airport or military base, are innumerable, non-deterministic, real-time, often analogue and unpredictable. The moment sensors, edge computing hardware and perception software are deployed in the field, myriad variables such as weather, terrain as well as sensor mounting location and orientation all represent a context shift where the perception systems' solution is no longer optimal. For example, it might be that a particular sensor system is deployed in an outdoor scenario with heavy foliage. Because the algorithm development or training was completed in the lab, the moving foliage, bushes or low trees and branches are classified as humans or some other false-positive result. Typically, heavy software customisation and onsite support then ensue, requiring on-site support by solutions vendors where each and every sensor configuration needs to be hand-cranked to deliver something that is acceptable to the end customer. A new approach for effective perception strategies Cron AI is building senseEDGE, which represents a significant evolution in the development of sensing to information strategy. It is a 3D sensing perception and computer vision platform built from the ground up to address and remove the traditional deployment and performance bottlenecks we've just described. senseEDGE is aware of the user application reaction plan indication to trigger an alarm or turning on a CCTV camera The entire edge platform is built around a real-time scalable and adaptable computing architecture that's flexible enough for algorithms and software to scale and adapt to different workloads and contexts. What's more, it has real-time contextual awareness, which means that the entire edge platform is, at any time, aware of the external context, the sensor and sensor architecture and the requirements of the user application. Furthermore, when it produces the object output data, it also aware of the user application reaction plan indication, which could be triggering an alarm or turning on a CCTV camera when a specific action is detected. This approach turns traditional perception strategies on their head: it is software-defined programmable perception and computing architecture, not hardware-defined. It is free from the constraints imposed by traditional CPU or GPU compute dictated by hardware architecture providers and not limited to the perception built defined during design time. And, being fully configurable, it can be moved from one solution to another, providing computation for different modalities of sensors designed for different use cases or environments, and lower risk of adoption and migration for those developing the security solution. Future perception requirements senseEDGE is also able to scale to future perception requirements, such as algorithms and workloads produced by future sensors as well as computational techniques and neural networks that have yet to be invented. Meanwhile, latency versus throughput is totally software-defined and not limited by providers of computing architecture. Finally, contextually aware, it is fully connected to the real world where the reflexes adapt to even the subtlest changes in context, which makes all the difference in time and accuracy in critical security situations. This is how CronAI sees the future of perception. It means that security and safety innovators can now access and invest with low risk in a useable and scalable perception solution that can truly take advantage of current and future 3D sensor modalities.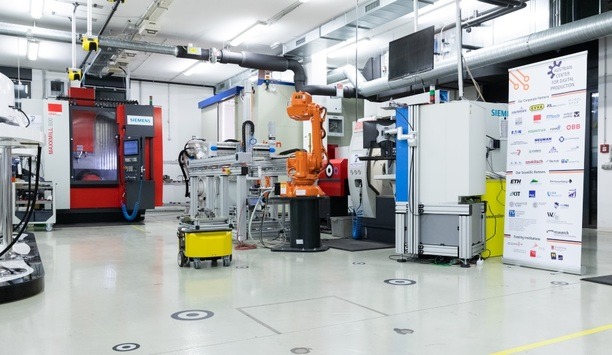 EVVA to showcase mechanical and electronic locking solutions at international event in Vienna, Austria
Under the headline "Start-up since 1919", EVVA presented the company to journalists from eight countries at a two-day international media event from 13 to 14 November 2019. True to EVVA's innovative spirit, the event started with a start-up tour of Vienna. On the second day, the media representatives were able to participate in an exclusive press conference and tour of the Wienerberg facility where they were given personal insights into the site and a current outlook on future challenges and new opportunities - keyword 'digitalisation'. In the conference, Stefan Ehrlich-Adám, CEO of the EVVA Group, Michael Kiel, Group Division Executive of Operations and Johann Notbauer, Group Division Executive of Market Innovation and Technology reported on the most important milestones since EVVA was founded 100 years ago. In addition to this, they presented upcoming product and manufacturing innovations and gave an outlook on the future of security technology. Mechanical locking systems Having witnessed constant innovation since its foundation in 1919, the internationally renowned and recognised supplier of high-quality security systems has been successfully combining tradition with innovation for 100 years, making it one of the world's leading manufacturers of mechanical and electronic locking systems. Stefan Ehrlich-Adám, CEO of the EVVA Group, gave an outline of the company, "Since the company was founded as the 'Invention, Experimentation and Application Institute', it has been defined by courageous and forward-looking entrepreneurship and the pursuit of innovation". EVVA's innovative strength is visible in the invention and patenting of the GPI and MCS mechanical systems A successful example of EVVA's innovative strength - and at the same time an important milestone in the company's expansion - was the invention and patenting of the GPI and MCS mechanical systems, which are still important today, four decades ago. But the permanent further development also continues for the mechanical locking systems. "As patents expire after 20 years, we need to continually develop mechanical locking systems and come up with new ideas." EHRLICH-ADÁM explains. Electronic locking systems The cultivation with in-house electronic locking systems division on the European market demonstrates EVVA's pioneering spirit. In the 1970s, the Viennese family-owned company EVVA was considered to be the world's first company in the industry to use computer programs to calculate and control the most complex master key systems. Meanwhile, Xesar and AirKey are well-established on the market and they are a unique solution for the challenges of global megatrends in the security industry. "We had a head start with our in-house development when electronic locking systems were introduced about 25 years ago. And from the very beginning, we had important expertise in the area of mechanical locking systems and to this day we are constantly striving to complement this as well as possible with electronic access control systems. The combination of mechanical locking systems and electronic access control systems is the technically sensible response to the specific security and organisational needs", said Ehrlich-Adám. In-house research and development We aspire to invent and develop durable, very high-quality products in-house; therefore we have an in-house research and development department, which has grown substantially in recent years. "The engineering is done by us and we decide on the product concept. We know the market, the customers and know which solutions the operators expect", explained Ehrlich-Adám. EVVA employs around 460 people at the main production facility in Vienna and has rapidly increased its workforce, particularly in the area of electronic systems and software, coupled with ongoing investments in machinery. For EVVA, the transition from mechanical systems to mechatronic systems ultimately means an increased need for technicians and software engineers. "Going forward, we will also invest in staff who are able to assist with installations", Ehrlich-Adám explained. In addition to securing and creating jobs, the Viennese family-owned company is also pursuing a targeted CSR strategy at the site, which is being implemented through the Clean Production Approach. The proportion of clean production is currently at 60%. EVVA locking systems EVVA locking systems have been installed throughout the world, for instance, on the Queen Mary ocean liner In addition to the main site in Vienna, there are now a total of ten subsidiaries throughout Europe and a network of already over 1,000 electronic and other mechanical locking system sales partners. These are an important factor in our further expansion and international success. Interesting target markets include Southeast Asia and Australia. EVVA locking systems have been installed throughout the world, for instance, on the Queen Mary ocean liner, in Copenhagen's opera theatre, the new Juventus Stadium in Turin, as well as St. Stephen's Cathedral in Vienna. "Our well-developed sales network is one of our greatest strengths. Our core competencies include the project planning, calculation and realisation of large systems," Ehrlich-Adám said. Industry 4.0 and excellence In the second part of the conference, Michael Kiel, Head of Operations, outlined EVVA's status and its plans in the area of Industry 4.0. "EVVA does not see Industry 4.0 as just digitalisation, but also a variety of opportunities for its own development of excellence. We have defined four development focus areas for our claim to excellence associated with Industry 4.0: Digitalisation; Automation, Site development Collaborations. Our highest priority has always been, and will continue to be, to bring "the people" with us, through the relevant qualification measures and participation in projects", Kiel explained. Digitalisation A flagship tool for 'lived digitalisation' is EVVA's Order Fulfillment Tool, which was developed in-house. It provides order support by showing the current status of orders. With the Next Generation Cross Link Production (Xpro) project, EVVA is pursuing several goals: On the one hand, the goal is to create a blueprint for a flexible manufacturing system. To achieve this, in collaboration with TU Vienna, EVVA 'digitally upgraded' a machine, adding collaborative robotics to it. On the other hand, we are also accelerating digitalisation in the sense of going "paperless" with drawingless Computer Aided Manufacturing (CAM), which is already in use as a prototype. Automation For EVVA, the mid-term goal is to use 'digital twins' to create fully digital models of production to plan and optimise processesFor EVVA, the mid-term goal is ultimately to use 'digital twins' to create fully digital models of production to plan and optimise processes and procedures. To achieve this, a digital production plan with simulation and optimisation will be implemented by 2020, as part of the AutProSim research project with the Fraunhofer Institute. "By 2023, EVVA will invest a volume of 20 million euros in shaping the development of excellence, of which two thirds will be spent on high-quality automation solutions", Kiel explained, adding "We will particularly drive forward new technologies for 3D printing of plastic parts for machine construction and image processing for testing scenarios that are integration into the automation line." Collaborative robots But EVVA is also increasingly using collaborative robots (cobots) to support employees in simple, monotonous tasks, such as sorting. "Using automation, we can bring certain tasks and consequently orders from low-wage countries back to the Wienerberg facility. Apart from reducing errors and raising the qualification level, cobots will allow EVVA to increase its competitiveness", Group Division Executive Michael Kiel explained. On the topic of site development, Kiel explained why Industry 4.0 is connected to internationalisation. "As part of our Powerplant Strategy with satellite sites, in the future the three sites of Vienna, Tišnov and Krefeld will become a Powerplant, meaning that they will be production units for the manufacturing of components and automated assembly. In turn, the satellite sites will consist of eight Europe-wide distribution sites for manual assembly of smaller production batches." By 2023, EVVA plans to have established all Powerplants and satellite sites as a unified process chain. Collaborations EVVA is a co-partner of the Austrian Center for Digital Production on research of end-to-end digitalisation Finally, Kiel outlined the various research collaborations as the fourth development focus area on the path to excellence. For instance, we have worked together with TU Vienna on feasibility studies on the possible ways in which cobots can be used or machine-to-machine communication solutions in production. EVVA and the Fraunhofer Institute are The University of Vienna, in turn, is supporting EVVA in the development and expansion of the centurio.work production platform. Furthermore, EVVA is a co-partner of the Austrian Center for Digital Production (CDP), where, among other things, we are researching end-to-end digitalisation from order placement through to production and delivery. A look into the future "For EVVA, however, the aim of excellence development is not just about continuous development, but about regularly determining our position. For example, next year, EVVA will face the industry benchmark, "Fabrik 2020 – die beste Produktion Österreichs" (Factory 2020 – Austria's best production)," Kiel concluded. Finally, Johann Notbauer, Group Division Executive of Market Innovation and Technology reported on trends and developments, also based on recent impressions in Silicon Valley at ARM and Microsoft. In his view, the possible scenarios are based on two future technologies: 1. Artificial intelligence (AI) and machine learning, linked to 2. Connectivity. Both topics are also linked to the disruptive changes for the security technology sector. Machine learning According to Notbauer, machine learning will be disruptive, as machines in the future will be "intelligent" – and therefore the processing and evaluation of the continually calculated data will be done by the machines themselves. Various other possible applications arise from linking digital data with physical data. Digital data is generated through the various touchpoints; physical data refers to diverse sensory data. In the future, we will be able to gain an even greater understanding of how end components and entire systems are used by combining these different forms of data in a targeted way. Intelligent systems The calculated algorithm would be able to recognise when and for which component a battery failure will occur" Notbauer described an application example "For instance, for a Xesar system it will be possible in the future for all 'intelligent' components to continually measure their own voltage curve and this data could then be centrally evaluated in a 'neural' network." "The calculated algorithm would be able to recognise when and for which component a battery failure will occur. In turn, this optimises the sustainability and maintenance costs of the system and gives the sales department valuable information for a required modernisation of the whole system. The added value and benefit for the customer consists is in "predictive maintenance", i.e. failure-free operation linked to cost-optimised maintenance", explained Notbauer. Connectivity The second biggest driver of innovation is connectivity, as a result of the many new opportunities that the game changing 5G has opened up. "5G makes it possible for us to connect production machines directly to the cloud. There is no longer any need for a local programmable logic controller, which is time-consuming to program. This takes place in a central cloud – quickly set up and quickly changed if products or the market demand changes," explained Notbauer. This trend is called 'access as a service'. However, despite machine learning and 5G - EVVA will continue to drive forward innovations in mechanical locking systems, in addition to the benefits of new Technologies as there is still a mechanical element at the end of the chain.
Telenot and Securiton among other market providers have confirmed participation in Security Essen 2020
Security Essen is continuing to consolidate its position as a platform for the security industry. Numerous companies have confirmed their participation in the leading international trade fair, which will take place at Messe Essen from 22 to 25 September 2020. Particularly pleasing: In addition to many long-standing customers, the registrations also include companies which will take part in Security Essen again for the first time after a break. Amongst others, Telenot and Securiton will present their innovations at Messe Essen. "We are delighted about the exhibitors' commitment to Security Essen," says Oliver P. Kuhrt, CEO of Messe Essen. "This emphasizes the significance of Security Essen as an important platform for the security industry". Innovations in burglar alarm technology The application specialist for everything to do with alarm and security systems will present its innovations Thomas Taferner, Head of Marketing and Sales at Telenot Electronic, justifies the return to Security Essen as follows: "We are delighted to be on board again at Security Essen 2020. In the past three years, we have increasingly tested smaller events. But Security Essen has proved to be the only all-encompassing trade fair for us where the entire industry from the installing specialist company to security officers from industry, planning offices, trade associations, building property insurers, CID advisory centers, fire departments and many other target groups obtains information. "The trade fair is particularly interesting for us in 2020, because Telenot will present extensive innovations and will greatly expand its spectrum. In addition to burglar alarm technology, we now also have fire alarm technology in our portfolio and, from 2020, access control technology, too." Also after a break, Securiton Deutschland will take part in Security Essen again. The application specialist for everything to do with alarm and security systems will present its innovations in Hall 3 - the exhibition area for access, mechatronics, mechanics, systems and perimeter protection. Locking technology and electronic access systems The two North Rhine-Westphalian companies Dom and Wilka have been continuous exhibitors at Security Essen for many years already. Moreover, they have already registered again for Security Essen 2020. Dom Sicherheitstechnik GmbH & Co. KG, headquartered in Brühl, is a manufacturer of innovative locking technology and electronic access systems. Wilka Schließtechnik GmbH is at home in the key Velbert region. Robert Schlieper, Managing Partner, Wilka: "In our industry, the focus is naturally on the security topic. For more than 150 years, Wilka has represented high quality standards in an area where it really matters that the product delivers what it promises. We are always looking forward to the interesting discussions on our stand""At Security, we have shown our (potential) customers exactly that for years already - patented mechanical cylinders, locks and locking systems for a wide range of requirements and the innovations from the field of electronics. And of course, we are always looking forward to the interesting discussions on our stand, because personal contact is rarely as easy to establish as it is there". Participation in Security Essen 2020 Many other companies - including market leaders, niche providers and new entrants - have also already confirmed their participation in Security Essen 2020. From Germany, these include Abus August Bremmicker Söhne, EVVA Sicherheitstechnik, Kötter Security, lunaHD, NSC Sicherheitstechnik, Salto Systems, T-Systems International, Videor E. Hartig and the Wagner Group. The trade fair will be a premiere, for example, for the Bosch start-up SAST. The young company will present its Internet of Things platform for security cameras for the first time at the trade fair. Security Essen is also seeded for international stars: Hanwha Techwin Europe, Hikvision, Inim Electronics, Vanderbilt International, Zhejiang Dahua and Zhejiang Uniview, among others, have confirmed their participation in the world's leading trade fair. Open, functional architecture After a construction period of around three and a half years, the modernisation of Messe Essen has been concluded since September 2019. From now on, exhibitors at and visitors to Security Essen will benefit from open, functional architecture, short distances, eight spacious, single-storey halls and plenty of daylight. For example, visitors can, for the first time, expect a complete and coherent range of available video products in the new Hall 5.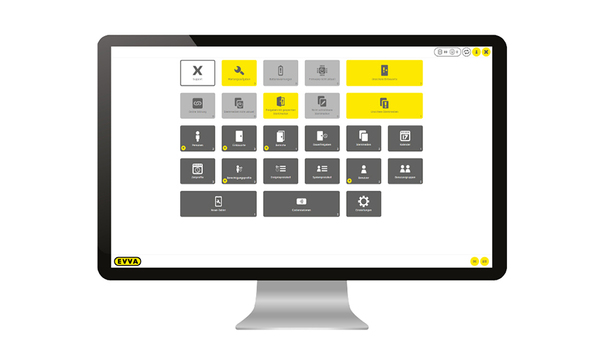 EVVA's Xesar 3.0 electronic access control system offers improved usability and several new features
EVVA has upgraded its electronic access control system Xesar. "The EVVA developers have given Xesar 3.0 a total upgrade and equipped it with Service Pack 1," said Erich Gärtner, Head of the Xesar Product Management department. With Service Pack 1, it is now even easier for EVVA partners and Xesar users to manage their facilities. It equips Xesar with a huge range of new features, while also making the system considerably more intuitive to use. User-friendly features "The new upgrades are all based on our principle of simple and intuitive operation. Our main objective was to make the new features as simple as possible for the user," according to Gärtner. One of the most important new features is, for example, that software updates can be run while the system is being serviced, saving time.Filter settings that need to be used repeatedly can be saved as presets in the user data The help messages are also new. They are displayed by clicking on question marks that are highlighted in yellow and can be hidden again with a click, without completing disappearing. They can answer questions about operating the device and explain particular input boxes, lists or fields. It is also now even easier to manage lists in the system: "For me, the filter preset function is one of the most user-friendly innovations," Gärtner said. Filter settings that need to be used repeatedly can be saved as presets in the user data. The number of presets is unlimited and they can be changed at any time. Automatic backups "There will now be automatic backups when you start and stop the system in the installation manager," Gärtner explained. You can specify a time for a backup to be performed every dayYou can, however, also specify a time for a backup to be performed every day or you can still run a backup manually. An automatic backup is performed before every update, which makes data loss almost impossible. It is especially easy to organise user groups. With Xesar 3.0, user groups can now be organised easily and can be customised according to your requirements. Existing user groups can be copied, altered and assigned either only read permission or full write permission. "All in all, top-notch service! The more than 25 other functions, which I could not list here, are proof of this," said Gärtner.
Related white papers
Cloud video and smart cities
Physical access control in higher education
A brief history of access control credentials