MobileView Access Control Softwares
(1)
Browse Access Control Softwares
Access control software products updated recently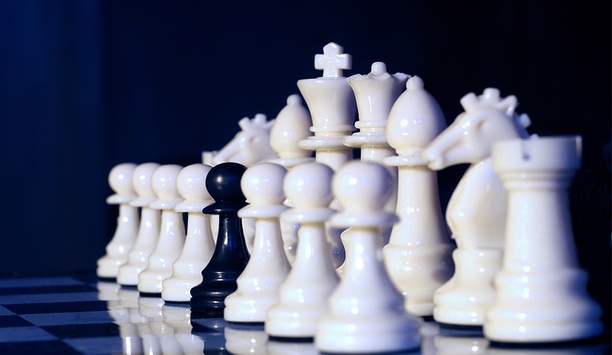 How to build an insider threat programme
Insider threat programmes started with counter-espionage cases in the government. Today, insider threat programmes have become a more common practice in all industries, as companies understand the risks associated with not having one. To build a programme, you must first understand what an insider threat is. An insider threat is an employee, contractor, visitor or other insider who have been granted physical or logical access to a company that can cause extensive damage. Damage ranges from emotional or physical injury, to personnel, financial and reputational loss to data loss/manipulation or destruction of assets. Financial and confidential information While malicious insiders only make up 22% of the threats, they have the most impact on an organisation Most threats are derived from the accidental insider. For example, it's the person who is working on a competitive sales pitch on an airplane and is plugging in financial and confidential information. They are working hard, yet their company's information is exposed to everyone around them. Another type of insider, the compromised insider, is the person who accidentally downloaded malware when clicking on a fake, urgent email, exposing their information. Malicious insiders cause the greatest concerns. These are the rogue employees who may feel threatened. They may turn violent or take action to damage the company. Or you have the criminal actor employees who are truly malicious and have been hired or bribed by another company to gather intel. Their goal is to gather data and assets to cause damage for a specific purpose. While malicious insiders only make up 22% of the threats, they have the most impact on an organisation. They can cause brand and financial damage, along with physical and mental damage. Insider threat programme Once you determine you need an insider threat programme, you need to build a business case and support it with requirements. Depending on your industry, you can start with regulatory requirements such as HIPAA, NERC CIP, PCI, etc. Talk to your regulator and get their input. Everyone needs to be onboard, understand the intricacies of enacting a programme Next, get a top to bottom risk assessment to learn your organisation's risks. A risk assessment will help you prioritise your risks and provide recommendations about what you need to include in your programme. Begin by meeting with senior leadership, including your CEO to discuss expectations. Creating an insider threat programme will change the company culture, and the CEO must understand the gravity of his/her decision before moving forward. Everyone needs to be onboard, understand the intricacies of enacting a programme and support it before its implemented. Determining the level of monitoring The size and complexity of your company will determine the type of programme needed. One size does not fit all. It will determine what technologies are required and how much personnel is needed to execute the programme. The company must determine what level of monitoring is needed to meet their goals. After the leadership team decides, form a steering committee that includes someone from legal, HR and IT. Other departments can join as necessary. This team sets up the structure, lays out the plan, determines the budget and what type of technologies are needed. For small companies, the best value is education. Educate your employees about the programme, build the culture and promote awareness. Teach employees about the behaviours you are looking for and how to report them. Behavioural analysis software Every company is different and you need to determine what will gain employee support The steering committee will need to decide what is out of scope. Every company is different and you need to determine what will gain employee support. The tools put in place cannot monitor employee productivity (web surfing). That is out of scope and will disrupt the company culture. What technology does your organisation need to detect insider threats? Organisations need software solutions that monitor, aggregate and analyse data to identify potential threats. Behavioural analysis software looks at patterns of behaviour and identifies anomalies. Use business intelligence/data analytics solutions to solve this challenge. This solution learns the normal behaviour of people and notifies security staff when behaviour changes. This is done by setting a set risk score. Once the score crosses a determined threshold, an alert is triggered. Case and incident management tools Predictive analytics technology reviews behaviours and identifies sensitive areas of companies (pharmacies, server rooms) or files (HR, finance, development). If it sees anomalous behaviour, it can predict behaviours. It can determine if someone is going to take data. It helps companies take steps to get ahead of bad behaviour. If an employee sends hostile emails, they are picked up and an alert is triggered User sentiment detection software can work in real time. If an employee sends hostile emails, they are picked up and an alert is triggered. The SOC and HR are notified and security dispatched. Depending on how a company has this process set-up, it could potentially save lives. Now that your organisation has all this data, how do you pull it together? Case and incident management tools can pool data points and create threat dashboards. Cyber detection system with access control An integrated security system is recommended to be successful. It will eliminate bubbles and share data to see real-time patterns. If HR, security and compliance departments are doing investigations, they can consolidate systems into the same tool to have better data aggregation. Companies can link their IT/cyber detection system with access control. Deploying a true, integrated, open system provides a better insider threat programme. Big companies should invest in trained counterintelligence investigators to operate the programme. They can help identify the sensitive areas, identify who the people are that have the most access to them, or are in a position to do the greatest amount of harm to the company and who to put mitigation plans around to protect them. They also run the investigations. Potential risky behaviour Using the right technology along with thorough processes will result in a successful programme You need to detect which individuals are interacting with information systems that pose the greatest potential risk. You need to rapidly and thoroughly understand the user's potential risky behaviour and the context around it. Context is important. You need to decide what to investigate and make it clear to employees. Otherwise you will create a negative culture at your company. Develop a security-aware culture. Involve the crowd. Get an app so if someone sees something they can say something. IT should not run the insider threat programme. IT is the most privileged department in an organisation. If something goes wrong with an IT person, they have the most ability to do harm and cover their tracks. They need to be an important partner, but don't let them have ownership and don't let their administrators have access. Educating your employees and creating a positive culture around an insider threat programme takes time and patience. Using the right technology along with thorough processes will result in a successful programme. It's okay to start small and build.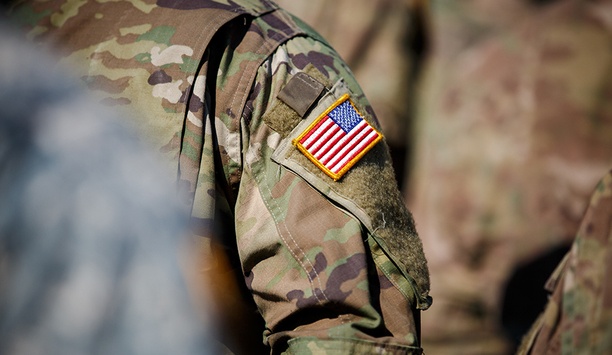 A veteran's point of view: physical security sector is a natural fit for the military
Growing up, I was surrounded by the military way of life as my father was a Captain in the Marine Corps during the Vietnam War and my grandfather and uncles all served in the military. Even from a young age, I knew I was going to serve our country. My 22-year career in the military includes serving in the United States Air Force, the California Air National Guard and as a reservist assigned to an active-duty Air Force unit. Training and development operations Over the course of my military career, I held a variety of assignments from starting out as a Gate Guard to becoming a Flight Chief and Non-Commissioned Officer in Charge (NCOIC) of a Security Forces section. I retired from the military as a Master Sergeant. After my deployment to Afghanistan, I joined Allied Universal as a security director. My 17-year career at Allied Universal encompasses roles including Service Manager and General Manager at the West Los Angeles Branch and leading the Training and Development operations and Fire Life Safety Division. In 2008, I was tasked to develop and implement the company's Healthcare Division. Attaining meaningful employment opportunities Below are just a few reasons why the physical security sector is a natural fit for military veterans: Self-Discipline and Organisation Coveted in Security Sector - I believe that the skills learned in the military, such as self-discipline and organisation, have provided the necessary tools to be successful. I truly enjoy working with other veterans at my company as we all know that we can count on each other to get the job done right. This bond and sense of commitment to each other is always there. Multi-faceted Career Paths Available - The security sector also offers veterans the ability to attain meaningful employment opportunities with multi-faceted career paths. A veteran's background and experience are highly valued in this sector and there are many positions to match our skill sets and expertise. The responsibility we have for those in our charge is really not any different than what we have learned in the military. Team Players - Teamwork is a lesson all military veterans learn. In the military, you live and work together, and are taught to support your team members and efficiently collaborate with the people around you. This is an invaluable skill in the security sector whether you are seeking an entry level or management position. No Military to Civilian Decoder Needed - Veterans need a 'military to civilian decoder' system to help explain the significance of their military skills and how they translate to the general employment landscape. The physical security sector, however, understands the language of the military and don't generally require that military responsibilities be coded into language that non-military can understand. Securing mid-level appointments The physical security sector features a wide variety of jobs from entry level, middle management to senior positions. A retired veteran with a pension may look to the security sector for part-time or full-time entry level work. Other former military, who are not eligible for retirement benefits, may secure mid-level appointments with the goal of climbing the ladder to the highest rungs. The flexibility and opportunity are unparalleled in the security sector. Veterans generally enter the workforce with identifiable skills that can be transferred to the physical security world and are often skilled in technical trends pertinent to business and industry. And what they don't know, they are eager to learn - making them receptive and ready hires in physical security environments that value ongoing learning and training.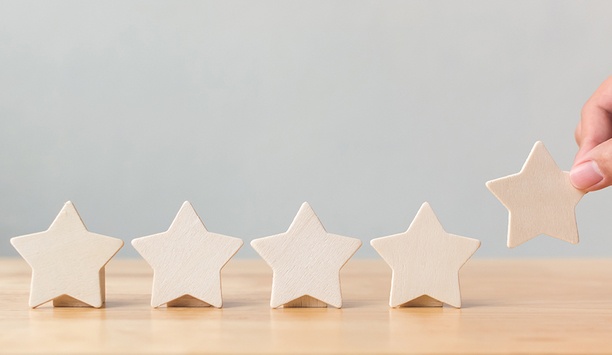 Making the shift from manufacturer to service provider
The jury is in: traditional security is out — and it's being replaced with service-based solutions. The bottom line is: if you're not embracing it, you'll soon be left behind. XaaS — the collective term referring to the delivery of anything as a service — includes all services made possible through the use of the cloud. Security-as-a-Service (SaaS), which encompasses any type of system from access control to video surveillance, has paved the way for users to gain significant functionality and scalability not previously experienced with more traditional methods. Complicated IT functions SaaS allows manufacturers to provide numerous benefits to their customers As such, there is a marked transition for manufacturers from simply designing and building products to providing a service rooted in a partner- and customer-centric focus. This change hasn't come easily. Some are still holding out and waiting for the "fad" to pass. However, the potential advantages for all parties involved far outweigh the perceived negative points. First and foremost, SaaS allows manufacturers to provide numerous benefits to their customers. An "as-a-service" model shifts the burden of data maintenance and infrastructure spending to an integrator/dealer partner or service provider. This relieves the end user of the expertise necessary to implement complicated IT functions to keep networked and on-premise solutions up-to-date. Traditional security systems Additionally, end users demand solid customer service. For some end users, traditional security systems are so similar in features and functionality that the key differentiator is the ability of the integrator or manufacturer to provide exceptional customer service and training. This is made possible through the service-based model, where customers appreciate a strong relationship with their integrator or manufacturer that provides them with additional knowledge and assistance when necessary. The cloud has proven to be highly functional, flexible, and convenient for organisations Everyone also wants convenience. In the consumer market, we invest in things like meals that are pre-measured, prepped, and ready to be cooked, or companies that auto-ship dog food to our door each month. This ease-of-use translates over to the B2B market, where time is money and systems that save valuable resources are highly regarded. The role of the cloud The cloud has proven to be a highly functional, flexible, and convenient method for organisations to leverage as part of their strategies to protect and modernise their facilities. And the service-based nature lends itself well; forward-thinking integrators and dealers can diversify their product arsenal while still capitalising on a recurring monthly revenue model (RMR). But then why has there been so much resistance to this change? Over the last 10 to 15 years, the cloud has gotten a bad rap for a myriad of reasons, including usability, management, and unreliability. However, that view of the cloud is changing for the positive as the technology becomes more advanced and innovators learn more about what it means to design a product or service with security at its core. "As-a-service" platform For example, one of the biggest misconceptions that plagues the cloud is the idea that it is not secure. However, the security of public cloud service providers is integral to their success because their business depends on it. Developing an ongoing and trustworthy relationship with customers can only be made possible through the assurance that their services are safe and the customer's data is protected. As such, they've embraced the service-based model that is, at its core, the future of the business world as we know it. There isn't a person, manufacturer, or integrator partner out there today who isn't somehow touched or influenced by an "as-a-service" platform. And it's about time the service-based model that leverages the public cloud reaches the masses.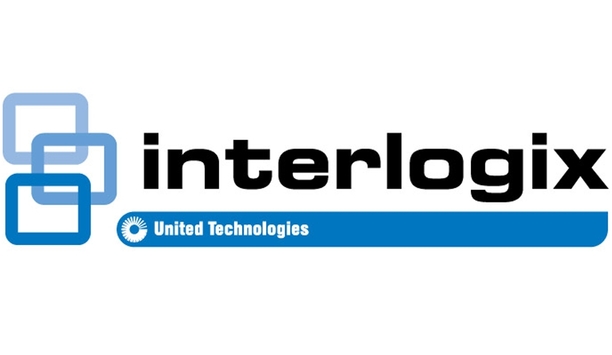 Interlogix plans to dismantle its businesses in the United States and Canada by the end of the year
Interlogix, a division of UTC Climate, Controls & Security, announces a plan to dismantle its businesses in the United States and Canada by the end of the year. Here is a statement from the company: "After a thorough portfolio review of our security business, we have communicated our plans to wind down our Interlogix U.S. and Canada businesses. This decision will allow us to focus on the significant growth opportunities for our other fire and security businesses, including LenelS2." Fire detection and life safety Dealers can continue to purchase, install, register, and service Interlogix products with complete confidence" Interlogix products will be manufactured and orders fulfilled through 2019 and will be available for purchase from distributors and dealers during 'a well-coordinated transition period,' according to the company. "We will continue to provide customer support related to product technical services, timely fulfilment and comprehensive product warranty into 2020 and beyond," says the company statement "Dealers can continue to purchase, install, register, and service Interlogix products with complete confidence." Interlogix represents a full product line including intrusion detection, video surveillance, fire detection and life safety, access control and security/fire data transmission products. Enhanced video streaming capabilities Interlogix was created in the merger in 2000 of ITI Technologies and SLC Technologies. It was purchased by General Electric in 2002 and later renamed GE Security. United Technologies Corp. (UTC) bought the security business of General Electric in 2010 and reverted back to using the Interlogix brand. Last year, Interlogix introduced TruVision Navigator version 8.0 of its unified security software Last year, Interlogix introduced TruVision Navigator version 8.0 of its popular unified security software, including enhanced video streaming capabilities, integration with the Interlogix UltraSync Modular Hub systems and tighter integration with IFS networking switches. Voice-controlled digital devices Early this year, Interlogix reinvested in its UL-listed, professional-grade, security panel lineup and added two touchscreen controls. In addition, it began providing access to more device integrations – such as sensors, lights, locks, thermostats and garage door controls, video doorbell cameras and voice-controlled digital devices, among others. In the spring, the company re-launched its Interlogix Security Pro program, a national channel partner program offering Interlogix dealers an array of resources and incentives designed to help them successfully grow their businesses.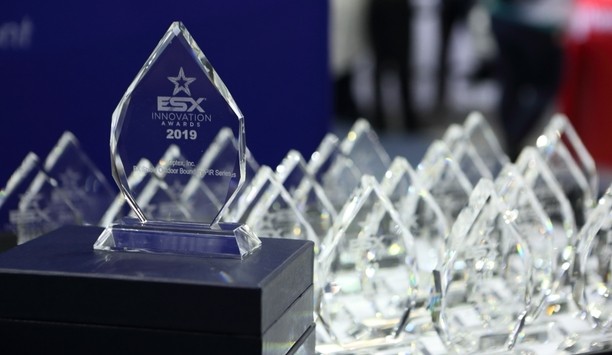 Winners of Electronic Security Expo 2019 Innovation Awards announced
The winning products and services of the 2019 Innovation Awards were revealed at ESX 2019 on June 4 in Indianapolis. Each year, the ESX Innovation Awards programme recognises outstanding products and services that drive the electronic security and life safety industry forward. This year's winners continue that legacy with novel innovations and improvements. To determine the best of the best, judges selected winners from a pool of applications from manufacturers and service providers serving the industry with innovative end-user offerings and tools that help dealers, integrators and monitoring professionals become more efficient and profitable. Category winners were as follows: Access control pdqSMART+, Grade 1 Cylindrical Lock by PDQ Industries Enterprise Access Control by Alarm.com OmniAssure Touch by Honeywell Commercial automation / control systems / networking TruProtect™ Integrated Security Solution by Interlogix Dealer services QuoteAnywhere G2.0 – Mobile Sales Quote & Sign Platform by WeSuite CSR Readiness PRO by CSR Privacy Solutions, Inc. Digital health / well-being systems Essence 3D Sense Fall Detector by Essence Smart Care Fire / life safety DynamixSmoke by Advanced Honeywell Home SiXCOMBO Two-Way Wireless Smoke/Heat and Carbon Monoxide Detector by Resideo Installation / service tools fireNspec by PnewSoft, LLC. System Surveyor by System Surveyor Intrusion systems BX Shield Outdoor Boundary PIR Series by Optex, Inc. IQ Panel 2 Plus by Qolsys 1122 Wireless (PIR) Motion Detector by DMP - Digital Monitoring Products BAT-Connect Communicator by Alula Mobile apps for consumers Honeywell Total Connect VISTA Partitions by Resideo Video Verification App by DICE Corporation Smart Signal by Alarm.com Monitoring station CHeKT Visual Verification Bridge by CHeKT Specialty products & services WattBox 150 IP Power Outlets with OvrC (1 controlled bank, 2 outlets) by SnapAV Video surveillance SecureCom Video NVR™ by DMP - Digital Monitoring Products Thermal-Optical DeepinView Turret Camera DS-2TD1217-3/V1 by Hikvision USA Umbo AICamera by Umbo Computer Vision DuraVisionDX0211 by EIZO Inc. Umbo Light by Umbo Computer Vision Next-gen products Judges from across the country were invited to provide their expert opinions The winners selected are recognised as next-gen products and services that offer significant opportunities for growth. Judges from across the country were invited to provide their expert opinions based on thorough criteria. This year's judges were: Rodger Reiswig, Johnson Controls (Florida); Grady Medcalf, Spectrum (Colorado); Michele Monheim, Amherst Alarm (Upstate New York); Steven E. Paley, Rapid Security Solutions (Florida) and Adam Thompson, Wired-Up Systems (Arizona). Criteria of judging Entrants to the Innovation Awards program were judged on: features and functions, innovation, end-user experience, ability to solve a problem, revenue growth potential, impact on company efficiencies and compliance with regulations. These metrics provided a rubric that determined the most innovative and exceptional products and services in the industry. Winners of the Innovation Awards were featured in the ESX Innovation Awards Showcase in Booth 615 during live expo hours.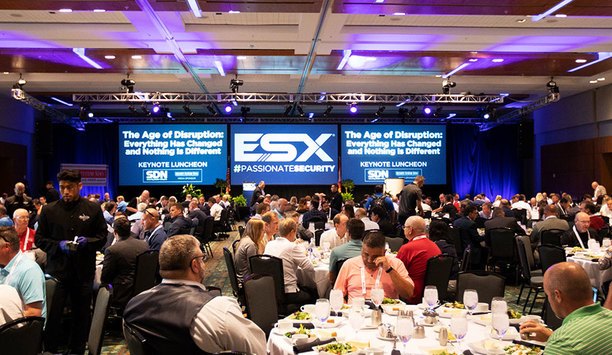 Raising the bar and exploring new strategies at ESX 2019 in Indianapolis
The Electronic Security Expo (ESX) will be held at the Indiana Convention Center, June 3-6, in Indianapolis. The show focusses exclusively on the electronic security and life safety industry, including companies that service the connected Internet of Things (IoT) space for homes and businesses. The ESX Main Stage will highlight inspirational presentations from motivational speakers, Dr. Rick Rigsby and Kevin Brown. In addition, there will be a founder of a drone security company and an Entrepreneur-in-Residence from Kleiner Perkins for OpenXchange, and a Secret Service agent for the Closing Keynote. Sharing best practices and trends In breakout sessions, colleagues and business thought leaders will share best practices, trends and opportunities that helped their own companies and careers, so that others might replicate their successes or minimise their failures. These sessions are aimed at propelling attendees to reimagine their business models and go-to-market strategies, says George De Marco, Chairman of ESX and Managing Partner for DECO Ventures LLC. Examples of breakout sessions include: CounterPoint Forum – "False Alarm Dispatches - A Real Threat or a Nuisance to the Industry?" "Top 3 Ways to Grow Your Video RMR" "5 Faster, Smarter Ways to Improve Cash Flow" "Artificial Intelligence Real Time Video Monitoring Solutions" Promoting security professionals' growth Our goal is to develop next-gen methods that deliver industry content and promote professional growth""Each year, we challenge ourselves to raise the bar of the educational sessions and main stage events," says De Marco. "One of the ways is introducing new faces and voices for the peer-developed and peer-driven educational sessions that offer best practices and identify trends, opportunities and challenges for industry professionals to consider today and in the future. Our goal is to develop next-gen methods that deliver industry content and promote professional growth as the industry pivots to the future." New entrants and disruptors are challenging traditional go-to-market strategies, causing traditional companies to rethink how they rise above the noise in a changing competitive landscape and handle new consumer buying behaviours, says De Marco. Exhibitors at ESX Exhibitors that support ESX include Interlogix (Diamond sponsor), Napco (Platinum sponsor), Alula and DMP (Gold sponsor), and ADI, Altronix, Bold Group, Essence, ICT, Quick Response, Resideo, Secura key, Security Central and WeSuite (Silver sponsors). ESX seeks to connect exhibitors with the influencers and decision-makers from companies that represent a cross section of dealers, integrators and monitoring companies in North America. The exhibit hall will be the focal point for exhibitors to showcase their latest technology in the city's impressive convention centre. The exhibit hall will be the focal point for exhibitors to showcase their latest technology in the city's convention centre "We recognise individuals and companies during the Opening Celebration that help propel the industry forward and at our VIP Event at the Indianapolis Motor Speedway," says De Marco. "During the day, there are meals around the Main Stage sessions which gather attendees around the table for casual conversation before the presentation begins." Indianapolis, home of the Indy 500, is a unique location that has a lot to offer the attendees of ESX. A special night at the Indianapolis Motor Speedway will invite a limited number of guests to share great food and drinks, to experience a trip around the track in an official pace car, and to 'kiss the bricks', a speedway tradition. Centrally located in the US, Indianapolis is a convenient convention destination for travel, whether flying or driving. Connecting with peers and colleagues Another benefit of the show is the cross-section of companies represented in the industry, whether large, medium or small There are also networking opportunities throughout the week. The Pub Crawl, an attendee favourite, is a night where long-time friends gather, and new friendships are made. "This is where the real conversations happen between peers and colleagues about real problems of running and growing a company, and solutions that can make a difference," says De Marco. Another benefit of the show is the cross-section of companies represented in the industry, whether large, medium or small players. This enables professionals to come together to connect with their peers and colleagues, allowing for deep discussions on how to grow their people, revenues and profits, including mentoring opportunities that encourage leadership development, says De Marco. The subject of finding qualified employees is top of mind for almost every industry today, especially the security industry. Sessions that address hiring and managing employees for industry professionals include "Hiring from Outside the Monitoring Industry: Surprising Resources for Great Operators" "Maximise New Employees: Why Onboarding is Critical to Their Success" "5 Tips for Effective Employee Performance Evaluations" Helping attendees to reinvent their business "Our focus is primarily on the attendee, helping them connect with suppliers, colleagues and opportunities that reimagine their businesses, so they can be stronger competitors," says De Marco. "If we can provide the right knowledge to inspire or transform the attendees to take meaningful action or implement change that helps them remain relevant, we believe we have succeeded." There will be an undercurrent of sadness at ESX this year because the industry recently suffered a loss. George Gunning, former CEO of USA Alarm Systems and one of the founding members of ESX, passed away in February. "We would be remiss if we didn't recognise his contributions and influence on the industry and ESX over the years," says De Marco. Another founding member of ESX who has passed away is John Murphy, formerly CEO of Vector Security.
Featured white papers
A blind spot in governance, risk and compliance
Download
H.265 High Efficiency Coding: Video compression for security applications
Download
How to overcome the storage challenges of adopting surveillance AI
Download