Texas RFID Access Control Readers
(2)
Browse Access Control Readers
Access control reader products updated recently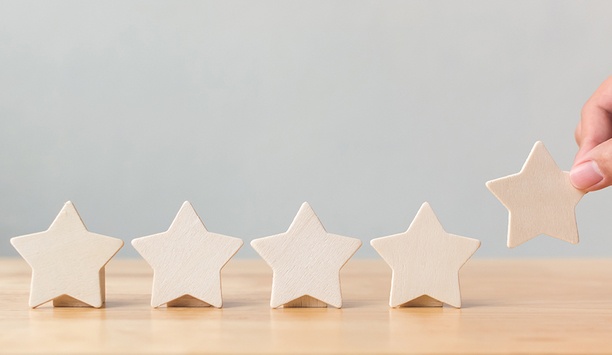 Making the shift from manufacturer to service provider
The jury is in: traditional security is out — and it's being replaced with service-based solutions. The bottom line is: if you're not embracing it, you'll soon be left behind. XaaS — the collective term referring to the delivery of anything as a service — includes all services made possible through the use of the cloud. Security-as-a-Service (SaaS), which encompasses any type of system from access control to video surveillance, has paved the way for users to gain significant functionality and scalability not previously experienced with more traditional methods. Complicated IT functions SaaS allows manufacturers to provide numerous benefits to their customers As such, there is a marked transition for manufacturers from simply designing and building products to providing a service rooted in a partner- and customer-centric focus. This change hasn't come easily. Some are still holding out and waiting for the "fad" to pass. However, the potential advantages for all parties involved far outweigh the perceived negative points. First and foremost, SaaS allows manufacturers to provide numerous benefits to their customers. An "as-a-service" model shifts the burden of data maintenance and infrastructure spending to an integrator/dealer partner or service provider. This relieves the end user of the expertise necessary to implement complicated IT functions to keep networked and on-premise solutions up-to-date. Traditional security systems Additionally, end users demand solid customer service. For some end users, traditional security systems are so similar in features and functionality that the key differentiator is the ability of the integrator or manufacturer to provide exceptional customer service and training. This is made possible through the service-based model, where customers appreciate a strong relationship with their integrator or manufacturer that provides them with additional knowledge and assistance when necessary. The cloud has proven to be highly functional, flexible, and convenient for organisations Everyone also wants convenience. In the consumer market, we invest in things like meals that are pre-measured, prepped, and ready to be cooked, or companies that auto-ship dog food to our door each month. This ease-of-use translates over to the B2B market, where time is money and systems that save valuable resources are highly regarded. The role of the cloud The cloud has proven to be a highly functional, flexible, and convenient method for organisations to leverage as part of their strategies to protect and modernise their facilities. And the service-based nature lends itself well; forward-thinking integrators and dealers can diversify their product arsenal while still capitalising on a recurring monthly revenue model (RMR). But then why has there been so much resistance to this change? Over the last 10 to 15 years, the cloud has gotten a bad rap for a myriad of reasons, including usability, management, and unreliability. However, that view of the cloud is changing for the positive as the technology becomes more advanced and innovators learn more about what it means to design a product or service with security at its core. "As-a-service" platform For example, one of the biggest misconceptions that plagues the cloud is the idea that it is not secure. However, the security of public cloud service providers is integral to their success because their business depends on it. Developing an ongoing and trustworthy relationship with customers can only be made possible through the assurance that their services are safe and the customer's data is protected. As such, they've embraced the service-based model that is, at its core, the future of the business world as we know it. There isn't a person, manufacturer, or integrator partner out there today who isn't somehow touched or influenced by an "as-a-service" platform. And it's about time the service-based model that leverages the public cloud reaches the masses.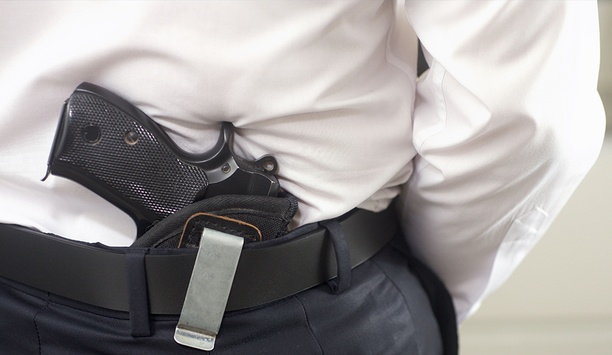 A secured entrance is the first defence against an active shooter
The statistics are staggering. The death tolls are rising. And those who now fear environments that were once thought to be safe zones like school campuses, factories, commercial businesses and government facilities, find themselves having to add the routine of active-shooter drills into their traditional fire drill protocols. The latest active shooter statistics released by the FBI earlier this year in their annual active-shooter report designated 27 events as active shooter incidents in 2018. The report reveals that 16 of the 27 incidents occurred in areas of commerce, seven incidents occurred in business environments, and five incidents occurred in education environments. Deadly active-shooter events Six of the 12 deadliest shootings in the country have taken place in the past five years Six of the 12 deadliest shootings in the country have taken place in the past five years, including Sutherland Springs church, Marjory Stoneman Douglas High School, the San Bernardino regional center, the Walmart in El Paso and the Tree of Life Synagogue in Pittsburgh, which have all occurred since 2015. Although these incidents occurred in facilities with designated entry points common to churches, schools and businesses, the two most deadly active-shooter events since 2015 were the Route 91 Harvest music festival shooting in Las Vegas that left 58 dead and the Pulse nightclub killings in Orlando where 49 perished. As Christopher Combs, special agent in charge of the FBI field office in San Antonio, Texas, said during a news conference following the August 31 mass shooting in Odessa, Texas that claimed seven lives: "We are now at almost every two weeks seeing an active shooter in this country." Active shooter incidents Between December 2000 and December 2018, the FBI's distribution of active shooter incidents by location looks like this: Businesses Open to Pedestrian Traffic (74) Businesses Closed to Pedestrian Traffic (43) K-12 Schools (39) Institutions of Higher Learning (16) Non-Military Government Properties (28) Military Properties—Restricted (5) Healthcare Facilities (11) Houses of Worship (10) Private Properties (12) Malls (6) What the majority of these venues have in common is they all have a front entrance or chokepoint for anyone entering the facilities, which is why any active-shooter plan must include a strategy to secure that entry point. Situational awareness in perimeter and door security Preventing people with the wrong intentions from entering the space is the goal" According to Paul Franco, an A&E with more than 28 years of experience as a consultant and systems integrator focusing on schools, healthcare and large public and private facilities, that while active shooter incidents continue to rise, the residual effect has been an increase in situational awareness in perimeter and door security. "Certainly, protecting people and assets is the number one goal of all our clients. There are multiple considerations in facilities like K-12 and Healthcare. Preventing people with the wrong intentions from entering the space is the goal. But a critical consideration to emphasise to your client is getting that person out of your facility and not creating a more dangerous situation by locking the person in your facility," says Franco. High-security turnstiles "Schools today are creating a space for vetting visitors prior to allowing access into the main facility. Using technology properly like high-security turnstiles offer great benefits in existing schools where space constraints and renovation costs can be impractical." What steps should they be taken when recommending the proper door security to ensure the building is safe As a consultant/integrator, when discussions are had with a client that has a facility in a public space like a corporate building, government centre or industrial facility, what steps should they be taken when recommending the proper door security to ensure the building is safe and can protect its people and assets? For Frank Pisciotta, President and CEO of Business Protection Specialists, Inc. in Raleigh, North Carolina, a fundamental element of his security strategy is making appropriate recommendations that are broad-based and proactive. Properly identifying the adversaries "As a consultant, my recommendations must include properly identifying the adversaries who may show up at a client's door, the likelihood of that event occurring, the consequences of that event occurring, determining if there are tripwires that can be set so an organisation can move their line of defence away from the door, educating employees to report potential threats and creating real-time actionable plans to respond to threats. A more reactionary posture might include such thing as target hardening such as ballistic resistant materials at entry access points to a facility," Pisciotta says. Veteran consultant David Aggleton of Aggleton & Associates of Mission Viejo, California recommends that clients compartmentalise their higher security areas for limited access by adding multiple credential controls (card + keypad + biometric), along with 'positive' access systems that inhibit tailgating/piggybacking such as secure turnstiles, revolving door and mantrap if your entrances and security needs meet the required space and access throughput rates. Integrated solution of electronic access control Defining a single point of entry in some public facilities is becoming the new standard of care according to many A&Es and security consultants, especially in a school environment. This approach allows a concerted effort when it comes to staffing, visitor monitoring and an integrated technology solution. The bottom line remains: most buildings are vulnerable to a security breach A proactive stance to securing a door entryway will use an integrated solution of electronic access control, turnstiles, revolving doors and mantraps that can substantially improve a facility's security profile. The bottom line remains: most buildings are vulnerable to a security breach, so it's not a matter of if there will be a next active shooter tragedy, it's only a matter of where. Enhancing access control assurance "There is no easy answer to this question," says Pisciotta referring to how a secured entrance can deter an active shooter. "There have been at least two high-profile incidents of adversaries shooting their way into a facility through access control barriers. So, if the threat so dictates, a ballistic resistant might be required." He concludes: "There is obviously no question that turnstiles, revolving doors and man traps enhance access control assurance. Electronic access control is easy to integrate with these devices and providing that credentials are secure, approval processes are in place, change management is properly managed and the appropriate auditing measures in place, access control objectives can be met."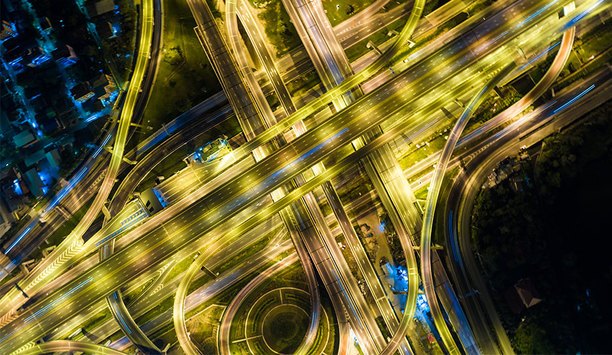 How is 'connected world' defining the future of security
There's a lot of hype around the term 'digital transformation.' For some, it's the integration of digital technology into everyday tasks. For others, it's the incorporation of innovative processes aimed at making business optimisation easier. In most cases, digital transformation will fundamentally change how an organisation operates and delivers value to its customers. And within the security realm, the age of digital transformation is most certainly upon us. Technology is already a part of our day-to-day lives, with smart devices in our homes and the ability to perform tasks at our fingertips now a reality. No longer are the cloud, Internet of Things (IoT) and smart cities foreign and distant concepts full of intrigue and promise. Enhancing business operations We're increasingly seeing devices become smarter and better able to communicate with each other These elements are increasingly incorporated into security solutions with each passing day, allowing enterprises the chance to experience countless benefits when it comes to enhancing both safety and business operations. The term 'connected world' is a derivative of the digital transformation, signifying the increasing reliance that we have on connectivity, smart devices and data-driven decision-making. As we become more familiar with the advantages, flaws, expectations and best practices surrounding the connected world, we can predict what issues may arise and where the market is heading. We're increasingly seeing devices become smarter and better able to communicate with each other through the IoT to achieve both simple goals and arduous tasks. Within our homes, we're able to control a myriad of devices with commands ('Hey Google...' or 'Alexa...'), as well as recall data directly from our mobile devices, such as receiving alerts when someone rings our doorbell, there's movement in our front yard or when a door has been unlocked. Analytics-driven solutions The focus is now shifting to the business impacts of connectivity between physical devices and infrastructures, and digital computing and analytics-driven solutions. Within physical security, connected devices can encompass a variety of sensors gathering massive amounts of data in a given timeframe: video surveillance cameras, access control readers, fire and intrusion alarms, perimeter detection and more.As the data from each of these sensors is collected and analysed through a central platform, the idea of a connected world comes to fruition, bringing situational awareness to a new level and fostering a sense of proactivity to identifying emerging threats. The connected world, however, is not without its challenges, which means that certain considerations must be made in an effort to protect data, enhance structured networking and apply protective protocols to developing technology. Physical security systems We can expect to see the conversations regarding data privacy and security increase as well As the use of connected devices and big data continue to grow, we can expect to see the conversations regarding data privacy and security increase as well. Connectivity between devices can open up the risk of cyber vulnerabilities, but designing safeguards as technology advances will lessen these risks. The key goal is to ensure that the data organisations are using for enhancement and improvements is comprehensively protected from unauthorised access. Manufacturers and integrators must be mindful of their products' capabilities and make it easy for end users to adhere to data sharing and privacy regulations. These regulations, which greatly affect physical security systems and the way they're managed, are being implemented worldwide, such as the European Union's General Data Protection Regulation (GDPR). In the United States, California, Vermont and South Carolina have followed suit, and it can be expected that more countries and U.S. states develop similar guidelines in the future. Technology is already a part of our day-to-day lives, with smart devices in our homes and the ability to perform tasks at our fingertips now a reality Automatic security updates Mitigating the concerns of the 'connected world' extends beyond just data privacy. IoT technology is accelerating at such a pace that it can potentially create detrimental problems for which many organisations may be ill-prepared - or may not even be able to comprehend. The opportunities presented by an influx of data and the IoT, and applying these technologies to markets such as smart cities, can solve security and operational problems, but this requires staying proactive when it comes to threats and practicing the proper protection protocols. As manufacturers develop devices that will be connected on the network, integrating standard, built-in protections becomes paramount. This can take the form of continuous vulnerability testing and regular, automatic security updates. Protocols are now being developed that are designed to ensure everything is encrypted, all communications are monitored and multiple types of attacks are considered for defensive purposes to provide the best security possible. IoT-connected devices Hackers wishing to do harm will stop at nothing to break into IoT-connected devices Built-in protection mechanisms send these kinds of systems into protection mode once they are attacked by an outside source. Another way for manufacturers to deliver solutions that are protected from outside threats is through constant and consistent testing of the devices long after they are introduced to the market. Hackers wishing to do harm will stop at nothing to break into IoT-connected devices, taking every avenue to discover vulnerabilities. But a manufacturer that spends valuable resources to continue testing and retesting products will be able to identify any issues and correct them through regular software updates and fixes. 'IoT' has become a common term in our vocabularies and since it's more widely understood at this point and time, it's exciting to think about the possibilities of this revolutionary concept. Providing critical insights The number of active IoT devices is expected to grow to 22 billion by 2025 — a number that is almost incomprehensible. The rise of 5G networks, artificial intelligence (AI) and self-driving cars can be seen on the horizon of the IoT. As more of these devices are developed and security protocols are developed at a similar pace, connected devices stand to benefit a variety of industries, such as smart cities. Smart cities rely on data communicated via the IoT to enhance processes and create streamlined approaches Smart cities rely on data communicated via the IoT to enhance processes and create streamlined approaches to ensuring a city is well-run and safe. For example, think of cameras situated at a busy intersection. Cameras at these locations have a variety of uses, such as investigative purposes in the event of an accident or for issuing red-light tickets to motorists. But there are so many other possible purposes for this connected device, including providing critical insights about intersection usage and traffic congestion. These insights can then be used to adjust stoplights during busy travel times or give cities valuable data that can drive infrastructure improvements. Physical security market The impact of connected devices on cities doesn't stop at traffic improvement. The possibilities are endless; by leveraging rich, real-time information, cities can improve efficiencies across services such as transportation, water management and healthcare. However, stringent protections are needed to harden security around the networks transmitting this kind of information in an effort to mitigate the dangers of hacking and allow this technology to continuously be improved. Whether you believe we're in the midst of a digital transformation or have already completed it, one thing is certain: businesses must begin thinking in these connectivity-driven terms sooner rather than later so they aren't left behind. Leveraging smart, connected devices can catapult organisations into a new level of situational awareness, but adopting protections and remaining vigilant continues to be a stalwart of technological innovation within the physical security market and into the connected world.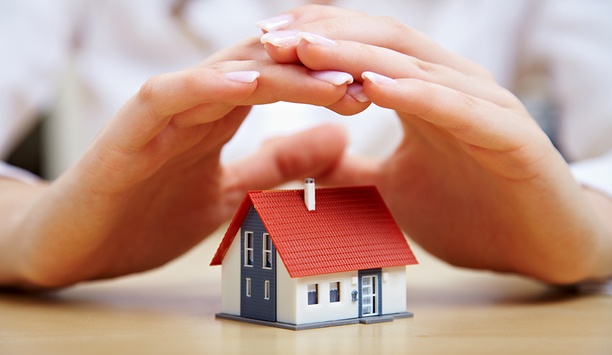 Radar technology provides an alternative for smart home security
In the state of the residential security market today, we see many who are offering home security packages that rely on numerous sensors and multiple devices to provide a comprehensive coverage of the home and provide peace of mind. Each individual sensor or device within the package provides a specific functionality, and the user finds himself burdened by an overwhelming amount of sensors and devices. This overload is intensified by the penetration of additional IoT and smart devices into the home, such as pet-cams or smart speakers that add to the burden of installation and maintenance. In addition, we are witnessing the rise in popularity of DIY security devices, indicating that users are looking for models and technologies that provide both contract flexibility and simplicity of use. The past years have seen major advancements in radar technology, which have brought the formerly military technology into the consumer space. Radars provide interesting prospects for home security and smart homes due to several inherent characteristics which give it an advantage over existing technologies. The resolution of an advanced radar sensor enables not only presence detection, but also provides advanced features for security, automation and well-being Advanced security and automation features Of primary importance, a consumer designed radar sensor provides the user with full privacy, but the use of radar is also beneficial because it is indifferent to environmental, temperature and lighting conditions. In addition, radar signals (at certain frequencies) are capable of penetrating through almost any type of material, enabling concealed installation, robust monitoring in cluttered spaces and even the coverage of several separate rooms with only one device. In terms of capabilities, simple time of flight 2-antenna radar sensors, which have been around for a while, do not provide much additional value in comparison to existing solutions and are not necessarily competitive in terms of pricing. However, the new generation of radar sensors are also opening up new capabilities previously achieved with optics only. Today, the resolution of an advanced radar sensor is high enough to enable not only presence detection, but also to provide advanced features for security, automation and well-being, all in one. Imagine for example, that the security sensor installed in your elderly parent's home could also detect a fall having occurred, monitor the breathing of a baby or even leaks in your wall. Due to the unique field of view that radar provides as well as the multi-functional potential, this technology will be the key to the awaited convergence of smart home functionalities and minimisation of home devices. The security sensor installed in your elderly parent's home could also detect a fall having occurred Secret of the consumer radar A radar sensor's accuracy and its ability to support wide functionality and applications is determined initially by its resolution, which is based on two key factors: bandwidth and number of channels. The wider the bandwidth and the more channels the radar supports, the more accurate the data received. Imagine the difference between a 1990s television model and a 4K 2018 television model - As the resolution is ever improving, the sharper and more detailed is the image. When looking at the short-range radar sensor market, prominent companies such as Texas Instruments and NXP are offering radar-on-chip solutions supporting 2\3 transmitters (Tx) and 3\4 receivers (Rx), mainly utilising frequency bands of 77-81GHz, as they target mostly automotive and autonomous driving applications. Another company that develops such radar-on-chip solution is Vayyar Imaging, an Israeli start-up, founded in 2011, that developed a radar sensor for 3D imaging. Vayyar Imaging directly targets the smart home and security markets with its radar-on-chip, developing modules and products for intruder detection, automation and elderly care (fall detection). Providing not only chips, but complete systems, the new model makes radar technology highly available and accessible. The radar-on-chip technology opens the door to installation of security and well-being devices in locations where privacy or environmental conditions pose an issue Radar-on-chip solution The radar-on-chip solution supports 72 full transceivers, an integrated DSP and radar bands between 3-81GHz. The resolution provided by this type of specification is high enough to provide subtle information about people's real time location posture (lying down\falling\sitting\walking), and breathing, and enables to classify pets from humans, but it is low enough as to not compromise privacy. This type of technology opens the door to installation of security and well-being devices in locations where privacy or environmental conditions pose an issue, such as in bathrooms or heavily lit environments. Moreover, utilisation of this technology allows to dramatically minimise the numbers of sensors installed in the home, as it provides full home coverage with just one or two sensors and enables using the same HW to support additional capabilities such as breath monitoring, fall detection and highly accurate automation. Using AI and machine learning, the data derived by these sensors can be leveraged to provide smarter, verified alerts on the one hand and whole new insights on the on the other. The sensor can be tuned to learn the location of the house entrances or boundaries, where the inhabitants are expected to be at night, or where they should be expected to enter from into the home, adding new logics to the traditional yes\no decision making. Home security is widely regarded as a necessity, provides peace of mind to people and is integral to people's day to day lives Additional smart home services Among the evolving home technology verticals, security is by far the most relevant and integral to people's day to day lives. Home security is widely regarded as a necessity and provides peace of mind to people. Being a legacy industry with many well-known and well-trusted brands, security players are well positioned to introduce new technology into the home and have the ability and credibility to expand their offerings to additional smart home services by utilising existing infrastructure and channels. With technology giants entering the security arena through the smart home door the DIY security solution market expected to explode with a CAGR of 22.4% (according to a report by Persistence Market Research). Now that new pricing and service models offer minimal commitment, traditional security players will need to step up. Security companies will need to explore new technologies and expand their offering if they intend to stay relevant and competitive in a market trending on functionality converge and minimisation of maintenance and installation costs.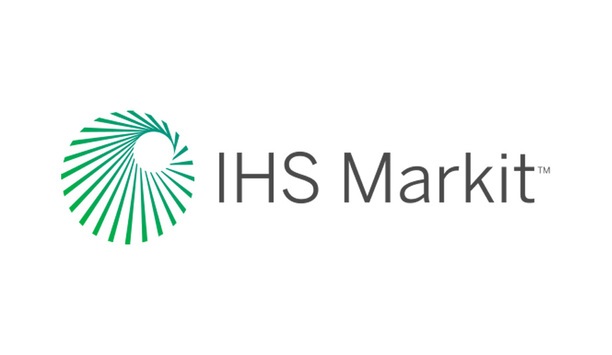 IHS: Worldwide industrial semiconductor revenues grew by 18 percent in 2014
Worldwide industrial semiconductor revenues grew by 18 percent year over year in 2014, according to IHS Inc., the leading global source of critical information and insight. Global industrial semiconductor revenue in 2014 totaled $40.4 billion, up from $34.3 billion in 2013. The year-over-year increase follows solid growth of 13 percent in 2013, a decline of 3 percent in 2012 and 12 percent growth in 2011. The strong performance achieved in 2014 represents the highest annual growth rate, since the 36 percent boom in 2010. "Gradual acceleration in the global economy, led by the United States and China, continued to lift industrial equipment demand," said Robbie Galoso, principal analyst, IHS Technology. "Broad-based growth in industrial electronics gained momentum in the semiconductor industry, especially in products used for factory automation control, commercial avionics, LED lighting, digital internet-protocol cameras, climate control, renewable energy, traction, wireless application-specific testers and oil and gas exploration equipment." Moderate growth expected this year Based on the latest information from the IHS Industrial Semiconductors service, the industrial electronics category is expected to continue its strong momentum, as the top application-revenue driver in the semiconductor industry, through 2019. Industrial semiconductor revenue growth is expected to increase 7 percent in 2015, with continued growth forecast for many segments; however, more moderate growth is expected this year, due mainly to slowed growth in memory, logic and analog products used in building and home control, military and civil aerospace, and test and measurement. With improving financial results in the long term, the industrial semiconductor market is expected to be on track to reach 6 percent compound annual growth rate (CAGR) between 2014 and 2019. 2014 top 10 company ranking variations Texas Instruments maintained its strong position as the largest industrial semiconductor supplier in the world, followed by STMicroelectronics and Infineon Technologies. Both Micron Technology and ON Semiconductor both made their way into the top-10 industrial semiconductor supplier ranking list in 2014. "Micron jumped into the top 10 last year, due to the success of their product-longevity program, which reinforced their commitment to the industrial market", said Robbie Galoso, principal analyst, IHS Technology "Micron jumped into the top 10 last year, due to the success of their product-longevity program, which reinforced their commitment to the industrial market and leveraged the company's 2013 acquisition of Elpida Memory," Galoso said. "Micron's product longevity program continued to grow quickly in 2014, which helped the company become the undisputed global industrial memory chip supplier." The other big mover among the top 10, On Semiconductor, was boosted by its acquisition of Aptina, a leading complementary metal-oxide semiconductor (CMOS) image sensor supplier in the industrial market, which moved the merged company into tenth position in the rankings. Because both Micron and ON Semiconductor made their way into the top 10 rankings, both Maxim Integrated Products and Cree were displaced. Strategic acquisitions to play major role "Strategic acquisitions will continue to play a major role in shaping the overall semiconductor market rankings in key industrial semiconductor segments," Galoso said. "Infineon and NXP will soon upgrade their positions among the top semiconductor suppliers in 2015, due to their acquisitions of International Rectifier and Freescale Semiconductor respectively." The combined industrial semiconductor revenues for NXP and Freescale last year would amount to $1.3 billion. A joint NXP Freescale would be ranked in sixth place, behind Analog Devices; NXP was previously ranked 16th while Freescale was ranked 17th. The combined company will catapult into the top 10 for major industrial applications, and impressive share gains will be realised -- especially in manufacturing and process automation, military and civil aerospace, power and energy and medical electronics. On the other hand, the combined Infineon International Rectifier would generate $2.3 billion in industrial semiconductor revenues, which would catapult the merged company into second place in last year's rankings. Among the top 10 semiconductor suppliers, nine companies achieved growth in 2014 and seven of those companies posted double-digit growth. Out of the top 10 companies, only one, Renesas Electronics, suffered a decline, as the Japanese semiconductor market and suppliers continued to struggle. Industrial semiconductor market revenues on the upswing Among the top 10 semiconductor suppliers, nine companies achieved growth in 2014 and seven of those companies posted double-digit growth Optical Semiconductor delivered the strongest performance, thanks to the continued strength of the LED market. The highest semiconductor device absolute revenue growth from 2014 to 2019 will come from LEDs, which is expected to grow from $6.3 billion to $12.6 billion—stemming from the global general lighting LED lighting boom, with most countries banning incandescent bulbs in 2014. Discrete power transistors, thyristors, rectifier and power diodes are expected to grow from $6 billion to $7.3 billion, due to the policy shift toward energy efficiency. Microcontrollers (MCUs) are also expected to experience robust growth in the long-term, growing from $4.3 billion to $5.8 billion, because of advances in power efficiency and integration features. Out of more than 27 semiconductor segments, 26 achieved increased year-over-year growth in 2014. All 7 major semiconductor components grew last year, led by optical, analog integrated circuits (ICs), logic ICs, discretes, micro component ICs, memory ICs, and sensors and actuators. Both analog ICs and logic application-specific ICs achieved the strongest turnaround in growth, moving from relatively flat growth in 2013 to over 20 percent growth last year.

Composec 2013 attracts 40 key component suppliers from around the world
Many big brands of IC design and key components are on board at Composec 2013 Composec, a sub-show of Secutech, Asia's top 1 security expo, is the world's only platform to present cutting-edge technologies and key components in security. Entering into the 5th year, more than 40 key component suppliers from around the world will exhibit over 100 booths, at the Taipei Nangang Exhibition Center in Taiwan from 24 – 26 April 2013. The show is a perfect security solution portal for R&D, CEO and engineers to comprehend complete security supplier chain from concept planning, design, manufacturing to technical supports. Also, professionals can get the details such as cost, quality and performance of key components before making final decisions for their product design solutions. Many big brands of IC design and key components are on board at Composec 2013 including Apacer, Adata, Toshiba, Microsoft, Intersil, Western Digital, Seagate, Texas Instruments, Grain Media, ITE, Semtech...etc. Furthermore, China's top IC design company, Hisilicon exhibits their new design solution with a 81-sqm display at Composec 2013. Visitor pre-registration is open now for international buyers. Representing the show organiser, Mr Parson Lee, Managing Director of Messe Frankfurt New Era Business Media Ltd said that this year, we are delighted to announce buyers can not only register through our official website but also through our first-launched mobile app. Along with the mobile trends, Secutech is eager to provide more visitor-friendly services to industrials such as in time exhibitor news, show updates, transportation guide and hotel booking services. Fringe conference to explore HD surveillance solutions Due to growing awareness of HD-SDI, topics of Composec conference 2013 will be focused on HD surveillance solutions. Due to growing awareness of HD-SDI, topics of Composec conference 2013 will be focused on HD surveillance solutions. Held in the first two days of the show, 3 tracks will be explored in the conference including IP surveillance designing solutions & cloud computing, over 100-meter transmission of HD SDI and value-added components for better security product designs. Representatives of leading component suppliers will be gathered here to present their latest technology, launch new products and communicate with R&D people. Big brands such as Microsoft, Toshiba, Seagate, WD, Stretch, Sony, ITE and etc. are ready to share the innovative technology onsite. Composec will be held concurrently with Secutech, international expo for electronic security; the Fire & Safety, Taiwan's only fire and industrial safety industry for local needs; as well as the Info Security, an information security event for IT devices and software suppliers. More than 560 original security manufacturers are expected to assemble under 1 roof to network with worldwide buyers. More event highlights such as the Global Digital Surveillance Forum (GDSF), the Secutech Award, and an HD SDI demonstration will assist buyers to choose a high-end surveillance product.
Featured white papers
A blind spot in governance, risk and compliance
Download
H.265 High Efficiency Coding: Video compression for security applications
Download
How to overcome the storage challenges of adopting surveillance AI
Download