Texas RFID Access Control Readers
(2)
Browse Access Control Readers
Access control reader products updated recently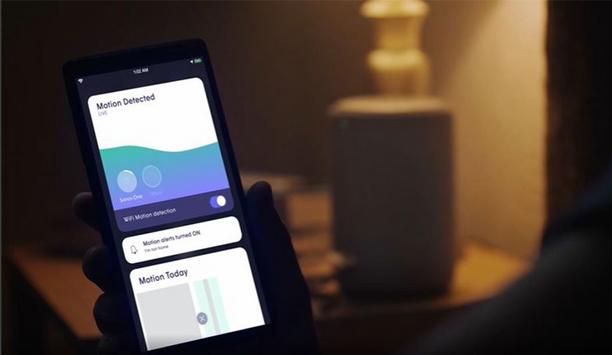 Wireless technology is transforming motion detection
Motion detection is a key feature of security systems in residential and commercial environments. Until recently, systems have relied heavily on closed circuit television (CCTV) and passive infrared (PIR) sensors, which both require significant investment and infrastructure to install and monitor. Developments in wireless technology are increasing home security possibilities. Few years ago, these developments led Cognitive Systems to discover that the wireless signals surrounding oneself can be used to detect motion. Known in the wireless industry as WiFi sensing, this technology brings many benefits that other motion detection solutions have not been able to provide. The working of WiFi sensing At Cognitive Systems, the company has used WiFi sensing technology to develop a motion detection solution called WiFi Motion™, which measures and interprets disruptions in RF signals transmitted between WiFi devices. When movement occurs in a space, ripples in the wireless signals are created. WiFi Motion interprets these ripples and determines if an action, such as sending a notification, is needed. Enabling this functionality in a space is incredibly simple. With a software upgrade to only one's WiFi access point (or mesh router), motion sensing capabilities are layered into one's WiFi network. Existing connected WiFi devices then become motion detectors without detracting from their original functions or slowing down the network. Using artificial intelligence (AI), WiFi Motion establishes a benchmark of the motionless environment and learns movement patterns over time, which could be used to predict trends. This allows unusual movement patterns to be detected with greater accuracy while decreasing the potential for costly false alerts. WiFi Motion requires no line-of-sight or installation WiFi sensing and other home monitoring solutions All of these capabilities are made possible by WiFi sensing and together create a motion detection system that provides unparalleled accuracy, coverage, privacy and affordability compared to other solutions on the market. PIR integration is far more complex and imposes electronic and physical design restrictions compared to WiFi sensing. In terms of placement, PIR systems are difficult to install, requiring line-of-sight and a device in every room for localisation. WiFi Motion requires no line-of-sight or installation and is also a scalable solution compared to PIR. Much like cameras, PIRs can only cover so much space, but WiFi Motion can cover the entire home and even detect motion in the dark and through walls, without adding additional devices to the home. WiFi Motion detects less distinguishing context than cameras and microphones, but more context than regular PIR sensors for the perfect balance of privacy and highly accurate motion detection. Privacy solution While cameras have been the security solution for years, WiFi Motion offers a more affordable solution that can rival the privacy and coverage capabilities of even the most high-end cameras. With such a wide coverage area, one might think that WiFi sensing infringes on privacy, but actually, the opposite is true. With WiFi Motion, the contextual information collected cannot be used to identify a specific individual, unlike cameras which can clearly identify a person's face or microphones, which can identify a person's voice. It is different from other smart home security options that use cameras and microphones because it only senses motion using WiFi signals - it doesn't "see" or "listen" like a camera or microphone would. This provides opportunities for added security in spaces where privacy might be a concern and installing a camera may not be a comfortable solution, such as bathrooms and bedrooms. The data collected is also anonymised and highly encrypted according to stringent industry privacy standards. Existing connected WiFi devices then become motion detectors Additional WiFi sensing applications Since WiFi sensing technology requires no additional hardware or subscription fees, it is much more affordable than other motion detection solutions. It can be used as a standalone solution, or it can be easily layered into more complex systems. This ease of integration, scalability and relatively low cost brings a lot of potential for various applications. Motion detection can trigger other smart devices in the network to turn lights on or off In eldercare, for example, WiFi sensing can be used to help seniors live comfortably in their homes for as long as possible. With the increasing aging population and high costs associated with care homes, the market for this application is considerable. Caregivers can use an app to monitor movement in their loved one's home and be alerted about unusual movement patterns that could indicate a concern. For smart homes and other environments that have a network of smart devices, the artificial intelligence (AI) component of the technology allows for improvements to automated features. Motion detection can trigger other smart devices in the network to turn lights on or off or make adjustments to the temperature in a room. Security for the commercial sector For office buildings and other commercial properties, it is easy to see how all of these features could be scaled up to offer a highly accurate and cost-effective motion sensing and smart device automation solution. Cognitive Systems is closely involved with the development of WiFi sensing technology, working with various industry groups to establish standards and help it reach its full potential. WiFi Motion is merely the tip of the iceberg in terms of motion sensing possibilities, but its applications in the world of security are undeniably compelling. It is an exciting time for the wireless industry, as one works with stakeholders in the security space to explore everything this technology can do.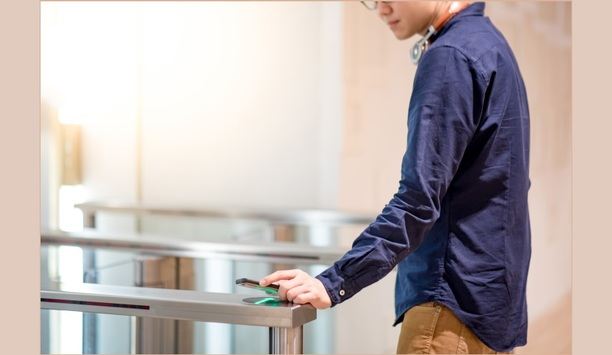 The growth of the mobile access card market in 2020
The emergence of smartphones using iOS and Android is rapidly changing the landscape of the IT industry around the world. Several industries, such as digital cameras, car navigation, MP3, and PNP, have been replaced by equivalent or even better performance using smartphones. Smartphones provide increasing portability by integrating the functions of various devices into a single unit which allows them to connect to platforms with network-based services and offer new services and conveniences that have never been experienced before. These changes have expanded into the access control market. Although not yet widespread, 'Mobile access cards' is one of the terminologies that everyone has been talking about. RF cards used for access security are being integrated into smartphones just as digital cameras and MP3s were in the past. While people might forget their access cards at home in the morning, they seldom forget their smartphones. Using smartphones for access control increases entry access reliability and convenience. Mobile/smartphone access control A key aspect of mobile credential is that it makes it possible to issue or reclaim cards without face-to-face interaction As in other markets, the combination of smartphones and access cards is creating a new value that goes beyond the simple convenience of integration enhancing the ability to prevent unauthorized authentication and entrance. People sometimes lend their access cards to others, but it is far less likely they might lend their smartphone with all their financial information and personal information – to another person. This overcomes an important fundamental weakness of RF cards. Another valuable aspect of mobile credential is that it makes it possible to issue or reclaim cards without face-to-face interaction. Under existing access security systems, cards must be issued in person. Since card issuance implies access rights, the recipient's identification must be confirmed first before enabling the card and once the card has been issued, it cannot be retracted without another separate face-to-face interaction. Mobile access cards In contrast, mobile access cards are designed to transfer authority safely to the user's smartphone based on TLS. In this way, credentials can be safely managed with authenticated users without face-to-face interaction. Mobile cards can be used not only at the sites with a large number of visitors or when managing access for an unspecified number of visitors, but also at the places like shared offices, kitchens and gyms, currently used as smart access control systems in shared economy markets. The market share of mobile access cards today is low even though the capability can offer real benefits to users and markets. While the access control market itself is slow-moving, there are also practical problems that limit the adoption of new technologies like mobile access cards. Use of Bluetooth Low Energy technology While NFC could be an important technology for mobile credential that is available today on virtually all smartphones, differences in implementation and data handling processes from various vendors prevents universal deployment of a single solution to all devices currently on the market. Accordingly, Bluetooth Low Energy (BLE) has been considered as an alternative to NFC. Bluetooth is a technology that has been applied to smartphones for a long time, and its usage and interface are unified, so there are no compatibility problems. However, speed becomes the main problem. The authentication speed of BLE mobile access card products provided by major companies is slower than that of existing cards. Enhancing credential authentication speed Authentication speed is being continuously improved using BLE's GAP layer and GATT layers The second problem is that mobile access cards must be accompanied by a supply of compatible card readers. In order to use mobile access cards, readers need to be updated but this is not a simple task in the access control market. For 13.56 MHz smart cards (which were designed to replace 125 kHz cards), it has taken 20 years since the standard was established but only about half of all 25 kHz cards have been replaced so far. Legacy compatibility and the need for equivalent performance, even with additional benefits, will drive adoption timing for the Access Control market. While BLE technology helps resolve the compatibility problem of mobile access cards, it can identify some breakthroughs that can solve the speed problem. Authentication speed is being continuously improved using BLE's GAP layer and GATT layers, and new products with these improvements are now released in the market. Making use of key improvements allows Suprema's mobile access card to exhibit an authentication speed of less than 0.5 seconds providing equivalent performance to that of card-based authentication. AirFob Patch MOCA System's AirFob Patch addresses the need for technological improvements in the access control market in a direct, cost effective, and reliable way – by offering the ability to add high-performance BLE to existing card readers – enabling them to read BLE smartphone data by applying a small adhesive patch approximately the size of a coin. This innovative breakthrough applies energy harvesting technology, generating energy from the RF field emitted by the existing RF reader – then converting the data received via BLE back into RF – and delivering it to the reader. By adding the ability to use BLE on virtually any existing RF card reading device, MOCA allows greater ability for partners and end users to deploy a technologically-stable, high performance access control mobile credential solution to their employees, using devices they already own and are familiar with. Adding MOCA AirFob Patch eliminates the need to buy and install updated readers simply to take advantage of mobile credential, lowering costs and risks, and increasing employee confidence and convenience. Growth forecast of mobile access card market in 2020 In 2020, forecasts show that the mobile access card market will grow far more rapidly Several companies have entered the mobile access card market, but they have not set up a meaningful product solution stream until 2019. In 2020, forecasts show that the mobile access card market will grow far more rapidly. Reviewing new entries into the market allows identification of the latest products that provide improving solutions to compatibility and speed problems. MOCA AirFob Patch addresses development plans in process today that overcome the legacy installed base of card readers – allowing rapid creation of an environment that can make immediate use of BLE mobile access cards. Integrated mobile digital ID With proven usability and within suitable environments, mobile access cards will also begin to make inroads into other markets, not just the access control market. In the sharing economy market, which seeks access management without face-to-face interaction, the integrated mobile digital ID led by the 'DID Alliance' will serve as a technical tool that can be used in access authentication – forging increasing links between the access control and digital ID markets.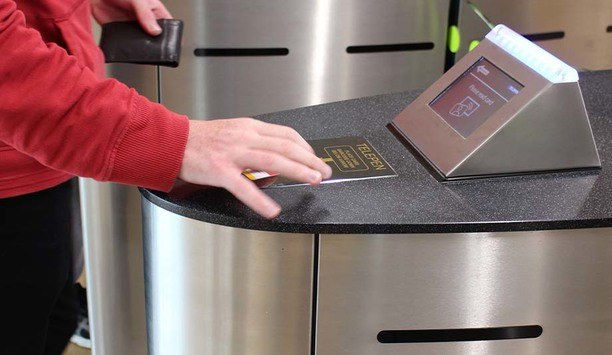 Entrance control vs access control: similarities and differences
Entrance control and access control - of the physical kind - are common terms in the security industry which are often used interchangeably, but should they be? Having worked both sides of the fence, with previous roles at TDSi and HID and now the Major Accounts and Marketing Manager at Integrated Design Limited, Tony Smith highlights the subtle but important differences between these two terms and the systems they refer to, outlining how they should work together to achieve optimal security. Access control is a system which provides discriminating authentication Access control provides a discriminating authentication process and comprises the software or hardware that defines the criteria for acceptance or denial Used to describe a system which performs identification of users and authentication of their credentials (deciding whether or not the bearer of those credentials is permitted admission) access control is an incredibly broad term. Access control provides a discriminating authentication process and comprises the software or hardware that defines the criteria for acceptance or denial of an individual to a restricted area. Entrance control – such as security turnstiles - takes the output of that validation and has the capability to see whether that criteria is being adhered to, either granting or denying access as appropriate. Entrance control is the hardware responsible for keeping people honest If access control verifies authorised personnel using their credentials – their face, fingerprints, PIN number, fob, key card etc – and decides whether or not they are permitted access, entrance control is the hardware which enforces that decision by making users present their credentials in the correct way, either opening to allow pedestrian access or remaining closed to bar entry and potentially raising an alarm. For example, a card reader acts as an access control device, recognising the card holder as having the correct permissions and saying 'yes, this person can pass'. But, it's the entrance control system – a turnstile, for example – which actually physically allows or denies access. Physical access and video surveillance Some entrance control systems don't feature a physical barrier, however. Fastlane Optical turnstiles will not physically stop an unauthorised person from passing through, and instead alarm when someone fails to present valid credentials, alerting security staff that a breach has occurred. These kinds of turnstiles are suited to environments which just need to delineate between the public and secure side of an entrance, with less need to physically prevent unauthorised users from entering. State of the art access control integrations have been installed for award-winning complex, The Bower It's also possible to capture video footage of any incidents, allowing security personnel to identify users failing to abide by the access control system's rules, using It's also possible to capture video footage of incidents, allowing security personnel to identify users failing to abide by access control system rules the footage to decide on the level of response required. The breach could have been the result of a member of staff being in a hurry and failing to show their card before passing through, in which case they can be reminded about the security protocol. Or, it could be an unidentified person who needs to be escorted from the premises. Entrance control and access control working together For optimum security, access control and entrance control should work together, with the entrance control system enhancing the use of the access control system, making it more efficient and better value for money. The two can't effectively operate without each other. Security turnstiles, for example, require something to tell them that someone is about to enter – the access control system does this – and, the access control system needs a method of stopping people when they don't badge in correctly. The two systems are complementary.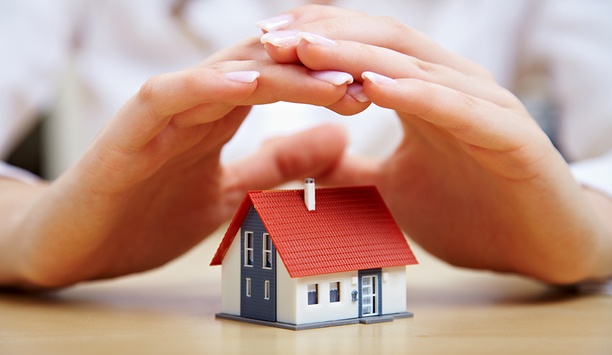 Radar technology provides an alternative for smart home security
In the state of the residential security market today, we see many who are offering home security packages that rely on numerous sensors and multiple devices to provide a comprehensive coverage of the home and provide peace of mind. Each individual sensor or device within the package provides a specific functionality, and the user finds himself burdened by an overwhelming amount of sensors and devices. This overload is intensified by the penetration of additional IoT and smart devices into the home, such as pet-cams or smart speakers that add to the burden of installation and maintenance. In addition, we are witnessing the rise in popularity of DIY security devices, indicating that users are looking for models and technologies that provide both contract flexibility and simplicity of use. The past years have seen major advancements in radar technology, which have brought the formerly military technology into the consumer space. Radars provide interesting prospects for home security and smart homes due to several inherent characteristics which give it an advantage over existing technologies. The resolution of an advanced radar sensor enables not only presence detection, but also provides advanced features for security, automation and well-being Advanced security and automation features Of primary importance, a consumer designed radar sensor provides the user with full privacy, but the use of radar is also beneficial because it is indifferent to environmental, temperature and lighting conditions. In addition, radar signals (at certain frequencies) are capable of penetrating through almost any type of material, enabling concealed installation, robust monitoring in cluttered spaces and even the coverage of several separate rooms with only one device. In terms of capabilities, simple time of flight 2-antenna radar sensors, which have been around for a while, do not provide much additional value in comparison to existing solutions and are not necessarily competitive in terms of pricing. However, the new generation of radar sensors are also opening up new capabilities previously achieved with optics only. Today, the resolution of an advanced radar sensor is high enough to enable not only presence detection, but also to provide advanced features for security, automation and well-being, all in one. Imagine for example, that the security sensor installed in your elderly parent's home could also detect a fall having occurred, monitor the breathing of a baby or even leaks in your wall. Due to the unique field of view that radar provides as well as the multi-functional potential, this technology will be the key to the awaited convergence of smart home functionalities and minimisation of home devices. The security sensor installed in your elderly parent's home could also detect a fall having occurred Secret of the consumer radar A radar sensor's accuracy and its ability to support wide functionality and applications is determined initially by its resolution, which is based on two key factors: bandwidth and number of channels. The wider the bandwidth and the more channels the radar supports, the more accurate the data received. Imagine the difference between a 1990s television model and a 4K 2018 television model - As the resolution is ever improving, the sharper and more detailed is the image. When looking at the short-range radar sensor market, prominent companies such as Texas Instruments and NXP are offering radar-on-chip solutions supporting 2\3 transmitters (Tx) and 3\4 receivers (Rx), mainly utilising frequency bands of 77-81GHz, as they target mostly automotive and autonomous driving applications. Another company that develops such radar-on-chip solution is Vayyar Imaging, an Israeli start-up, founded in 2011, that developed a radar sensor for 3D imaging. Vayyar Imaging directly targets the smart home and security markets with its radar-on-chip, developing modules and products for intruder detection, automation and elderly care (fall detection). Providing not only chips, but complete systems, the new model makes radar technology highly available and accessible. The radar-on-chip technology opens the door to installation of security and well-being devices in locations where privacy or environmental conditions pose an issue Radar-on-chip solution The radar-on-chip solution supports 72 full transceivers, an integrated DSP and radar bands between 3-81GHz. The resolution provided by this type of specification is high enough to provide subtle information about people's real time location posture (lying down\falling\sitting\walking), and breathing, and enables to classify pets from humans, but it is low enough as to not compromise privacy. This type of technology opens the door to installation of security and well-being devices in locations where privacy or environmental conditions pose an issue, such as in bathrooms or heavily lit environments. Moreover, utilisation of this technology allows to dramatically minimise the numbers of sensors installed in the home, as it provides full home coverage with just one or two sensors and enables using the same HW to support additional capabilities such as breath monitoring, fall detection and highly accurate automation. Using AI and machine learning, the data derived by these sensors can be leveraged to provide smarter, verified alerts on the one hand and whole new insights on the on the other. The sensor can be tuned to learn the location of the house entrances or boundaries, where the inhabitants are expected to be at night, or where they should be expected to enter from into the home, adding new logics to the traditional yes\no decision making. Home security is widely regarded as a necessity, provides peace of mind to people and is integral to people's day to day lives Additional smart home services Among the evolving home technology verticals, security is by far the most relevant and integral to people's day to day lives. Home security is widely regarded as a necessity and provides peace of mind to people. Being a legacy industry with many well-known and well-trusted brands, security players are well positioned to introduce new technology into the home and have the ability and credibility to expand their offerings to additional smart home services by utilising existing infrastructure and channels. With technology giants entering the security arena through the smart home door the DIY security solution market expected to explode with a CAGR of 22.4% (according to a report by Persistence Market Research). Now that new pricing and service models offer minimal commitment, traditional security players will need to step up. Security companies will need to explore new technologies and expand their offering if they intend to stay relevant and competitive in a market trending on functionality converge and minimisation of maintenance and installation costs.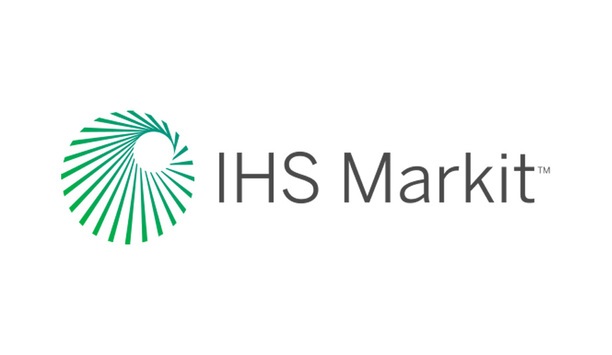 IHS: Worldwide industrial semiconductor revenues grew by 18 percent in 2014
Worldwide industrial semiconductor revenues grew by 18 percent year over year in 2014, according to IHS Inc., the leading global source of critical information and insight. Global industrial semiconductor revenue in 2014 totaled $40.4 billion, up from $34.3 billion in 2013. The year-over-year increase follows solid growth of 13 percent in 2013, a decline of 3 percent in 2012 and 12 percent growth in 2011. The strong performance achieved in 2014 represents the highest annual growth rate, since the 36 percent boom in 2010. "Gradual acceleration in the global economy, led by the United States and China, continued to lift industrial equipment demand," said Robbie Galoso, principal analyst, IHS Technology. "Broad-based growth in industrial electronics gained momentum in the semiconductor industry, especially in products used for factory automation control, commercial avionics, LED lighting, digital internet-protocol cameras, climate control, renewable energy, traction, wireless application-specific testers and oil and gas exploration equipment." Moderate growth expected this year Based on the latest information from the IHS Industrial Semiconductors service, the industrial electronics category is expected to continue its strong momentum, as the top application-revenue driver in the semiconductor industry, through 2019. Industrial semiconductor revenue growth is expected to increase 7 percent in 2015, with continued growth forecast for many segments; however, more moderate growth is expected this year, due mainly to slowed growth in memory, logic and analog products used in building and home control, military and civil aerospace, and test and measurement. With improving financial results in the long term, the industrial semiconductor market is expected to be on track to reach 6 percent compound annual growth rate (CAGR) between 2014 and 2019. 2014 top 10 company ranking variations Texas Instruments maintained its strong position as the largest industrial semiconductor supplier in the world, followed by STMicroelectronics and Infineon Technologies. Both Micron Technology and ON Semiconductor both made their way into the top-10 industrial semiconductor supplier ranking list in 2014. "Micron jumped into the top 10 last year, due to the success of their product-longevity program, which reinforced their commitment to the industrial market", said Robbie Galoso, principal analyst, IHS Technology "Micron jumped into the top 10 last year, due to the success of their product-longevity program, which reinforced their commitment to the industrial market and leveraged the company's 2013 acquisition of Elpida Memory," Galoso said. "Micron's product longevity program continued to grow quickly in 2014, which helped the company become the undisputed global industrial memory chip supplier." The other big mover among the top 10, On Semiconductor, was boosted by its acquisition of Aptina, a leading complementary metal-oxide semiconductor (CMOS) image sensor supplier in the industrial market, which moved the merged company into tenth position in the rankings. Because both Micron and ON Semiconductor made their way into the top 10 rankings, both Maxim Integrated Products and Cree were displaced. Strategic acquisitions to play major role "Strategic acquisitions will continue to play a major role in shaping the overall semiconductor market rankings in key industrial semiconductor segments," Galoso said. "Infineon and NXP will soon upgrade their positions among the top semiconductor suppliers in 2015, due to their acquisitions of International Rectifier and Freescale Semiconductor respectively." The combined industrial semiconductor revenues for NXP and Freescale last year would amount to $1.3 billion. A joint NXP Freescale would be ranked in sixth place, behind Analog Devices; NXP was previously ranked 16th while Freescale was ranked 17th. The combined company will catapult into the top 10 for major industrial applications, and impressive share gains will be realised -- especially in manufacturing and process automation, military and civil aerospace, power and energy and medical electronics. On the other hand, the combined Infineon International Rectifier would generate $2.3 billion in industrial semiconductor revenues, which would catapult the merged company into second place in last year's rankings. Among the top 10 semiconductor suppliers, nine companies achieved growth in 2014 and seven of those companies posted double-digit growth. Out of the top 10 companies, only one, Renesas Electronics, suffered a decline, as the Japanese semiconductor market and suppliers continued to struggle. Industrial semiconductor market revenues on the upswing Among the top 10 semiconductor suppliers, nine companies achieved growth in 2014 and seven of those companies posted double-digit growth Optical Semiconductor delivered the strongest performance, thanks to the continued strength of the LED market. The highest semiconductor device absolute revenue growth from 2014 to 2019 will come from LEDs, which is expected to grow from $6.3 billion to $12.6 billion—stemming from the global general lighting LED lighting boom, with most countries banning incandescent bulbs in 2014. Discrete power transistors, thyristors, rectifier and power diodes are expected to grow from $6 billion to $7.3 billion, due to the policy shift toward energy efficiency. Microcontrollers (MCUs) are also expected to experience robust growth in the long-term, growing from $4.3 billion to $5.8 billion, because of advances in power efficiency and integration features. Out of more than 27 semiconductor segments, 26 achieved increased year-over-year growth in 2014. All 7 major semiconductor components grew last year, led by optical, analog integrated circuits (ICs), logic ICs, discretes, micro component ICs, memory ICs, and sensors and actuators. Both analog ICs and logic application-specific ICs achieved the strongest turnaround in growth, moving from relatively flat growth in 2013 to over 20 percent growth last year.

Composec 2013 attracts 40 key component suppliers from around the world
Many big brands of IC design and key components are on board at Composec 2013 Composec, a sub-show of Secutech, Asia's top 1 security expo, is the world's only platform to present cutting-edge technologies and key components in security. Entering into the 5th year, more than 40 key component suppliers from around the world will exhibit over 100 booths, at the Taipei Nangang Exhibition Center in Taiwan from 24 – 26 April 2013. The show is a perfect security solution portal for R&D, CEO and engineers to comprehend complete security supplier chain from concept planning, design, manufacturing to technical supports. Also, professionals can get the details such as cost, quality and performance of key components before making final decisions for their product design solutions. Many big brands of IC design and key components are on board at Composec 2013 including Apacer, Adata, Toshiba, Microsoft, Intersil, Western Digital, Seagate, Texas Instruments, Grain Media, ITE, Semtech...etc. Furthermore, China's top IC design company, Hisilicon exhibits their new design solution with a 81-sqm display at Composec 2013. Visitor pre-registration is open now for international buyers. Representing the show organiser, Mr Parson Lee, Managing Director of Messe Frankfurt New Era Business Media Ltd said that this year, we are delighted to announce buyers can not only register through our official website but also through our first-launched mobile app. Along with the mobile trends, Secutech is eager to provide more visitor-friendly services to industrials such as in time exhibitor news, show updates, transportation guide and hotel booking services. Fringe conference to explore HD surveillance solutions Due to growing awareness of HD-SDI, topics of Composec conference 2013 will be focused on HD surveillance solutions. Due to growing awareness of HD-SDI, topics of Composec conference 2013 will be focused on HD surveillance solutions. Held in the first two days of the show, 3 tracks will be explored in the conference including IP surveillance designing solutions & cloud computing, over 100-meter transmission of HD SDI and value-added components for better security product designs. Representatives of leading component suppliers will be gathered here to present their latest technology, launch new products and communicate with R&D people. Big brands such as Microsoft, Toshiba, Seagate, WD, Stretch, Sony, ITE and etc. are ready to share the innovative technology onsite. Composec will be held concurrently with Secutech, international expo for electronic security; the Fire & Safety, Taiwan's only fire and industrial safety industry for local needs; as well as the Info Security, an information security event for IT devices and software suppliers. More than 560 original security manufacturers are expected to assemble under 1 roof to network with worldwide buyers. More event highlights such as the Global Digital Surveillance Forum (GDSF), the Secutech Award, and an HD SDI demonstration will assist buyers to choose a high-end surveillance product.
Related white papers
11 considerations for embedded system RFID readers
RFID and smartphone readers in physical access control
3 reasons to migrate to a new access control system
Featured white papers
Building a safe ecosystem for visitors post COVID-19
Download
Smart security cameras: excellence in retail
Download
5 reasons to integrate mobile technology into your security solution
Download