Lenel Access Control Readers
(19)
Browse Access Control Readers
Access control reader products updated recently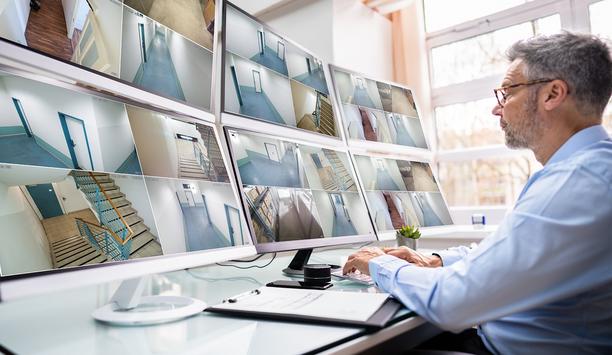 How are new management systems innovating the hospitality industry?
Technology has certainly become an intrinsic part of our day-to-day lives, from the retail industry, to food and beverage outlets, and even within the health and fitness industry. It's all around us, in varying formats, making processes more efficient. It has refined some of our older approaches, and in the hospitality industry, this is certainly true. Technological advances are leading the way forward for the future of hotels, and with the sector now free from COVID-19 restrictions, venues are looking for ways to improve the guest experience with technology. A staggering recent statistic has suggested that 75 percent of activities in hospitality could one day become automated — so where exactly are we heading on this journey into the future of hotels? Join Cairn Collection, owner of The Stirling Highland, and explore a whole host of innovations that are changing the face of hotel management systems. The 21st-century check-in desk The breadth of technology that is slowly becoming more widely available is transforming the hospitality industry The digital age is constantly finding new ways to innovate and prove its value and worth for modern consumers, and the breadth of technology that is slowly becoming more widely available is transforming the hospitality industry. In the past, connotations of a check-in desk were long queues and excessive pieces of paper — from room service menus to a mini catalogue of highlights of the local area. Technological innovations such as face recognition are one of the major ways that this process is changing. Using artificial intelligence A handful of hotels have already trialled or introduced artificial intelligence (AI) into their daily running, and it looks set to become far more mainstream by 2025. From paying the bill by using biometrics to allowing hotel managers to handle data more efficiently, AI looks set to be welcomed with the potential for it to reduce costs by 13 percent. The entire hotel check-in process could become automated, making one of the most established parts of the hotel experience redundant — but staff could be freed up to engage with customers, allowing them to get into their rooms quicker in the meantime. Many venues have even gone fully paperless when it comes to checking in, choosing instead to upload the process to cloud computing systems where information can be stored and viewed by connected devices. Convenience is the key More hotels operate their room unlocking facilities through mobile phone-connected technology, NFC After having checked in to a hotel, guests will want to explore the room that they've booked. Doing so has never been easier, and the classic magstripe locks which were once the most commonly used method of accessing hotel rooms are being progressively phased out. More and more hotels now operate their room unlocking facilities through mobile phone-connected technology, near-field communication (NFC). This technology allows for data transfer at up to 424 kb per second, and it is enabled when connected devices come into contact with each other. Mobile key systems Most mobile key systems require guests to download and activate a key through the hotel's digital app, and upon arrival, they can use the activated key to unlock the door to their hotel room. Combined with online/digital check-in services, guests can use the e-key to check in early or at a time that suits them best, knowing that they don't have to wait around to pick up a physical key. Small touches like this build a sense of brand familiarity for customers, as well as streamline their hotel experience, and this distinguishes them from competitors. Hotel management systems Hotel management systems need to account for the experience that guests have while staying at the venue Of course, hotel management systems also need to account for the experience that guests have while staying at the venue and technology can do a lot to enhance this. Hotels have to innovate the spaces that they are presenting to their customers and technology has become a valuable asset to help enhance customer satisfaction, as the hotel room is certainly not simply a place for rest anymore. Voice-enabled devices Voice-enabled devices are becoming common features in rooms, with popular models such as Google Assistant, Apple's Siri, and Amazon Echo providing guests with information on the local area — if you're looking for the perfect backdrop to the business dinner you're attending, just ask Alexa! Hotels could even record and distribute their personalised voice messaging to help reinforce the brand presence into the technology. Technology can help you attract and retain customers by offering services above and beyond what they'd usually receive A room and then some As the generational switch to millennials and Gen Z continues, the need for an experience has grown and, through a mixture of technology, hotels can cater to these revised consumer needs. From setting up messaging platforms to providing a remote control that monitors absolutely everything in the room — from atmospheric mood lighting to music streaming services and more, a hotel room can be whatever the user wants, and the experience is therefore generated by the customer. Technology doesn't stop advancing, and there are constantly new, refined approaches to hotel management systems that have marked a stark departure from ways of the past. With guests returning after over a year of COVID-19 restrictions, competition for their business is even tougher. Technology can help you attract and retain customers by offering services above and beyond what they'd usually receive.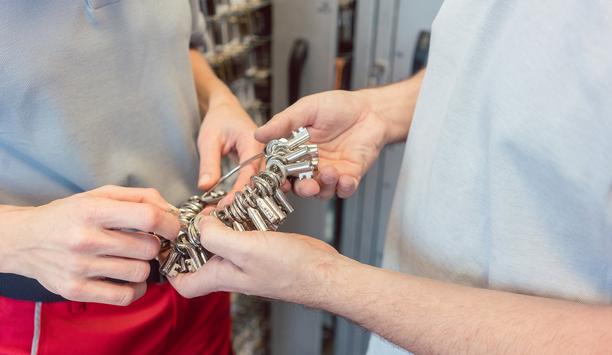 Why is key management so important?
More and more business security practices are going digital. Mechanical keys are still the backbone of most corporate security plans, and it can be very expensive for companies to switch to electronic access control on a large scale. Therefore, enterprises need to choose the most suitable access control system. What is key management? Key management is the process of protecting, tracking, and scheduling mechanical keys. Why is this important? Because the key carries access to sensitive locations and assets within the organisation, when you increase the security of the key, you can enhance the security of these valuable resources. The key management system also controls the cost of using physical keys. The system reduces the overhead caused by key loss or security breaches. Some smaller companies may be able to adopt a paper-and-pencil key management protocol. Larger companies, or those who want to better understand and control keys, usually choose to use an electronic key management system. Key management systems can store and assign keys securely and increase the efficiency of organisation Why use a key management system? The key management system can become the cornerstone of your key control process. At the most basic level, key management systems can accomplish two things that paper and pen systems cannot: they store and assign keys securely, and they increase the efficiency of your organisation's use of keys through automation and analysis. What can key management systems do? 1) Improve access control By better protecting the keys, you can improve the access control to the spaces and devices unlocked by these keys. You can use your key management to simplify the process of providing temporary employees with one-time-key access. In addition, the system can record all their key access records, so that everyone's behavior can be traced. 2) Enhanced accountability traceability The software is a good key management system that can generate reports on key usage, user access requests, access exceptions, and loss. In addition, you can track and audit key usage in real-time. Combined with a comprehensive key control strategy, you will implement better accountability for key use to meet any industry or risk management compliance standards. 3) Reduce costs and prevent losses When an employee loses a key, you will incur direct costs for a replacement key or relocking it when it is lost When an employee loses a key, you will incur direct costs, including purchasing a replacement key or relocking it when it is lost. However, the indirect cost of key loss is usually more significant. This is because employees first spend time looking for the lost key and then process the replacement request, all of which time is not spent on production work. 4) Improve workflow As we discussed, keys are often used in important workflows. The key management system allows you to better control these workflows. A passive electronic lock system, also known as a key-centric access control system, has outstanding advantages in key management. Compared with the electronic access control system, the passive electronic lock system's "passive" characteristics have reduced the update cost for many enterprises.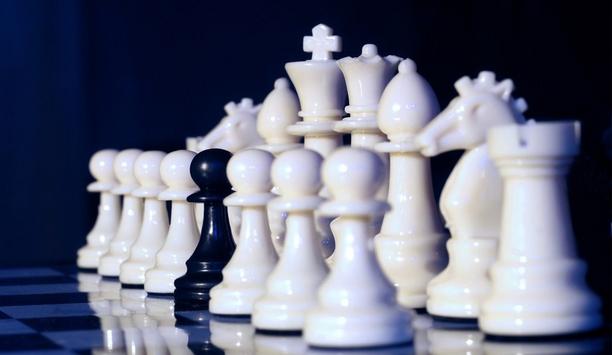 Insider threats are on the rise – even in the virtual workplace
More than a year and a half after the COVID-19 pandemic began, countless workers are still doing their jobs remotely rather than from their offices. While there are many positives to working from home, there can also be some negatives at play like nefarious actors taking advantage of the tools and connections that employees use in work from home environments. Insider threats, a security risk that comes from within the organisation, are posing a major security problem for businesses. This is partially due to the widespread use of social media, encrypted communication platforms, and other tools. Now more than ever insider threats need to be identified, thwarted, and prevented. Social distancing policies When social distancing policies and mandates began keeping people apart, many turned to social media to stay connected. While social networking tools have provided a positive outlet and a way for people to feel more connected, these platforms have also become a hotspot for insider targeting because they provide a way to propagate disinformation and target individuals likely to be receptive to it. The ideal mark for an insider threat is someone who is active on social media Even more so, they have provided a means to develop relationships with organisational insiders and socialise with them. The ideal mark for an insider threat is someone who is active on social media, has sufficient access to sensitive information, lacks supervision in their day-to-day work, and works remotely. As the relationship develops, through the process of grooming, an employee can become more likely to disregard company policies and commitments. Disregarding company policies One reason insiders might act against their own organisation involves monetary gain. The pressures of the pandemic have led to record levels of unemployment and financial strain for millions of Americans. Financial issues can include struggling to pay for childcare, supporting family obligations, paying rent and more. Those who find themselves in a financial bind might not just act against their own company but could also more easily fall victim to a threat. Another reason that insiders act is that they may be disgruntled. Insiders may hold a grudge because they were passed over for promotion, were given an unsatisfactory performance rating, or they may be facing termination. While just one of these factors may not be a trigger to involve the company's security team, any combination of these factors along with a change in the employee's demeanour or behaviour should serve as a red flag to pay closer attention to the situation. Potentially malicious insiders Sending confidential information to an unsecured location in the cloud exposes the organisation to risk Another challenge employers face directly relates to the somewhat limited supervision of employees who work remotely. In this situation, identifying potentially malicious insiders is more difficult, largely because face-to-face interactions are limited. When the pandemic began, many companies shifted their primary areas of focus to keeping the business viable, which is understandable. However, with this shift of focus, less attention may have been paid to security issues. The proactive company will have ensured their employees are aware of the following: Steps they should take to ensure their devices -- both company-issued and personal -- are secured at all times. Sending confidential information to an unsecured location in the cloud exposes the organisation to risk. Breaking security policies to simplify tasks is prohibited. Ensuring their devices are updated with the latest security patches. A failure in any of these areas can produce an environment ripe for malicious insider activity. Cyber security teams This multidisciplinary group can lead the initiatives that are paramount to keeping the company secure The insider threat is an organisational threat and so it is most effectively addressed from a holistic perspective. Stakeholders from different parts of the organisation need to be at the table to understand and address such threats. An effective team includes personnel from the legal, human resources, communications, and physical and cyber security teams. This multidisciplinary group can lead the initiatives that are paramount to keeping the company and its employees secure. Conduct a risk assessment of the company's security processes or a threat assessment to the company's people or assets. No organisation is without some level of vulnerability, so identify the most critical assets, information, and systems; identify those who have access to these critical assets; and build controls around them to provide extra security. Delivering refresher training Build a training program to help employees and management identify concerning behaviours. Educate staff about insider threat indicators and provide instructions for how to report concerns. Require employees to complete training and deliver refresher training and updates throughout the year. Training on this matter is not a one-and-done situation. Ensure there is an impartial and confidential process in place for employees to report possible insider threats. Employees need to trust that if they report concerns about behaviours or actions on the part of a fellow employee, their information will be handled discreetly and if warranted, acted upon. Write a communications strategy clearly defining the process for relaying insider threat incidents. An effective plan lays out what information and when this information should be shared with specific individuals and to the broader community, who has authority to communicate sensitive information, and how the information should be disseminated. Remote working challenges Establish a check-in process for managers and their direct reports to enable a means for employees to share concerns and for managers to identify challenges or opportunities to assist employees working in the virtual environment. Make an EAP (employee assistance program) readily available to employees. Ensure they understand how to access their EAP and assure them that contacting the EAP will not have a negative impact on their career or growth potential. Providing venues for employees to share their concerns and talk with trained staff can greatly help organisations navigate insider threats and general remote working challenges. Security risk environment The virtual workplace has created a serious security risk environment for companies in which employees who would not normally engage in insider threats become more vulnerable to them. Through new technologies and possibly due to new financial hardships, those looking to harm an organisation are out there, searching for opportunities to strike. It is leadership's responsibility to take proactive action to ensure their employees are aware of the possibility of insider threats, the seriousness with which management views them, and the resources available should someone fall victim. It is everyone's responsibility to remain vigilant.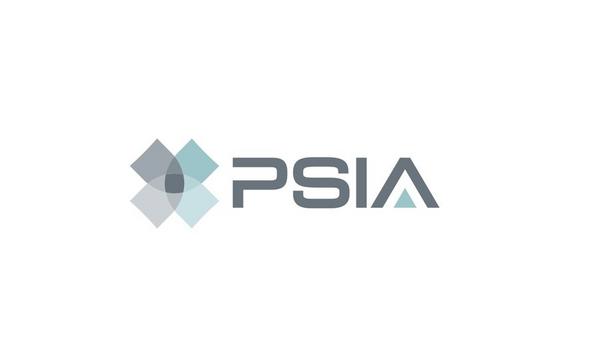 PSIA approves the Secure Credential Interoperability (SCI) 1.0 specification
The Physical Security Interoperability Alliance (PSIA) announces it has approved the Secure Credential Interoperability (SCI) 1.0 specification. The PSIA has been working with a broad group of industry pioneers in the access control industry to come up with this specification, which is likely to have a significant influence on the future of secure mobile credentials. Mohammad Soleimani, the Chief Technology Officer of Kastle Systems and the Chairman of the SCI Work Group, introduced this concept to the organisation in 2020 and has had a strong influence in engaging other companies in its development. Compatible secure credential "A standard for secure mobile credentials has been long overdue in the industry. SCI relies on established standards and the Public Key Infrastructure, to provide a simple, but elegant solution," said Soleimani. SCI addresses the need for a universally compatible secure credential for the physical access control industry in the form of cards, fobs, mobile devices, and wearables. Progress has been dramatic, with the technology being demonstrated at a PSIA technical meeting in August featuring apps from IDEMIA and Johnson Controls and a Kastle reader developed by WaveLynx. "It has been our mission from day one, to drive secure credentials and interoperability into the market" said Laurie Aaron, Executive Vice President at WaveLynx Technologies Corp. "Joining PSIA to collaborate and execute on a standard that is made available to all, has been a fast track to mission success." Different mobile platforms The SCI specification helps the industry to take steps towards the last mile of credential evolution" One of the important characteristics of SCI is its interoperability across different mobile platforms including iOS and Android or devices with the ability to generate ephemeral key pair, which can be communicated over various protocols such as BLE (Bluetooth Low Energy), NFC (Near Field Communication), and UWB (Ultra-wide band). "The SCI specification helps the industry to take steps towards the last mile of credential evolution where interoperability of credentials can exist. The simplicity of the use of a public key leveraging standards and best practices ensure a secure and open way to manage credentials that takes proprietary out of the picture." says Jason Ouellette, the Head of Technology and Business Innovation for Johnson Controls Access Control and Video Solutions business. Security industries' efforts Participants in the spec development include, ASSA ABLOY, Deister Electronics, Farpointe Data (a dormakaba company), HID, IDEMIA, Kastle Systems, LenelS2, rf IDEAS, SentryCard, Siemens, and Johnson Controls. "This is an important milestone in the security industries' efforts to enable flexible, interoperable and scalable solutions," states Peter Boriskin, Chief Technology Officer for ASSA ABLOY Opening Solutions Americas. "It will be essential to consider how this and other standards apply across various industries, and how current and emerging standards impact each other."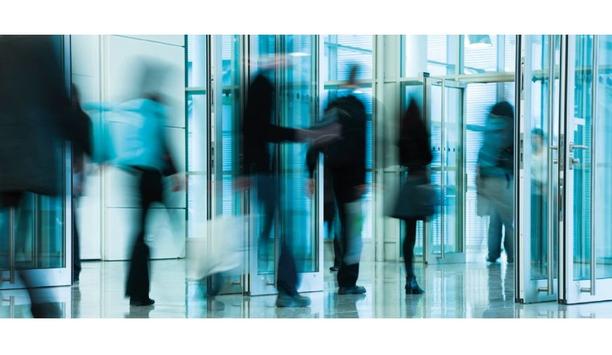 Traka receives factory certification for its key and asset management solution under the LenelS2 OpenAccess Alliance Program (OAAP)
Traka announced that the company has received LenelS2 factory certification for OnGuard access control solution, as a LenelS2 OpenAccess Alliance Program (OAAP) partner. Traka's key and asset management system interfaces with the OnGuard access control system, and provides seamless, single-credential access to property secured by Traka. LenelS2 OAAP factory certification "Traka has completed the required factory testing at LenelS2, to validate the functionality of its interface to OnGuard. This partner interface provides regional security and control over important company assets," said John Marchioli, Director of Strategic Alliances and OAAP Product Management at LenelS2. John Marchioli adds, "We look forward to their continued involvement in the LenelS2 OpenAccess Alliance Program." Traka - LenelS2 partnership The combination of Traka and OnGuard allows companies to control access and permissions" "We're excited about this latest certification with LenelS2. Our continued partnership ensures our mutual customers have the latest in innovative access management solutions," said Wayne Stant, Product Director at Traka. Wayne Stant adds, "The combination of Traka and OnGuard allows companies to control access and permissions, monitored by OnGuard, to track who checks out vital keys and equipment. It simplifies and improves security, while reducing administration overhead." Electronic key and equipment management solutions Traka provides electronic key and equipment management solutions, allowing organisations to secure, manage, and audit the use of their important physical assets, including facilities, equipment, machinery, and vehicles. Traka's products can be used standalone or integrated with many of the world's renowned access control systems.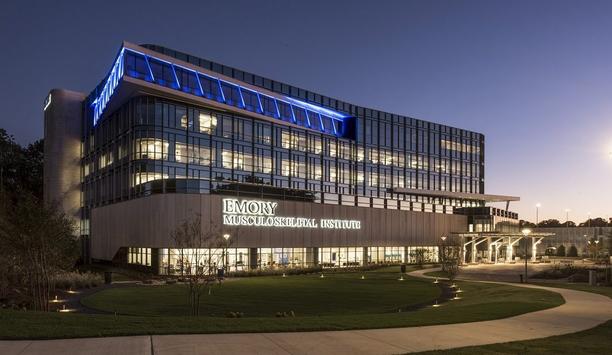 Carrier provides Emory Musculoskeletal Institute with innovative, intelligent healthy buildings solutions at new cutting-edge medical facility
Carrier Global Corporation, a global provider of healthy, safe, sustainable, and intelligent building and cold chain solutions is delivering a full suite of innovative building technologies at Emory Healthcare's new cutting-edge Musculoskeletal Institute (MSKI) in Atlanta, Georgia. Advanced solutions Carrier and Emory are collaborating to implement advanced solutions from Carrier's Healthy Buildings Program – including HVAC, building automation, fire detection, access, and video management and digital services – at this state-of-the-art facility. Carrier's portfolio features products that optimise indoor environments to improve occupant experience, operational efficiency, and inspire confidence in everything from physical safety and security to improved health, productivity, and cognitive performance. Eco-friendly building design Emory's vision to be a model of transformative practices serves as the inspiration for the eco-friendly design" "Emory's vision to be a model of transformative practices and sustainable choices at every level serves as the inspiration for the eco-friendly design of the building," said Scott D. Boden, MD, Director of Emory MSKI and Professor and Chair of the Department of Orthopaedics, Emory University School of Medicine. To deliver this vision, it was important for Emory to partner with an innovative building technologies company like Carrier that provides the most advanced solutions. Intelligent technologies "At Carrier, we recognise the potential for indoor environments to help shape a healthier future. We are pleased to provide Emory's MSKI with our full suite of intelligent building technologies. It's through relationships built on a shared vision of innovation, that we can see the full potential of our technologies," said Mead Rusert, President, Automated Logic Corporation, a Carrier Company. "I am confident that patients and staff will see and feel the benefits of the technologies in this world-class facility." From the most fundamental elements of safety and security to the cognitive and health benefits of improved air quality and ventilation, Carrier's high-performing building solutions at the Emory MSKI facility enhance the occupant experience. WebCTRL® building automation system WebCTRL helps customers achieve their sustainability and energy-efficiency goals by optimizing equipment At the core of the enhancements is the Automated Logic WebCTRL® building automation system, a powerful web-based platform that provides the MSK Facilities Team with software tools and insight to keep occupants comfortable while managing energy consumption and to identify, prioritise and analyse operational issues. WebCTRL helps customers achieve their sustainability and energy-efficiency goals by optimising equipment and proactively identifying issues. Carrier's Abound IoT platform will integrate into WebCTRL and will monitor indoor air quality and operational performance, displaying the data on user-friendly dashboards in the main lobby and on MSK's website. Safety and security MSK chose products from Carrier's Fire & Security portfolio, including LenelS2 and Edwards, to enhance the safety and security of the facility. The LenelS2 OnGuard® access control system secures the facility by leveraging mobile credentialing technology through the MyWay app, eliminating a significant number of access touchpoints and affording a safer, more secure, healthier experience for building occupants. In addition, through LenelS2's continued collaboration with Milestone Systems, a provider of video management software, MSKI operators benefit from a unified security management system that incorporates access control, video surveillance, and other technologies to help keep people and property safe. EST4 enhances system survivability through advanced encryption and safeguards, managing cyber threats EST4 emergency communications system The facility also utilises the Edwards EST4 premier emergency communications system. Featuring new network architecture, EST4 enhances system survivability through advanced encryption and safeguards, managing today's cyber threats. The system also benefits from Edwards' Signature Optica™ detectors which distinguish between different types of fires, enhancing the protection of people and property, while reducing the number of false alarms that cause business interruption and unnecessary responses by fire departments. Location Located in Emory's Executive Park health innovation district, Emory's MSKI is a six-story,180,000 square-foot building that focuses on innovation, improving the patient experience and research while providing all musculoskeletal services in one convenient location for patients.
Related white papers
10 top insights in access, cloud and more
Protecting dormitory residents and assets
Top 5 ways to ensure visitor safety and security