CyberLock Access Control Readers
(7)
Browse Access Control Readers
Access control reader products updated recently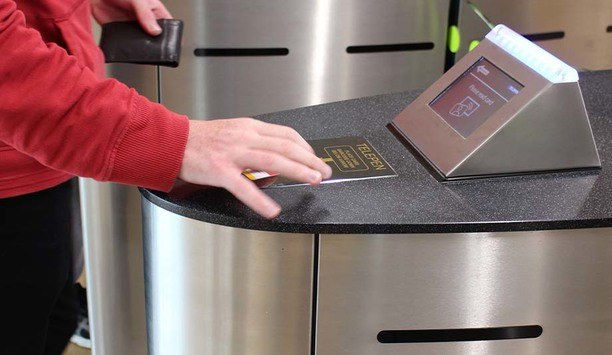 Entrance control vs access control: similarities and differences
Entrance control and access control - of the physical kind - are common terms in the security industry which are often used interchangeably, but should they be? Having worked both sides of the fence, with previous roles at TDSi and HID and now the Major Accounts and Marketing Manager at Integrated Design Limited, Tony Smith highlights the subtle but important differences between these two terms and the systems they refer to, outlining how they should work together to achieve optimal security. Access control is a system which provides discriminating authentication Access control provides a discriminating authentication process and comprises the software or hardware that defines the criteria for acceptance or denial Used to describe a system which performs identification of users and authentication of their credentials (deciding whether or not the bearer of those credentials is permitted admission) access control is an incredibly broad term. Access control provides a discriminating authentication process and comprises the software or hardware that defines the criteria for acceptance or denial of an individual to a restricted area. Entrance control – such as security turnstiles - takes the output of that validation and has the capability to see whether that criteria is being adhered to, either granting or denying access as appropriate. Entrance control is the hardware responsible for keeping people honest If access control verifies authorised personnel using their credentials – their face, fingerprints, PIN number, fob, key card etc – and decides whether or not they are permitted access, entrance control is the hardware which enforces that decision by making users present their credentials in the correct way, either opening to allow pedestrian access or remaining closed to bar entry and potentially raising an alarm. For example, a card reader acts as an access control device, recognising the card holder as having the correct permissions and saying 'yes, this person can pass'. But, it's the entrance control system – a turnstile, for example – which actually physically allows or denies access. Physical access and video surveillance Some entrance control systems don't feature a physical barrier, however. Fastlane Optical turnstiles will not physically stop an unauthorised person from passing through, and instead alarm when someone fails to present valid credentials, alerting security staff that a breach has occurred. These kinds of turnstiles are suited to environments which just need to delineate between the public and secure side of an entrance, with less need to physically prevent unauthorised users from entering. State of the art access control integrations have been installed for award-winning complex, The Bower It's also possible to capture video footage of any incidents, allowing security personnel to identify users failing to abide by the access control system's rules, using It's also possible to capture video footage of incidents, allowing security personnel to identify users failing to abide by access control system rules the footage to decide on the level of response required. The breach could have been the result of a member of staff being in a hurry and failing to show their card before passing through, in which case they can be reminded about the security protocol. Or, it could be an unidentified person who needs to be escorted from the premises. Entrance control and access control working together For optimum security, access control and entrance control should work together, with the entrance control system enhancing the use of the access control system, making it more efficient and better value for money. The two can't effectively operate without each other. Security turnstiles, for example, require something to tell them that someone is about to enter – the access control system does this – and, the access control system needs a method of stopping people when they don't badge in correctly. The two systems are complementary.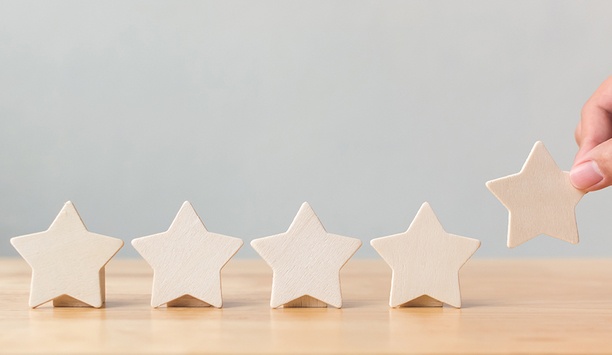 Making the shift from manufacturer to service provider
The jury is in: traditional security is out — and it's being replaced with service-based solutions. The bottom line is: if you're not embracing it, you'll soon be left behind. XaaS — the collective term referring to the delivery of anything as a service — includes all services made possible through the use of the cloud. Security-as-a-Service (SaaS), which encompasses any type of system from access control to video surveillance, has paved the way for users to gain significant functionality and scalability not previously experienced with more traditional methods. Complicated IT functions SaaS allows manufacturers to provide numerous benefits to their customers As such, there is a marked transition for manufacturers from simply designing and building products to providing a service rooted in a partner- and customer-centric focus. This change hasn't come easily. Some are still holding out and waiting for the "fad" to pass. However, the potential advantages for all parties involved far outweigh the perceived negative points. First and foremost, SaaS allows manufacturers to provide numerous benefits to their customers. An "as-a-service" model shifts the burden of data maintenance and infrastructure spending to an integrator/dealer partner or service provider. This relieves the end user of the expertise necessary to implement complicated IT functions to keep networked and on-premise solutions up-to-date. Traditional security systems Additionally, end users demand solid customer service. For some end users, traditional security systems are so similar in features and functionality that the key differentiator is the ability of the integrator or manufacturer to provide exceptional customer service and training. This is made possible through the service-based model, where customers appreciate a strong relationship with their integrator or manufacturer that provides them with additional knowledge and assistance when necessary. The cloud has proven to be highly functional, flexible, and convenient for organisations Everyone also wants convenience. In the consumer market, we invest in things like meals that are pre-measured, prepped, and ready to be cooked, or companies that auto-ship dog food to our door each month. This ease-of-use translates over to the B2B market, where time is money and systems that save valuable resources are highly regarded. The role of the cloud The cloud has proven to be a highly functional, flexible, and convenient method for organisations to leverage as part of their strategies to protect and modernise their facilities. And the service-based nature lends itself well; forward-thinking integrators and dealers can diversify their product arsenal while still capitalising on a recurring monthly revenue model (RMR). But then why has there been so much resistance to this change? Over the last 10 to 15 years, the cloud has gotten a bad rap for a myriad of reasons, including usability, management, and unreliability. However, that view of the cloud is changing for the positive as the technology becomes more advanced and innovators learn more about what it means to design a product or service with security at its core. "As-a-service" platform For example, one of the biggest misconceptions that plagues the cloud is the idea that it is not secure. However, the security of public cloud service providers is integral to their success because their business depends on it. Developing an ongoing and trustworthy relationship with customers can only be made possible through the assurance that their services are safe and the customer's data is protected. As such, they've embraced the service-based model that is, at its core, the future of the business world as we know it. There isn't a person, manufacturer, or integrator partner out there today who isn't somehow touched or influenced by an "as-a-service" platform. And it's about time the service-based model that leverages the public cloud reaches the masses.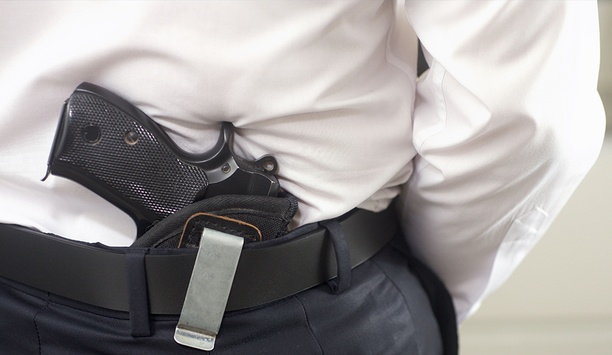 A secured entrance is the first defence against an active shooter
The statistics are staggering. The death tolls are rising. And those who now fear environments that were once thought to be safe zones like school campuses, factories, commercial businesses and government facilities, find themselves having to add the routine of active-shooter drills into their traditional fire drill protocols. The latest active shooter statistics released by the FBI earlier this year in their annual active-shooter report designated 27 events as active shooter incidents in 2018. The report reveals that 16 of the 27 incidents occurred in areas of commerce, seven incidents occurred in business environments, and five incidents occurred in education environments. Deadly active-shooter events Six of the 12 deadliest shootings in the country have taken place in the past five years Six of the 12 deadliest shootings in the country have taken place in the past five years, including Sutherland Springs church, Marjory Stoneman Douglas High School, the San Bernardino regional center, the Walmart in El Paso and the Tree of Life Synagogue in Pittsburgh, which have all occurred since 2015. Although these incidents occurred in facilities with designated entry points common to churches, schools and businesses, the two most deadly active-shooter events since 2015 were the Route 91 Harvest music festival shooting in Las Vegas that left 58 dead and the Pulse nightclub killings in Orlando where 49 perished. As Christopher Combs, special agent in charge of the FBI field office in San Antonio, Texas, said during a news conference following the August 31 mass shooting in Odessa, Texas that claimed seven lives: "We are now at almost every two weeks seeing an active shooter in this country." Active shooter incidents Between December 2000 and December 2018, the FBI's distribution of active shooter incidents by location looks like this: Businesses Open to Pedestrian Traffic (74) Businesses Closed to Pedestrian Traffic (43) K-12 Schools (39) Institutions of Higher Learning (16) Non-Military Government Properties (28) Military Properties—Restricted (5) Healthcare Facilities (11) Houses of Worship (10) Private Properties (12) Malls (6) What the majority of these venues have in common is they all have a front entrance or chokepoint for anyone entering the facilities, which is why any active-shooter plan must include a strategy to secure that entry point. Situational awareness in perimeter and door security Preventing people with the wrong intentions from entering the space is the goal" According to Paul Franco, an A&E with more than 28 years of experience as a consultant and systems integrator focusing on schools, healthcare and large public and private facilities, that while active shooter incidents continue to rise, the residual effect has been an increase in situational awareness in perimeter and door security. "Certainly, protecting people and assets is the number one goal of all our clients. There are multiple considerations in facilities like K-12 and Healthcare. Preventing people with the wrong intentions from entering the space is the goal. But a critical consideration to emphasise to your client is getting that person out of your facility and not creating a more dangerous situation by locking the person in your facility," says Franco. High-security turnstiles "Schools today are creating a space for vetting visitors prior to allowing access into the main facility. Using technology properly like high-security turnstiles offer great benefits in existing schools where space constraints and renovation costs can be impractical." What steps should they be taken when recommending the proper door security to ensure the building is safe As a consultant/integrator, when discussions are had with a client that has a facility in a public space like a corporate building, government centre or industrial facility, what steps should they be taken when recommending the proper door security to ensure the building is safe and can protect its people and assets? For Frank Pisciotta, President and CEO of Business Protection Specialists, Inc. in Raleigh, North Carolina, a fundamental element of his security strategy is making appropriate recommendations that are broad-based and proactive. Properly identifying the adversaries "As a consultant, my recommendations must include properly identifying the adversaries who may show up at a client's door, the likelihood of that event occurring, the consequences of that event occurring, determining if there are tripwires that can be set so an organisation can move their line of defence away from the door, educating employees to report potential threats and creating real-time actionable plans to respond to threats. A more reactionary posture might include such thing as target hardening such as ballistic resistant materials at entry access points to a facility," Pisciotta says. Veteran consultant David Aggleton of Aggleton & Associates of Mission Viejo, California recommends that clients compartmentalise their higher security areas for limited access by adding multiple credential controls (card + keypad + biometric), along with 'positive' access systems that inhibit tailgating/piggybacking such as secure turnstiles, revolving door and mantrap if your entrances and security needs meet the required space and access throughput rates. Integrated solution of electronic access control Defining a single point of entry in some public facilities is becoming the new standard of care according to many A&Es and security consultants, especially in a school environment. This approach allows a concerted effort when it comes to staffing, visitor monitoring and an integrated technology solution. The bottom line remains: most buildings are vulnerable to a security breach A proactive stance to securing a door entryway will use an integrated solution of electronic access control, turnstiles, revolving doors and mantraps that can substantially improve a facility's security profile. The bottom line remains: most buildings are vulnerable to a security breach, so it's not a matter of if there will be a next active shooter tragedy, it's only a matter of where. Enhancing access control assurance "There is no easy answer to this question," says Pisciotta referring to how a secured entrance can deter an active shooter. "There have been at least two high-profile incidents of adversaries shooting their way into a facility through access control barriers. So, if the threat so dictates, a ballistic resistant might be required." He concludes: "There is obviously no question that turnstiles, revolving doors and man traps enhance access control assurance. Electronic access control is easy to integrate with these devices and providing that credentials are secure, approval processes are in place, change management is properly managed and the appropriate auditing measures in place, access control objectives can be met."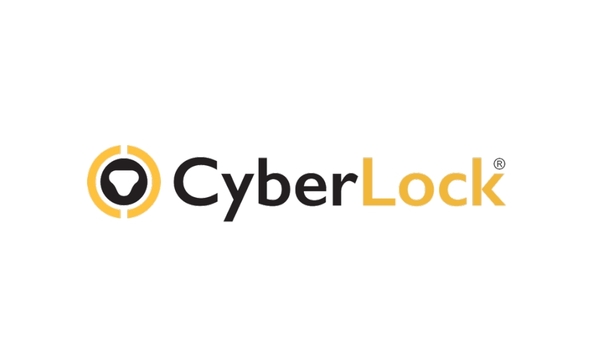 Cyberlock to unveil its bluetooth-enabled CyberKey Blue 3 smart key at ISC West 2020
CyberLock, the supplier of key-centric access control solutions plans to unveil its newest CyberKey smart key at this year's ISC West expo in March. CyberLock was the first to market with a Bluetooth enabled smart key in 2009. In 2017 CyberLock released the CyberKey Blue 2, which featured Bluetooth 4.2 technology. Improving upon the award winning CyberKey Blue 2, CyberLock has developed the CyberKey Blue 3, which gives users ultimate flexibility when it comes to updating their access permissions. The CyberKey Blue 3 was designed with a mobile workforce in mind. Precise access control features This latest Bluetooth-enabled CyberKey is an exceptionally powerful tool for controlling access to isolated sites and sprawling facilities. Blue 3 enhances system security by supporting temporary access and delayed activation, extending precise access control features to the most remote of locations. With CyberKey Blue 3, users can request access permissions within cellular range, cache the permissions within the CyberAudit Link app, and later activate their key outside of cellular range. CyberLock, Inc. will be exhibiting at ISC West 2020 in March. To learn more about the CyberKey Blue 3 or any of CyberLock's other innovative products stop by booth #27117 at ISC West. With over 20 years of experience developing the CyberLock product line, CyberLock Inc. is a pioneer in access control.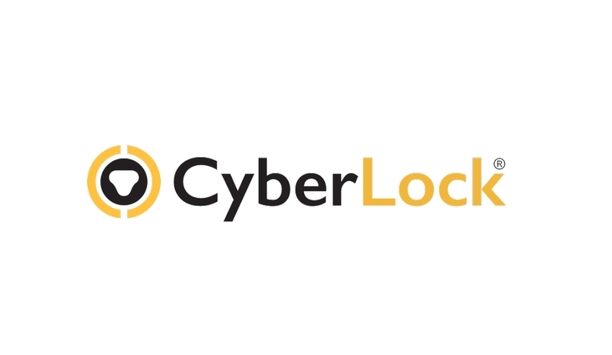 Cyberlock to showcase its latest software CyberAudit-Web Connect at ISC West 2020
In 2018 CyberLock released its most innovative software to date with CyberAudit-Web (CAW) 9.0. The innovation didn't end with the launch of 9.0. CyberLock has continued adding to this release by adding a variety of software capabilities, many of which were spurred by customer requests. CyberLock is continually developing both hardware and software to enhance the customer experience. Granting special access CyberLock's latest software innovation is CyberAudit-Web Connect, an app for iOS and Android that adds mobile convenience to monitoring a CyberAudit-Web system and granting special access to CyberLocks and doors. Using the login and password to their CAW system, an administrator may use CAW Connect to grant their current key holders temporary access to CyberLocks when needed. On systems with doors wired to Flex System hubs, the administrator may issue a request to open on a door, cancel or resume a hold-open schedule, or trigger a lockdown via an inter-hub signal. Also available in the CAW Connect App are audit trail records for individual people, CyberLocks, and doors visible to that administrator. To learn more about CyberLock visit their website or stop by booth #27117 at ISC West 2020 in Las Vegas.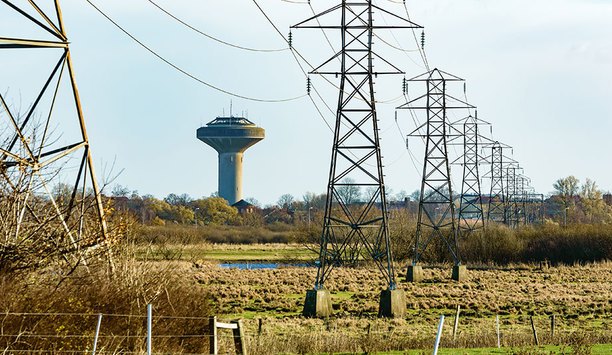 Critical infrastructure threats range from simple to complex
Critical infrastructure facilities are vulnerable to many security challenges, from terrorism to natural disasters. Challenges also include vandalism, theft, employee identification and verification, access control, regulations, and the increasing infiltration of connectivity and the Internet of Things. In addition, many critical infrastructure facilities are housed in harsh and hazardous environments, which adds to the challenges to keep employees and facilities secure. The security risks facing a utility, telecom provider or other critical infrastructure facilities can have far-reaching consequences, including major disruption of core services. It's essential to minimise the risk of any incidents that could disturb operations and lead to a loss of income or fines. Providing security to critical infrastructure often requires incorporating legacy systems, integrating siloed solutions and automating error-prone manual operations. Data capture form to appear here! Locks remain essential CLIQ locking system from ASSA ABLOY can simplify security and workflow for critical infrastructure entitiesAs a tool to address the complex security scenarios facing critical infrastructure, locks are indispensable. In critical infrastructure environments, locks are often required to be resistant to extreme temperatures, dust and toxic substances, fire and explosions. Locks must also perform in environments that are even more challenging, including rain and manipulation. Critical infrastructure facilities can benefit from a high-security locking system that combines electronic and mechanical security; in effect, providing an intelligent combination of both. CLIQ locking system from ASSA ABLOY can simplify security and workflow for critical infrastructure entities. With terrorism posing a serious threat, perimeter fencing, doors and their locks are the first line of defense against potential intruders at installations such as chemical and power plants, gas terminals, oil refineries, utilities, transport, hospitals, research facilities and other major areas which need controlled access. With terrorism posing a serious threat, perimeter fencing, doors and their locks are the first line of defense against potential intruders CyberLock smart keys CyberLock electromechanical lock cylinders and smart keys record access details of who opened, or attempted to open, every lock, providing critical information when investigating a security breach. In addition, CyberLock enables users to instantly add or delete electronic keys. This eliminates exposure due to lost or stolen keys, and also allows users to assign customised access privileges based on time, date, and authority level. CyberLock cylinders are designed to operate in a variety of applications where high security is required, such as entry gates, chemical feed areas, watersheds, and other water sources. The system's electronic keys cannot be duplicated or copied, and can be deactivated if lost or stolen, thus reducing the risk of unauthorised entry. Key management solutions Traka has been a source of key management solutions, providing asset protection and process controlThe flexibility and protection of key management is another area of improvement that critical infrastructure companies are benefitting from. With multiple facilities sited at different locations, staff can quickly be granted authorisation to access keys with the press of a button, allowing supervisors to adjust their security based on the needs of the business. Because of the customisation ability, the use of key management systems is continuing to grow throughout the utility sectors as assets increase and varying levels of access management can be set through the system. Traka has been a source of key management solutions, providing asset protection and process control for the industry with smart cabinets and lockers integrated alongside efficient software.
Related white papers
3 reasons to migrate to a new access control system
5 steps to finding the right access control system for you
OSDP is the strongest access control for your business