Suprema Access Control Readers
(106)
Browse Access Control Readers
Access control reader products updated recently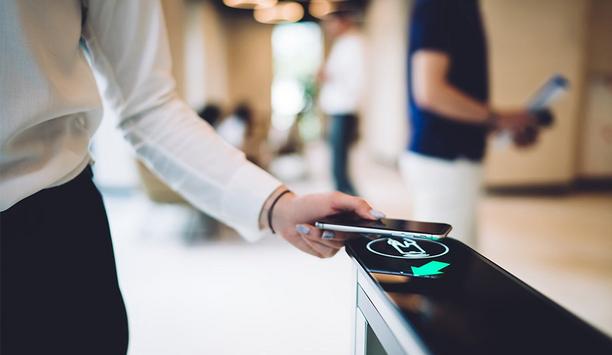 Smart Offices: How is mobile ID changing the way we access the office?
If you're a security or facilities manager, you may already be aware of the quiet revolution that's taking place across businesses and organisations up and down the country. By the end of 2020, 20% of all ID and access control systems featured mobile capability, and this is set to increase by a further 34% over the next three years. There's no doubt that using a smartphone or mobile device in place of traditional credential and access control is a growing trend that's only been sped up by the pandemic. It's true that many businesses are still very much focused on remote working, although many are now starting to implement new-and-improved strategies that are better suited to protect the workforce moving forward. Mobile ID systems As the next normal becomes clearer, businesses will be reviewing procedures such as access control, occupancy monitoring, reducing touch points and tracking visitors. Mobile ID systems are ideally suited to this task. But what are the key reasons for considering such a setup in 2021? But why is this new technology so well-suited to future-proof your physical access system, and why is it becoming so popular? Eradicating outdated legacy credentials Have you seen just how vulnerable outdated Proximity card technology can be? Low-frequency 125kHz cards can be cloned in a matter of seconds with the use of cheap, readily available tools. Despite their weaknesses, they are still used by a huge majority of businesses – big and small. All smartphones include two industry-standard features that make them perfect for operating a secure, contactless credential Replacing such a system with a mobile-enabled system is one of the best ways to increase security ten-fold. Thanks to a cloud-based infrastructure, mobile ID offers best-in-class security and cryptography. All smartphones include two industry-standard features that make them perfect for operating a secure, contactless credential. Bluetooth Smart and NFC (Near Field Communication) make them the best product to operate such a credential via a secure app. If you're looking for best-in-class security in 2021, mobile access is most definitely the way forward. Removing touch points across the business Reducing touch points and the adoption of touchless facilities has become a key priority for businesses in the wake of COVID-19. Even as businesses start to return to the office and operate a home/office split, it will be imperative that unnecessary contact is kept to an absolute minimum between staff. The traditional issuance of identification and access control credentials can pose problems in this regard. Facility and security managers who are responsible for onboarding and processing ID have done the process face to face. Mobile access makes it possible to carry this process out without people coming into direct content. First, the security manager has access to a secure portal, allowing them to create, manage and edit credentials anywhere. They can upload and remotely transfer mobile ID and access control credentials directly to users' smartphones over the air. Via the secure app, users can view and see their credentials and immediately begin using it for ID and access control by simply placing their smartphone over card readers. Enabling a more flexible way of working The way in which we work has changed for good. Even as people more people return to the office in 2021, a majority of businesses will be operating a home/office split indefinitely. This once again reinforces the need for a smarter, more adaptable onboarding system. Implementing mobile ID is the perfect way of doing this: over-the-air delivery of credentials and security data is now a given, helping businesses create the perfect balance between the home and the office. No longer do people have to come into the office for the onboarding process. Increasing convenience and user experience More often businesses are realising the value mobile ID can have for enhancing the work experience as well as security Ok, so mobile ID is the perfect way of increasing security and adapting workplaces to a post-COVID way of working. And we've not even touched on the most obvious advantage yet: Convenience. How many times have you forgotten your ID card? We're sure it's more times than you forget your smartphone. These powerful processors have become intertwined with the way we carry out tasks on a daily basis. They're so vital that people will soon notice if they've forgotten it. From an employee's perspective, mobile ID and access control is simple, convenient and extremely user-friendly. More and more businesses are realising the value mobile ID can have for enhancing the work experience as well as security. From the employer's perspective, mobile ID means it's easier for administrators to manage access and credentials. Future-proofing access control now will ensure that in the longer term, mobile ID is well worth the investment. The annual expenditure of printing ID cards and purchasing credentials can be vast, while reissuance costs can also quickly add up for larger organisations. These issues are a thing of the past for businesses using mobile ID. Mobile ID perfect tool for 2021 and beyond Until mobile ID, new and improved credentials' main focus was on increasing security. Mobile ID not only delivers that, but it also provides a more convenient way of accessing the office in a way that's perfectly suited to returning to the office in 2021. If there was ever a time to upgrade, now is the time. Summing up, mobile access is changing the way we access the office by: Eliminating weak links in security systems such as outdated legacy card technologies Eradicating the need for touch points across multiple areas of the workplace Enabling a smarter, more flexible approach to onboarding Increasing convenience – for both employers and employees.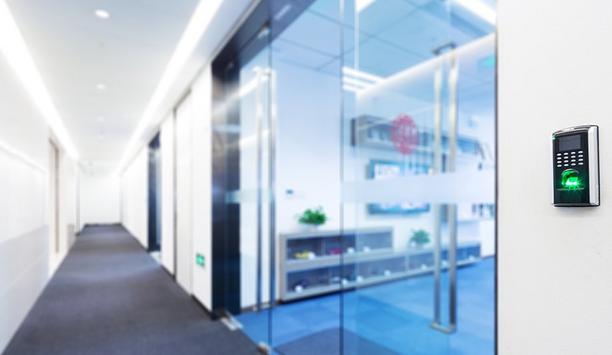 Access control and door entry management: How technology is driving change
Access control and door entry is a huge responsibility, and challenge, for local authorities and housing associations UK wide. For councils, they're accountable for the security and safety of many public facilities such as leisure centres, libraries as well as residential housing developments which are often large scale and home to hundreds of people. Housing associations manage affordable rental housing which also means they're responsible for the appropriate access control management for each individual house or flat. Technology developments have enabled better entry systems that are far more secure yet also more convenient and easier to manage. For example, with modern intercom and access control systems, remote management and communication is something that offers local authorities and housing associations features that enable them to reduce costs and cut their carbon footprints by managing multiple sites from one place. On the other hand, such technological innovation has meant that local authority and housing association specifiers and consultants now have a wide range of systems and products to choose from which can cause issues in ensuring the right system for a specific building or development is chosen. Choosing an appropritate access control system In choosing an appropriate system, local authorities and housing associations need to opt for a cost effective solution that can be easily maintained with excellent support from the manufacturer and guarantees that the system and system parts will remain supported for the duration of its expected life cycle. It is also important that the chosen system is flexible to cater for the varying needs of the tenants and visitors. Of increasing importance is the reduction of anti-social behaviour which new technology can help by providing the use of data loggers which track the use and events of a door entry system, allowing specific evidence to be located by integrating with CCTV. Using technology to our advantage Through advancements in management systems and services, we can gain a much better visual representation of the events and general usage of an intercom entry system and not just its proximity access control. Systems, for example, can now send email alarms or notifications to the administrator or management. We are now able to modify user rights and access levels on the go from a mobile app which enables a much greater control over service and maintenance engineers, such as making sure they have full access when required via an app, rather than arriving to site with the incorrect keys or access fob. Systems, for example, can now send email alarms or notifications to the administrator or management Dealing with tenant's lost and stolen keys has never been so easy either. The blocking or deletion of lost fobs and adding a new fob can be carried out in minutes while at the same time removing the cost of sending an engineer to the development to programme new fobs. This greatly reduces the carbon footprint of the whole task as fobs can now be sent out via post to a secure location for collection. Technology has also helped local authorities and housing associations to overcome the issue of not being able to have a concierge or building manager available 24/7 at some developments. Now with internet communication, it's possible for tenants and visitors to get in touch with someone should they need assistance, whether that's from within the apartment or from an entrance point. For example, lets take the Videx VX2200 with IP concierge integration. This system is exceptionally flexible, enabling calls to be answered on Videx intercoms and also mobile phones if required. With the integration of the IP concierge each block can be either standalone or networked via the internet back to a central control room. Reduced maintenance costs and carbon footprint We work with a wide range of local authorities and housing associations to help them overcome access control and door entry challenges. One organisation we have recently partnered with is The Living Group to help them greatly reduce their maintenance costs and carbon footprint by installing the MiAccess offline proximity system on many of their developments across the North East. Technology developments have enabled better entry systems that are far more secure yet also more convenient and easier to manage By installing an appropriate system, The Living Group has managed to overcome issues caused by the existing system's limitations and also enabled much more flexibility when it comes to effectively managing the access control system of all their included developments. For those responsible for effective and appropriate access control, the management of the systems are easier, quicker and there's no delay or on-going costs for needing a specialist programme to modify fobs and access rights as this can now all carried out in-house. Improved security legislation Further advancements in programmes such as Secured by Design (SBD), a police initiative that improves the security of buildings and their immediate surroundings to provide safe places to live, work and visit, means that there's more security legislation being implemented that's making intercoms and access control more secure, without affecting ease and convenience. Videx holds an SBD accreditation and we know, from first-hand experience, how it's making a difference in keeping tenants safe. When you combine the safety features promoted by an SBD member company like ourselves with the likes of the Videx event logging, image capture and ability to modify access users on the go, for example, we can help to create a very safe and secure environment. Personally, I think there needs to be a greater emphasis on the role of security legislation Technology has completely transformed the way local authorities and housing association are able to choose, install and manage door entry and access control systems for tenants and visitors alike. Personally, I think there needs to be a greater emphasis on the role of security legislation such as Secured by Design to ensure all councils and housing association consultants are up to date with what constitutes a robust and secure system that's also cost effective too. In my role, I see weaknesses in systems and constant ongoing costs that could easily be avoided. For instance, features such as timed remote entry means local authority and housing association management no longer need to worry about keys being lost, the wrong keys being supplied or locks needing to be changed. With new systems such as the Videx MiAccess and Videx WS4 range, we can help to massively reduce a housing association's or council's carbon footprint and engineer costs by allowing them the access to management and control from an offsite location. Crime prevention We can also use live and logged events to help prevent crime in different ways, from antisocial behaviour growing around a tenant being called or visited much more regularly than others, to knowing a tenant is currently still living at a property but isn't paying rent or answering to any correspondence. Technology enables local authorities and housing associations to receive detailed data and therefore behavioural insights on the people under their management and care. If consultants and specifiers are advised on the most appropriate systems that meet their specific entry needs, they can ensure greater, safer and more convenient access control that meets the requirements of both the end user and the those responsible for its effective management.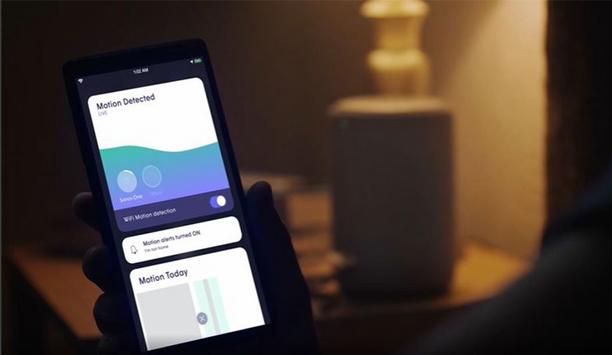 Wireless technology is transforming motion detection
Motion detection is a key feature of security systems in residential and commercial environments. Until recently, systems have relied heavily on closed circuit television (CCTV) and passive infrared (PIR) sensors, which both require significant investment and infrastructure to install and monitor. Developments in wireless technology are increasing home security possibilities. Few years ago, these developments led Cognitive Systems to discover that the wireless signals surrounding oneself can be used to detect motion. Known in the wireless industry as WiFi sensing, this technology brings many benefits that other motion detection solutions have not been able to provide. The working of WiFi sensing At Cognitive Systems, the company has used WiFi sensing technology to develop a motion detection solution called WiFi Motion™, which measures and interprets disruptions in RF signals transmitted between WiFi devices. When movement occurs in a space, ripples in the wireless signals are created. WiFi Motion interprets these ripples and determines if an action, such as sending a notification, is needed. Enabling this functionality in a space is incredibly simple. With a software upgrade to only one's WiFi access point (or mesh router), motion sensing capabilities are layered into one's WiFi network. Existing connected WiFi devices then become motion detectors without detracting from their original functions or slowing down the network. Using artificial intelligence (AI), WiFi Motion establishes a benchmark of the motionless environment and learns movement patterns over time, which could be used to predict trends. This allows unusual movement patterns to be detected with greater accuracy while decreasing the potential for costly false alerts. WiFi Motion requires no line-of-sight or installation WiFi sensing and other home monitoring solutions All of these capabilities are made possible by WiFi sensing and together create a motion detection system that provides unparalleled accuracy, coverage, privacy and affordability compared to other solutions on the market. PIR integration is far more complex and imposes electronic and physical design restrictions compared to WiFi sensing. In terms of placement, PIR systems are difficult to install, requiring line-of-sight and a device in every room for localisation. WiFi Motion requires no line-of-sight or installation and is also a scalable solution compared to PIR. Much like cameras, PIRs can only cover so much space, but WiFi Motion can cover the entire home and even detect motion in the dark and through walls, without adding additional devices to the home. WiFi Motion detects less distinguishing context than cameras and microphones, but more context than regular PIR sensors for the perfect balance of privacy and highly accurate motion detection. Privacy solution While cameras have been the security solution for years, WiFi Motion offers a more affordable solution that can rival the privacy and coverage capabilities of even the most high-end cameras. With such a wide coverage area, one might think that WiFi sensing infringes on privacy, but actually, the opposite is true. With WiFi Motion, the contextual information collected cannot be used to identify a specific individual, unlike cameras which can clearly identify a person's face or microphones, which can identify a person's voice. It is different from other smart home security options that use cameras and microphones because it only senses motion using WiFi signals - it doesn't "see" or "listen" like a camera or microphone would. This provides opportunities for added security in spaces where privacy might be a concern and installing a camera may not be a comfortable solution, such as bathrooms and bedrooms. The data collected is also anonymised and highly encrypted according to stringent industry privacy standards. Existing connected WiFi devices then become motion detectors Additional WiFi sensing applications Since WiFi sensing technology requires no additional hardware or subscription fees, it is much more affordable than other motion detection solutions. It can be used as a standalone solution, or it can be easily layered into more complex systems. This ease of integration, scalability and relatively low cost brings a lot of potential for various applications. Motion detection can trigger other smart devices in the network to turn lights on or off In eldercare, for example, WiFi sensing can be used to help seniors live comfortably in their homes for as long as possible. With the increasing aging population and high costs associated with care homes, the market for this application is considerable. Caregivers can use an app to monitor movement in their loved one's home and be alerted about unusual movement patterns that could indicate a concern. For smart homes and other environments that have a network of smart devices, the artificial intelligence (AI) component of the technology allows for improvements to automated features. Motion detection can trigger other smart devices in the network to turn lights on or off or make adjustments to the temperature in a room. Security for the commercial sector For office buildings and other commercial properties, it is easy to see how all of these features could be scaled up to offer a highly accurate and cost-effective motion sensing and smart device automation solution. Cognitive Systems is closely involved with the development of WiFi sensing technology, working with various industry groups to establish standards and help it reach its full potential. WiFi Motion is merely the tip of the iceberg in terms of motion sensing possibilities, but its applications in the world of security are undeniably compelling. It is an exciting time for the wireless industry, as one works with stakeholders in the security space to explore everything this technology can do.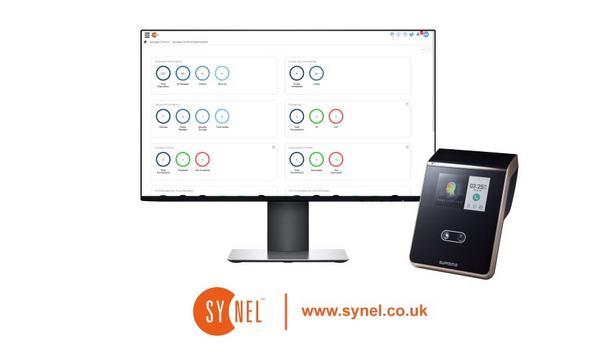 Synel Industries UK unveils scalable and cost-effective cloud-based access control solution, Synergy Access
Workforce management specialist, Synel Industries UK (Synel UK), has introduced the latest version of Synergy Access, a cloud-based access control solution which provides a scalable and cost-effective way to manage who is allowed access to restricted areas. Available as a stand-alone solution or as part of a wider suite of software from Synel that includes Time and Attendance and other workforce management modules, Synergy Access is designed to provide a future-proof solution for access control applications of any size, from one building with just a few doors, through to multiple sited organisations that need to secure many thousands of entrances and exits. Effective access control solutions "Synel has already acquired extensive knowledge of what it takes to deliver effective access control solutions, having previously fulfilled the requirements of many existing clients, including banks, data centres, education facilities, commercial offices, retail, warehousing and manufacturing plants," said James Smith, the Chief Executive Officer (CEO) of Synel Industries UK (Synel UK). The latest version of Synergy Access has been developed in response to feedback from existing customers" James Smith adds, "We have seen steady growth in access control enquiries and sales, and the latest version of Synergy Access has been developed in response to feedback from existing customers who have told us they are placing much more value in the benefits delivered by the Cloud and latest technological advancements, such as facial recognition." Synergy Access Synergy Access, which is offered as a traditional on-site architecture solution or via Synel UK's fully managed hosted cloud architecture (SaaS), works hand-in-hand with the company's own brand readers, as well as fingerprint-based biometric readers and the latest state-of-the-art facial recognition devices from technology partner, Suprema. "We have enjoyed a long-term business relationship with Synel and together we have been able to meet the expectations of many of Synel's customers," said Jamie McMillan, Managing Director at Suprema Systems. James McMillan adds, "With the launch of the latest Synergy Access version, I believe Synel has the opportunity to offer system integrators a competitive edge, while providing users with added value from their access control systems." ANPR module Synel has partnered with 4Sight Imaging to introduce an ANPR module for Synergy Access In addition, Synel has partnered with the renowned UK Automatic Number Plate Recognition (ANPR) specialist, 4Sight Imaging, to introduce an ANPR module for Synergy Access that allows an on-site ANPR engine to be managed over the Cloud as a hybrid solution. This has already been rolled out to a host of customers. "As technology partners who are experts in their respective fields, 4Sight Imaging and Synel have a proven track record of working together to ensure customers can make best use of ANPR as part of an access control solution," said Martin Cowley, Strategic Accounts Manager at 4Sight Imaging. Martin adds, "The development that we have worked on with Synel allows their customers to take advantage of our leading ANPR engine, whilst managing credentials through Synel's platform, from anywhere in the world." Integration partnerships Synel Industries UK's Chief Executive Officer, James Smith further said, "We are in a fantastic position to benefit from continued growth with Synergy Access and are actively looking for new integrator partnerships across EMEA who would like to be part of its success." He concludes, "Synergy Access offers system integrators a feature rich and yet competitively priced access control solution, which will enable them to win new business and have the opportunity to enjoy long-term recurring revenue by promoting our Cloud-based SaaS. The Synel UK team welcomes any enquiries for demonstrations, as well as being available to provide ongoing pre-sales and post-sales support."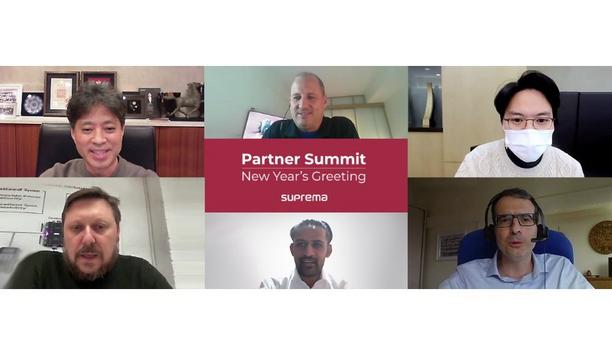 Suprema announces new leadership and shares business blueprint at virtual partner summit meeting
Suprema, a globally renowned company in access control, biometrics and time & attendance solutions, hosted a virtual partner summit on Feb 3, 2021, where it announced new leadership, shared business success stories as well as a business blueprint for future growth. Suprema Partner Summit The Partner Summit, attended by close to hundred Suprema partners, began with a greeting from James Lee, the new Chairman of the company. Lee thanked partners for Suprema's sales performance, shared how Suprema headquarter employees are striving under the COVID-19 pandemic, and introduced the new leaders of Suprema. Hanchul Kim, previous Managing Director of Suprema, was appointed the new Head of BioStar business. Seongbin Choi, the former Head of Software R&D, is now leading the entire BioStar R&D. Andrew Kim, who joined Suprema, in September 2020, as Chief Strategic Officer, was named the new Head of MOCA Systems Inc., a Suprema-affiliate start-up specialising in mobile credential solution. FaceStation F2, the fusion multimodal terminal At the virtual partner summit, Suprema shared the success of FaceStation F2 At the virtual partner summit, Suprema shared the success of FaceStation F2, the fusion multimodal terminal featuring Suprema's latest face recognition technology that combines the best of IR and visual face recognition methods. "FaceStation F2 hit record sales for most units sold three months into the launch. This is the most success than with any other product we've ever released," said the new Head of BioStar business, Hanchul Kim. Contactless and face recognition solutions He adds, "Thanks in part to the success of FaceStation F2, Suprema's sales units of face recognition devices more than doubled in 2020. With the demand for contactless solutions on the rise, we expect face readers to account for around thirty percent of entire unit sales in 2021." Suprema also presented a five-year vision to become a renowned provider of ACaaS (Access Control as a Service) to enterprise market, using AI, big data and cloud technology. Visual recognition, data analytics and AI expert "Suprema has a strong visual recognition, data analytics and AI technology that will serve well in advancing to object and motion detection, so it really is a natural path for us to expand to the field of fire, intrusion alarm and video surveillance and take BioStar platform to the cloud to offer a total solution to higher-end enterprise customers," Hanchul Kim further explained. Towards the end of the event, Suprema gave a peek of X-Station 2 scheduled for launch in the first half of the year. X-Station 2 is an advanced touchscreen-based card reader capable of adding QR code module option at the bottom.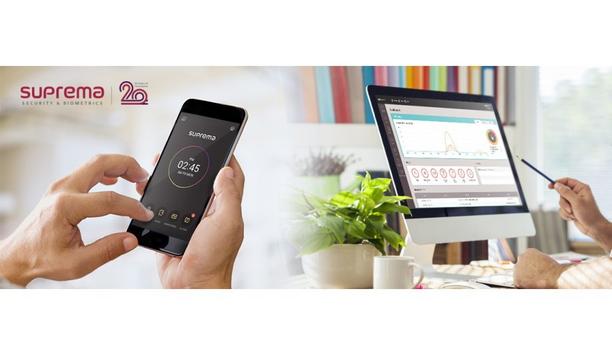 Suprema announces that their BioStar 2 platform receives ISO 27001 and ISO 27701 certifications
Suprema, a pioneer in access control, biometrics and time & attendance solutions, announces that their BioStar 2 platform acquired ISO 27001 and ISO 27701 certifications, internationally recognised privacy information and security standard. ISO 27001 ensures that appropriate measures are in place for data protection and management of information. ISO 27701, first established in August last year, is granted to systems compliant with the General Data Protection Regulation (GDPR) and other similar legislations like California Consumer Privacy Act (CCPA). Both certifications are published and managed by the International Organisation for Standardisation (ISO). Visitor management features I'm glad to have the ISO 27001 and 27701 certifications validate our efforts" Suprema BioStar 2 that acquired the ISO certifications, is a web-based open platform with access control, time and attendance and visitor management features. Suprema offers API and SDK that enables BioStar 2's easy integration with third party systems. Suprema BioStar 2 met all of the 26 data protection management standards, 114 data protection control and 18 personal information management requirements for the certifications. "Suprema has been striving to strengthen the security level of not just our products and solutions but the company as a whole. We've expanded our security team and are running a data protection system in line with global security compliance standards, providing safe and secure solutions. I'm glad to have the ISO 27001 and 27701 certifications validate our efforts," said Young S. Moon, the CEO of Suprema Inc.
Related white papers
Physical access control in higher education
5 reasons to integrate mobile technology into your security solution
11 considerations for embedded system RFID readers