Fujitsu Access Control Readers
(1)
Browse Access Control Readers
Access control reader products updated recently


Looking to the future with edge computing
Edge devices (and edge computing) are the future. Although, this does seem a little cliché, it is the truth. The edge computing industry is growing as quickly as technology can support it and it looks like we will need it to. IoT global market The IoT (Internet of Things) industry alone will have put 15 billion new IoT devices into operation by the year 2020 according to a recent Forbes article titled, "10 Charts That Will Challenge Your Perspective of IoT's growth". IoT devices are not the only edge devices we have to deal with as the total number of connected edge devices includes the likes of devices like security devices, phones, sensors, retail sales devices, and industrial and home automation devices. The IoT (Internet of Things) industry alone will have put 15 billion new IoT devices into operation by the year 2020 The sheer number of devices begins to bring thoughts of possible security and bandwidth implications into perspective. The amount of data that will need to be passed and processed with all of these devices will be massive. There needs to be consideration taken by all business owners and automation engineers into how this amount of data and processing will be conducted. Ever-expanding edge devices market As the number of edge devices in the marketplace and their use among consumers and businesses rises, the need to be able to handle the data from all of these devices is no longer going to be suitable for central server architectures. We are talking about hundreds of billions and even trillions of devices. According to IHS Markit researchers' study, there were 245 million CCTV cameras worldwide. One has to imagine there are at least 25% of that many access control devices (61.25 million devices) based on a $344 million market cap also calculated by IHS Markit's researchers. If all the other edge devices mentioned earlier are considered then one can see that trying to route them all through servers for processing is going to start to become difficult if it hasn't already, -which arguably it already has, as is evidenced by the popularity of cloud-based solutions amongst those businesses that already use a lot of edge devices or are processing a lot of information on a constant basis. Cloud computing The question is whether cloud computing the most effective and efficient solution as the IoT industry grows The question is this; is cloud computing the most effective and efficient solution as the IoT industry grows and the amount of edge devices becomes so numerous? My belief is that it is not. Taking the example of a $399 USD device that is just larger than the size of a pack of cards and runs a CPU benchmarked at the same level as a mid-size desktop. This device has 8GB RAM and 64GB EMMC built-in and a GPU that can comfortably support a 4K signal at 60Hz with support for NVMe SSDs for add-on storage. This would have been unbelievable five years ago. As the price of edge computing goes down, which it has done in a dramatic way over the last 10 years (as can be seen with my recent purchase), the price to maintain a central server that can perform the processing required for all of the new devices being introduced to the world (due to the low cost of entry for edge device manufacturers) becomes more expensive. This introduces the guarantee that there will be a point where it will be less expensive for businesses, and consumers alike, to do the bulk of their processing at the edge as opposed to in central server architectures. Cloud computing is now being overtaken by edge computing, the method of processing data at the edge of the network in the devices themselves Edge computing There are a plethora of articles discussing and detailing the opposition between the two sides of the computing technology coin, cloud computing and edge computing. The gist of it is that "cloud computing" was the hot new buzzword three years ago and is now being overtaken by "edge computing." The truth is that cloud computing is a central server architecture hosted at someone else's location. Edge computing is going to be a necessary development in the technology industry Edge computing is the method of processing data at the edge of the network (in the devices themselves) and allowing for less resources required at a central location. There is certainly a use case for both, however the shift to edge computing amongst the general public and small to mid-sized businesses will not be a surprise to those players, who have been paying attention. One article titled, "Next Big Thing In Cloud Computing Puts Amazon And Its Peers On The Edge" by Investor's Business Daily takes the stance that edge computing is going to completely displace centralised cloud computing and even coins the phrase, "Cloud computing, decentralised" to explain edge computing. It speaks for the stance that most experts in technology seem to be taking, including Amazon Web Services' VP of Technology, Marco Argenti according to the same article. We know that edge computing is going to be a necessary development in the technology industry, and it is happening as I write this, and quickly at that. Cost efficiency of edge processing As time goes on, the intersection between the prices of network bandwidth, edge processing and maintaining super powerful central servers will cause edge processing to be the most efficient and cost-effective way to maintain a scalable network in any environment, including datacenters. Owning a central server or utilising edge computing become the better options As it currently stands, most residential users can only achieve a 1Gbps WAN (internet) connection, and small to medium-sized business can't get much more but seem to get much less, based on my personal experience. When more than 1Gbps needs to be processed, cloud computing becomes very expensive at which point, owning a central server or utilising edge computing become the better options. Then you look a total cost of ownership and when the cost of edge computing is less expensive than the cost of maintaining central server architectures, edge computing becomes the single best option. So, I'll say it again, edge devices (and edge computing) are the future.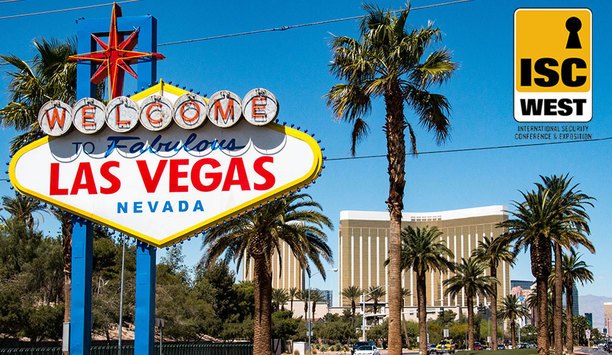 ISC West 2019: what's new in physical security's biggest global tradeshow?
ISC West continues to innovate and adapt to the changing needs of the security marketplace. In 2019, there will be 200 new exhibitors, 100 new speakers and an expanding mix of attendees that includes more end users and international attendees. The International Security Conference & Exposition (ISC West) will be held April 10-12 at the Sands Expo in Las Vegas. Among the more than 200 new exhibitors on the show floor will be Dell Technologies, Resideo, SAST (a Bosch IoT startup), Belkin International, NetApp, Lenovo, Kingston Technology and many others. The event continues to see more and more solutions in the area of IoT/connected security, a surge in barrier/bollards exhibitors, an increased number of start-up companies, and an emphasis this year on stadium/major events security. Plus, the new exhibit area of ISC West, Venetian Ballroom, will include a mix of solutions from mid-sized domestic and international companies, and is the home of the Emerging Technology Zone – back for its second year with 50-plus start-up companies expected. The International Security Conference & Exposition (ISC West) will be held April 10-12 at the Sands Expo in Las Vegas "ISC West is no longer just about video cameras, access control systems and alarms," says Will Wise, Group Vice President, Security Portfolio for Reed Exhibitions, which produces and manages ISC West. Embracing and stimulating the market dynamic of comprehensive security for a safer, connected world, solutions on display at the show reflect convergence across physical security, IT (information technology) and OT (operational technology). The ISC West expo floor includes specialised featured areas such Connected Home, Public Safety & Security, Connected Security, Unmanned Security Expo and the Emerging Technology Zone. Plus, complimentary education sessions in the Unmanned Security Expo theatre will include topics such as drones, counter-drone solutions, ground robotics and regulations/policies that support autonomous technology. This year's event will feature more than 1,000 products and brands covering everything from video surveillance, access control and alarms/alerts, to IoT, IT/cybersecurity convergence, AI, embedded systems, drones and robotics, smart homes, smart cities, public safety and more. The ISC West expo floor includes specialised featured areas such Connected Home and the Emerging Technology Zone Elevating the Keynote Series Over the past few years, ISC West has elevated its Keynote Series (open to all attendee types) to include more speakers and dynamic content covering relevant topics. Attendees should be sure to head to the Keynote room Wednesday and Thursday mornings at 8:30 a.m. before the expo floor opens at 10 a.m. Relating to attendance, ISC West continues to diversify and grow the attendee universe by attracting additional enterprise government end-users across physical and IT/OT responsibilities. The show also continues to attract and grow the channel audience, and there will be an increasing number of International attendees. "Years ago, ISC West was known exclusively as a dealer/integrator/installer show, but not anymore," says Wise. "Today, the demographic mix continues to evolve as the event diversifies its product and educational offerings, embracing the current market reality of collaboration among integrators/dealers/installers, end-user decision-makers, and public safety and security professionals." When planning for the show, be sure to view the list of special events and take advantage of the additional connection-making opportunities Within the SIA Education@ISC West conference program, there are over 100 new speakers. Through ISC West's strong partnership with the Security Industry Association (SIA, the Premier Sponsor of ISC), the SIA Education@ISC West program has expanded and become increasingly dynamic and diverse over the last three years. In addition, ISC West and SIA are hosting a Women in Security breakfast on Friday morning April 12th. Women in Security is a new track for the education program. "Our attendance data reflects the demand for a mix of physical security integrator and end-user content, a balance of technical and management/strategic topics, and diverse topics incorporating IoT and cybersecurity/physical security convergence, and analytics expertise," says Wise. "Last year was a record year for conference program attendance, and 2019 will yet again set new benchmarks." Mobile apps, information desks and ease of registration ISC West is also focusing on the attendee experience. Need advice on what exhibitors are a fit for your business needs and interests? The Information Desk adjacent to the main expo entrance will provide customised recommendations based on the information attendees provided during the registration process. Attendees can download the official ISC West mobile app and create a MyShow account through the ISC West website Attendees can download the official ISC West mobile app and create a MyShow account through the ISC West website to research exhibitors and product categories, receive exhibitor recommendations that best fit business needs, review complimentary educational opportunities as well as 85-plus sessions from the paid SIA Education@ISC program. There are many networking opportunities being offered at the show this year. When planning for the show, be sure to view the list of special events and take advantage of the additional connection-making opportunities. Whether attendees want to network with peers or customers at an awards ceremony (Sammy Awards, Fast 50, New Product Showcase Awards), Charity event (AIREF Golf Classic, Mission 500 Security 5K-2K Run/Walk), or an industry party (SIA Market Leaders Reception, ISC West Customer Appreciation Party at Tao), there are a variety of special events offered, all designed to help you make new connections. Make sure to check out the ISC West website for all the Special Events taking place at ISC West.
Open Supervised Data Protocol (OSDP): the gold standard for access control installations
Today's security industry technology standards create a common framework for achieving predictable performance. Systems are made more secure and easier to install, use and integrate with other devices. Standards are also intended to be living documents, open to continual refinements to benefit manufacturers, integrators and end users. An excellent example is the Open Supervised Data Protocol (OSDP), which is now the industry's gold standard for physical access control installations. It was designed to offer a higher level of security with more flexible options than the aging defacto Weigand wiring standard. Updating OSDP-readers simultaneously One recent addition enables end users to push firmware and software updates to thousands of OSDP-enabled card readers simultaneouslyOSDP, first introduced in 2011 by the Security Industry Association (SIA), continues to evolve with significant manufacturer input. One recent addition enables end users to push firmware and/or software updates to a few or thousands of OSDP-enabled card readers simultaneously. Weigand technology requires updates to be made one at a time at each reader. Regularly changing reader encryption keys is an excellent way to enhance facility security. It's easy using the OSDP file transfer capability and the latest DESFire EV2 credentials containing multiple encryption keys. You can transfer the next code on the card to all readers and the job is done. And there's no need to create a new card for each user or reprogram each individual reader. AES-128 encryption ensures cybersecurity It's time to migrate entirely away from Weigand technology. If greater security, convenience and reduced labour from the latest OSDP updates isn't reason enough, here are a few more things to consider. The 40-year-old Weigand protocol provides no signal encryption, making it easy for hackers to capture the raw data transmitted between cards and readers. OSDP readers support AES-128 encryption while providing continuous monitoring of wires to guard against cybercriminals. Weigand reader installations require homerun cable pulls from the control panel to each peripheral device. OSDP readers can be daisy chained, providing additional savings on cabling and installation time. Weigand technology is simply too slow to work with today's most versatile and secure card technologies. OSDP readers work with virtually all modern access control cards. The OSDP standard also works with biometric devices; Weigand does not. Meeting requirements of FICAM guidelines SIA is pushing to make the latest OSDP version a standard recognised by the ANSI, a move to enhance the global competitiveness of U.S. security businessesAlso, OSDP is becoming a must-have standard for organisations demanding the highest security levels. The standard meets requirements of the Federal Identity, Credential and Access Management (FICAM) guidelines that affect how the access control industry does business with the federal government. SIA is pushing to make the latest OSDP version a standard recognised by the American National Standard Institute (ANSI), a move to enhance the global competitiveness of U.S. security businesses. There's still a large worldwide reader installation base that works solely with the Weigand protocol. Admittedly, changing them all at one time may be prohibitively expensive; however, standards should be viewed as a journey, not a destination. That's why a measured migration is the right choice for many organisations. Begin by securing the perimeter. Replace only the outside-facing Weigand readers. As long as the walls are secured, the inside can remain a softer target until OSDP-compatible readers can be added indoors. The case for moving to OSDP as a standard is compelling. It offers our industry the opportunity to design access control software and products that provide what end users want most – greater security, flexibility and convenience.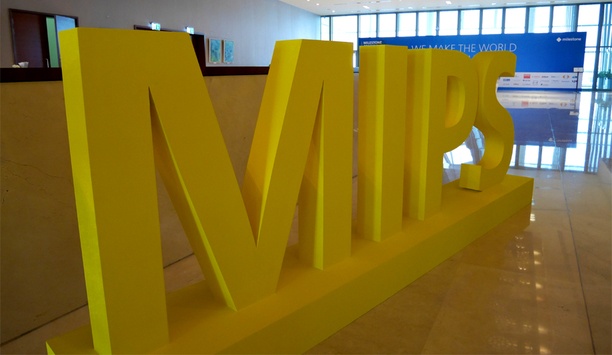 Milestone Community Days 2017 to showcase partner solutions and industry trends highlights
Milestone Systems, the open platform company in video management software (VMS), is hosting the EMEA Milestone Community Days (MIPS) on May 8-10 in Dubai, UAE. Danish Ambassador to the UAE and Qatar Merete Juhl opens the event at the opening reception on May 8. Milestone partners will highlight and showcase integrated solutions. Several conference tracks will give the participants inside information on VMS technology and Milestone community development. Future trend highlights Also, Milestone top management representatives will highlight industry future trends in their keynotes. The second product update of XProtect 2017, will be presented during the event. The partner community is essential to the Milestone open platform business strategy and Milestone partners will demonstrate innovative solutions, ranging from advanced storage to video analytics on the edge. More than 30 partners will showcase integrations to XProtect and a wide range of add-on products. Sponsoring partners Diamond: Allied Telesis, Fujitsu Platinum: iCetana, Pivot3, Seagate Technologies, Venzo Secure Gold: Axis Communications, Fibernetix, Hikvision, IBM, Intrasa, NetApp, Scality Silver: Advancis, Axone Systems, BARCO, Bosch, Dahua, Dell EMC, Ela-soft, G2K Group, Ipsotek, Nedap, Optex, Pablo Niklas, Parking Spotter (Milestone Kickstarter winner), Promise Technology, Quantum, Rasilient, Snap Surveillance, Soliton, Spectra Logic, Vidsys, XPR Group XProtect 2017 VMS showcase Milestone continues to maximize the business value of VMS for partners and customers and is set to release an update of the award-winning XProtect VMS software. This is in addition to adding two new business-ready products to the XProtect product portfolio. Open platform technology enables Milestone and partners to rapidly optimize the software to fit ever-changing market needs. "Including this EMEA event, we will have had have more than a thousand participants globally at our community days. This is clear proof of the attraction of the Milestone Community and a testimonial to our number one market position," says Kenneth Hune Petersen, Milestone Systems Chief Sales and Marketing Officer.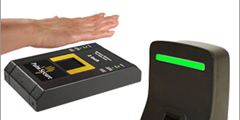 Fujitsu names PCSC master distributor for Fujitsu PalmEntry Physical Access Control Solutions
Agreement enables enhanced technical support and faster time to installation for PalmEntry and PalmEntryXS solutions Fujitsu Frontech North America Inc., a leader in innovative technology and front-end solutions is pleased to announce that Torrance, California-based PCSC will be the master distributor for PalmEntryTM and PalmEntryTMXS physical access control solutions effective immediately. Both PalmEntry and PalmEntryXS are based on Fujitsu's award winning PalmSecure® palm vein biometrics technology. Quality access control solutions PCSC is a designer and manufacturer of quality access control solutions ranging from integrated hardware to sophisticated access control management software, including door entry access, video badging, CCTV control, elevator control, alarm graphics, PoE network peripherals, and video integration. "We are delighted that Fujitsu has chosen PCSC as the master distributor for PalmEntry and PalmEntryXS solutions," according to Mas Kosaka, President and CEO, PCSC. "This agreement will allow us to build and complement our existing product portfolio while enabling us to penetrate new markets with our security solutions." Limits of the Fujitsu-PCSC agreement This master distributor agreement applies only to PalmEntry and PalmEntryXS solutions. Fujitsu Frontech North America Inc. will continue to be the primary supplier of PalmSecure technology that includes PalmSecure Mouse, PalmSecure for Single Sign-on and PalmLockTM for SAP. Existing PalmEntry and PalmEntryXS solution customers can expect to receive the same high level of customer service and customer care from the Fujitsu Frontech North America support team. Fujitsu's palm vein device canonly recognise the pattern if theblood is actively flowing withinthe individual's veins, soforgery is virtually impossible Palm vein biometric technology solutions PalmEntry and PalmEntryXS solutions are based on Fujitsu's patented PalmSecure palm vein biometric technology. "By streamlining the sales channel, we are creating greater efficiencies that will enable PCSC to maintain and even augment the high level of customer service and care their customers receive today, while being very price competitive," according to Randy Fox, Vice President of Sales and Marketing, Fujitsu Frontech North America Inc. "PalmEntry and PalmEntryXS solutions will be a nice addition to the robust suite of products and services offered by PCSC". Fujitsu PalmSecure biometric palm vein sensors use a near-infrared light to capture a user's palm vein pattern, generating a unique biometric template that is matched against the palm vein patterns of pre-registered users. Unlike other readers, the PalmSecure device does not come into contact with the skin, making it extremely hygienic, non-intrusive and unrestricted by external factors such as skin types and conditions. Registration for PalmSecure device users takes less than one minute and authentication takes less than one second. Reliable authentication Fujitsu's family of biometric solutions, PalmSecure® sensors, PalmSecure for SSO (single sign-on) and the PalmEntryTM Physical Access Control system all utilise the award-winning technology. The palm vein device can only recognise the pattern if the blood is actively flowing within the individual's veins, so forgery is virtually impossible. This advanced, vascular pattern recognition technology not only provides highly reliable authentication with low false accept and reject rates, but also allows for fast and easy enrolment.

Fujitsu PalmSecure biometric authentication deployed at Hiscox London Market
The PalmSecure readers have been installed as a security protocol to authenticate employee Security Systems Technology Ltd (SST) have implemented palm-vein biometric authentication by Fujitsu(PalmSecure) for Hiscox London Market, a division of the Bermuda-based insurer that underwrites international businesses via Lloyd's of London. The PalmSecure readers have been installed as a security protocol to authenticate employee access as Hiscox introduced secure document scanning in a move towards a paperless office. A rigorous identification process to ensure that documents were assigned to the right person with an optimal flow of work was essential. SST evaluated numerous biometric technology devices before recommending and commissioning the PalmSecure readers which are used alongside the Fujitsu fi-6800 Production Scanner. The paper scanning technology was introduced in order to speed up business and reduce human error but accompanying security had to be thorough. As a security and IT partner of Hiscox, SST assessed other approaches including fingerprint, facial recognition and RFID cards. Enthusiastic user feedback has stressed the speed and simplicity of the identification method as part of an end-to-end document management solution that handles scanning, file conversion, compression and storage. During the research stage, SST worked with Hiscox to introduce the Fujitsu PalmSecure reader and integrate it with the overall document management platform using a software development kit (SDK.) Steve Bigmore, IT Project Manager at Hiscox, said: "We reviewed the palm-vein technology and were impressed with its maturity and extensive use across a range of business sectors. Looking forward, we could see potential integration with Microsoft Active Directory which was already in use at Hiscox so we were confident it would remain compatible with our IT plans." Jonathan Carrasco, Technical Manager at SST, said: "Palm-vein recognition is based on the absorption of harmless infrared rays which encounter deoxygenated blood in the palm veins that is flowing back to the heart. Being contactless, the technology is hygienic and practically impervious to environmental influences. PalmSecure also provides significantly higher precision and security than the biometric recognition of a fingerprint or an iris."
Featured white papers
5 steps to finding the right access control system for you
Download
Why outdated access control systems are a big problem
Download
Five things to consider for AI with video technology
Download