MOBOTIX Access Control Accessories
(1)
Browse Access Control Accessories
Access control system accessory products updated recently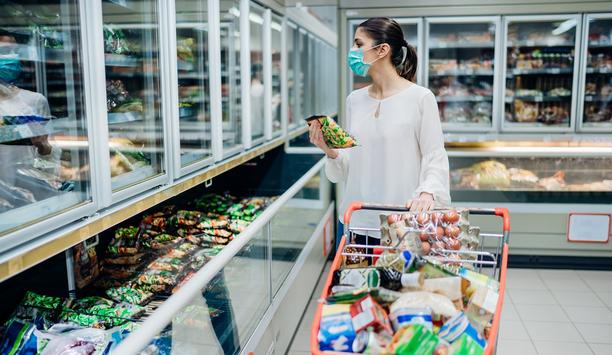 The automated future of retail and how to secure it
While the foundation of autonomous retail has been built up over the past few years, it is only now that retailers are beginning to fully experiment with the technology. There were an estimated 350 stores globally in 2018 offering a fully autonomous checkout process, yet this number is forecast to increase dramatically with 10,000 stores anticipated by 2024. This acceleration in the growth of unmanned retail stores has, in part, been boosted by the COVID-19 pandemic and a demand for a more contactless, socially distanced shopping experience. Physical security technologies Innovative physical security technologies can play a significant role in protecting a site while supporting its operation Many retailers are now exploring such solutions as a way to streamline their services and simplify store operations while reducing overheads. Of course, the security of unmanned sites is a concern, with many eager to embrace such a design, but wary about the prospect of leaving a store unguarded. This is where innovative physical security technologies can play a significant role in protecting a site while supporting its operation and also helping to improve customer experience. Comprehensive integrated solution To make the autonomous retail vision a reality, a comprehensive solution is needed that integrates network cameras, IP audio speakers, and access control devices. The cameras can be employed to monitor entrance points and sales areas, including checkout terminals, and can be monitored and operated remotely from a central control room. This offers management full visibility of operations, regardless of the number of stores. Recorded video material can be processed, packaged, and passed to authorities, when necessary, by applicable laws. Optimising operations As autonomous stores do not require staff to be present and run largely independently, managers can be notified automatically via mobile device if an event occurs that requires their attention. This could range from a simple need to restock popular items or clean the premises after a spillage, to a criminal break-in or attack. Again, network video surveillance cameras installed inside and outside of the premises provide high-quality video of any incident as it occurs, enabling immediate action to be taken. Improving customer experience Access control mechanisms at the entrance and exit points enable smooth, touch-free access to customers Access control mechanisms at the entrance and exit points enable smooth, touch-free access to customers, while IP audio speakers allow ambient music to be played, creating a relaxed in-store atmosphere and also offering the ability to play alerts or voice messages as required. Due to the automated nature of such audio broadcasting, consistency of brand can be created across multiple locations where playlists and pre-recorded voice messages are matched in terms of style and tone from store to store. Boosting profits The accessibility of premises 24/7 can ultimately lead to an increase in sales by simply allowing customers to enter the store and make a purchase at any time, rather than being restricted by designated retail hours. This also serves to improve customer loyalty through retail convenience. Utilising data from the access control system, managers can configure lights to turn on/off and ambient music to power down when the last person leaves the shop, to be reactivated the next time someone enters the premises. This approach can also conserve energy, leading to cost savings. Designing a future proof solution The threat of vandalism is greatly limited if everyone entering the shop can be identified, which is something that is already happening in Scandinavia using QR codes linked to an electronic identification system called BankID. This process involves a user being identified by their bank details, and their credentials checked upon entering the store. This not only streamlines the transaction process but vastly improves security because only those who want to legitimately use the services will go through the identification process, helping to deter antisocial or criminal behaviour. Physical security technology should be reliable and of high quality, without compromising the service to customers VMS-based network solution Both inside and outside of the premises, physical security technology should be reliable and of high quality, without compromising the service to customers, or hampering their experience. Door controls, network cameras, and loudspeakers, together with a comprehensive video management system (VMS), enable retailers to control every element of their store and remove any uncertainty around its management or security. Such a system, network-enabled and fully scalable to meet ongoing business requirements, can be offered using open APIs; this allows configuration and customisation while ensuring that the retailer is not limited by the technology or tied into any particular set-up or vendor as their requirements evolve. Additional security benefits As more businesses launch their unmanned stores, the benefits of such technology to streamline and improve every aspect of their operations become ever clearer. A comprehensive solution from a trusted security provider can bring complete peace of mind while offering additional benefits to support the retail business as it seeks a secure future.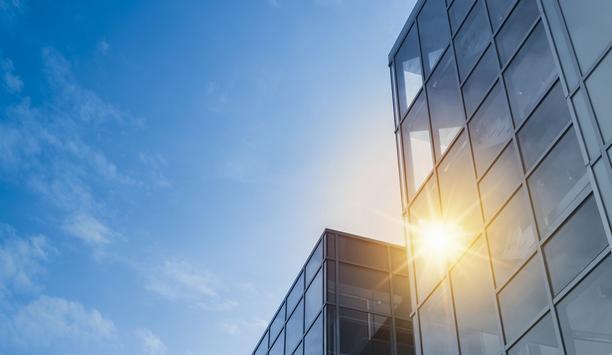 Get the most from investments in building security
From analogue to digital, from stand-alone to interlinked, building systems are in a state of transition. Moreover, the rate of change shows no sign of slowing, which can make it difficult to keep up to date with all the latest developments. If asked to pinpoint the single biggest driver of this revolution, one could point out the growing clamour for platform convergence. A security guard in a building doesn't want to use different systems to check video cameras, fire alarms or if someone has entered a restricted area: – it simply isn't efficient. For similar reasons, a building manager wants a single interface to control heating and lighting to match fluctuating occupancy levels, particularly in a hybrid working model. Applying the digital glue The demand from end-users for system convergence is growing, but to achieve full interoperability you still need to apply some 'digital glue' and that requires expertise. Yet bringing together disparate systems from different manufacturers can be problematic. Just as you get things to work, someone upgrades their solution and your carefully implemented convergence can start to come unstuck. Managing an implementation can quickly become more complicated, today's quick-fix can become tomorrow's headache This is one of the principal issues with all types of new technology; not everyone will choose the same path to reach the desired goal – it's the old VHS/Betamax argument updated for building management and security systems. Managing and maintaining an implementation can quickly become more complicated than it first appears and without proper oversight, today's quick-fix can become tomorrow's technical headache. Effective support for a hybrid workforce Today's hybrid workforce is a response to the pandemic that looks set to become an established part of working life for many companies across the world. Security systems have a massive role to play in facilitating this transformation that goes beyond simple intrusion detection, access control, and video monitoring. They can identify the most densely populated areas in a building to comply with social distancing guidelines and provide efficient use of space. The insights gathered from a security system can also be used to identify patterns of behaviour, which can then be used for planning and directing the use of building space to help create the best possible working environment while also minimising heating, lighting, and air conditioning expenditures. Identity credentials can help manage compliance with industry regulations by limiting access to certain areas Similarly, identity credentials – either biometric or mobile-based – can help manage compliance to industry regulations by limiting access to certain areas only to approved employees. Creating and maintaining the appropriate level of functionality requires a combination of innovative solutions and industry experience. The complete security package It's not just physical security that's important – cybersecurity is a major focus, too. Bringing together both the physical security and cybersecurity realms is increasingly becoming a 'must have' capability. What is evident is that the pace of technological change is faster than ever. Today's functionality simply wouldn't have been possible just a few years ago, while today's leading-edge developments may seem commonplace in five years.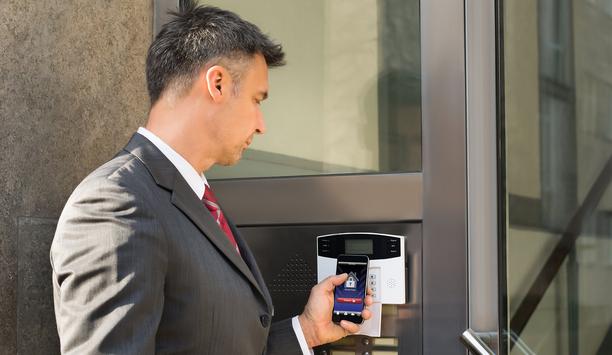 How businesses can protect their people in the new age of work
Ensuring employee health and safety remains a key priority for organisations this year, especially as we see COVID-19 cases continue to rise in different areas of the world. As an ongoing challenge, COVID-19 has shifted the priorities of many organisations. In fact, "improving health and safety for employees" is the top strategic goal this year of manufacturing and logistics organisations in the U.S. and U.K., according to research conducted by Forrester on behalf of STANLEY Security. But as we think about reopening and as hybrid workforce models and "workspace-on-demand" approaches rise in popularity, leaders need to consider implementing the right technologies to help ensure a safe return to the office. This means investing in health, safety, and security solutions that can help leaders protect their people. The intersection of security technology and health and safety There's no doubt that the scope of security has expanded in the wake of the global pandemic. What was once an area governed by a select few security or IT professionals within a business has now become a crucial company investment involving many key stakeholders. The role of security has expanded to encompass a broader range of health and safety challenges for businesses Additionally, the role of security has expanded to encompass a broader range of health and safety challenges for businesses. Fortunately, security technologies have made significant strides and many solutions, both existing and new, have been thrust forward to address today's biggest business challenges. Investment in security technology It's important to note that businesses are eager to adopt tech that can help them protect their people. Nearly half (46%) of organisations surveyed by Forrester report that they're considering an increasing investment in technology solutions that ensure employee safety. Technologies like touchless access control, visitor management systems, occupancy monitoring, and installed/wearable proximity sensors are among some of the many security technologies these organisations have implemented or are planning to implement yet this year. Facilitating a safe return to work But what does the future look like? When it comes to the post-pandemic workplace, organisations are taking a hard look at their return-to-work strategy. Flexible or hybrid workforce models require a suite of security solutions to help ensure a safer, healthier environment More than half (53%) of organisations surveyed by Forrester are looking to introduce a flexible work schedule for their employees as they make decisions about returning to work and keeping employees safe post-pandemic. Such flexible – or hybrid – workforce models require a suite of security solutions to help ensure a safer, healthier environment for all who traverse a facility or work on-site. One of the central safety and security challenges raised by these hybrid models is tracking who is present in the building at any one time – and where or how they interact. Leveraging security technology With staggered schedules and what may seem like a steady stream of people passing through, it can be difficult to know who's an employee and who's a visitor. Access control will be key to monitoring and managing the flow of people on-site and preventing unauthorised access. When access control systems are properly integrated with visitor management solutions, businesses can unlock further benefits and efficiencies. For instance, integrated visitor management systems can allow for pre-registration of visitors and employees – granting mobile credentials before people arrive on-site – and automated health screening surveys can be sent out in advance to help mitigate risk. Once someone reaches the premises, these systems can also be used to detect the person's temperature and scan for a face mask, if needed. We will likely see these types of visitor management and advanced screening solutions continue to rise in popularity, as 47% of organisations surveyed by Forrester report that they're considering requiring employee health screening post-pandemic. Defining the office of the future A modern, dynamic workforce model will require an agile approach to office management. It's imperative to strike the right balance between making people feel welcome and reassuring Businesses want to create an environment in which people feel comfortable and confident – a space where employees can collaborate and be creative. It's imperative to strike the right balance between making people feel welcome and reassuring them that the necessary security measures are in place to ensure not only their safety but also their health. In many cases, this balancing act has created an unintended consequence: Everyone now feels like a visitor to a building. Protocols and processes With employees required to undergo the same screening processes and protocols as a guest, we've seen a transformation in the on-site experience. This further underscores the need for seamless, automated, and tightly integrated security solutions that can improve the employee and visitor experience, while helping to ensure health and safety. Ultimately, the future of the office is not about what a space looks like, but how people feel in it. This means adopting a "safety-always" culture, underpinned by the right technology, to ensure people that their safety remains a business' top priority.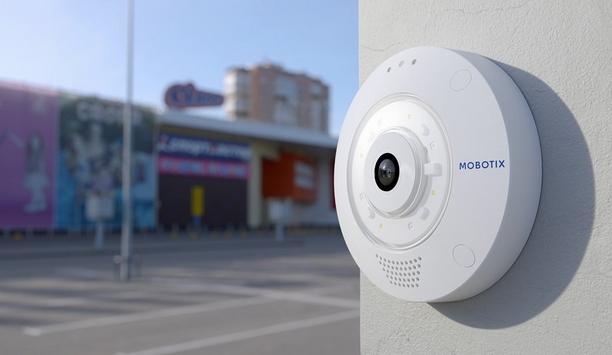 MOBOTIX launches 18 new products for intelligent video technology at once
With its major global Innovation Splash in November, MOBOTIX AG is placing 18 new hardware and software solutions on the market at once. New products The first hemispherical camera that combines infrared and LED white light in a single system is a major highlight. In addition, there is a new convenient dome camera, hemispherical modules, and Thermal CIF modules specially designed for perimeter protection for the MOBOTIX7 cameras with up to 105° wide angle of view (FoV). A fiber optic extension system now makes it possible to place the lenses of a single camera (S74) up to 60 meters apart. New intelligent apps and software developments expand the application possibilities of the MOBOTIX7 HighEnd video systems. And last but not least, three new cameras from the MOBOTIX entry-level MOVE series have been added to the portfolio, which for the first time feature a water-repellent nano-coating for the best view even in the rain. Video technology MOBOTIX can solve every conceivable video technology project worldwide in the future- and cyber-proof manner" "This comprehensive launch is visible proof of our strategy, which we have been stringently pursuing since the introduction of the open MOBOTIX 7 platform. MOBOTIX is now able to solve every conceivable video technology project worldwide in the future- and cyber-proof manner - regardless of size, the number of locations, requirements, or industry," explained Thomas Lausten, CEO of MOBOTIX AG. "The launch of the MOBOTIX HUB video management system (VMS) in May 2021 was already an important building block. We can now offer both the hardware - i.e., the camera itself - and the software and applications, including VMS for all project sizes from a single source and at our extremely high MOBOTIX security level, as a convincing all-around solution provider." Variety of innovations ensures a new launch format Whether hardware or software, all innovations will be presented to partners and customers on a central launch website. From there, visitors have the opportunity to delve into the versatile in-depth information in detail. "Ultimately, all these individual components of this product release combine with the existing portfolio to create customised solutions for our customers. Through the individual and effective combination of this vast potential, we can meet almost every need of our customers," explains Hartmut Sprave, MOBOTIX CTO." MOBOTIX - Once again, a pioneer in hemispheric technology Germany's video security experts are combining infrared and LED white light in a 360 omnidirectional camera MOBOTIX introduced hemispheric technology to the video security market back in 2008. Now, Germany's video security experts are again playing a pioneering role in the market by combining infrared and LED white light in a 360 omnidirectional camera for the first time. This makes it possible to create colour recordings even at night, allowing, for example, the reliable detection of the colour of clothing or vehicles. The second, new IoT video system, a classic dome camera, also impresses with its innovations. For example, the manual adjustability has been extended by the third level for more convenience and accuracy. Of course, both video security systems are integrated into the MOBOTIX7 platform, which allows the use of the individual camera-integrated analysis software (apps). High flexible tools: new apps & updates The MOBOTIX7 platform continues to grow. The current Innovation Splash includes four new apps, some from new software partners. This creates more and more innovative solutions for individual requirements. New intelligent apps and updates to existing apps make video analysis ever more flexible, precise and powerful. By the way, all available Certified camera apps can be used free of charge for 30 days for testing at MOBOTIX. If a customer can`t serve an application with the existing app portfolio, MOBOTIX will work with them to develop the perfect application for their particular requirements. MOBOTIX move breaks up raindrops Several new models, some with integrated video analysis, were also released in the MOBOTIX MOVE camera series, an attractively priced entry-level solution for smaller systems and selective additions to more complex projects. One highlight stands out: The new, groundbreaking MOBOTIX EverClear coating uses a special nano-technology that transforms water drops into an ultra-thin water film immediately upon impact. This ensures the best image quality, even in the rain. Flexibility and cybersecurity as core values MOBOTIX7 video system can face challenges, and the installation of suitable apps, without having to install new cameras" "We see more and more confirmation of our overall strategy. Companies or authorities are always facing new challenges to protect people, machines, or areas and in the course of process optimisation. An existing MOBOTIX7 video system can flexibly cover these tasks, and the installation of suitable apps, without necessarily having to install new cameras," sums up Lausten. "This is a flexible, highly intelligent, future-proof, and sustainable solution at the same time. And last but not least, it is highly cyber-secure." This is also evidenced, among other things, by the certification of the leading institute for penetration tests in Germany from June 2021, which once again confirmed the best possible cyber security of MOBOTIX products and solutions. Pure security was once - video technology can do much more Security remains a core competence of video technology. Supported by Deep Learning and Artificial Intelligence, MOBOTIX cameras can now do much more than that. They support and improve production processes in the industry. Cameras relieve personnel in healthcare. They increase service effectiveness in public institutions and improve security in schools. Retailers improve the shopping experience for their customers and increase their sales potential in the process. And last but not least, camera technology in transportation - keyword "smart city" - offers the best opportunities for safe, relaxed, and sustainable travel. "Video technology has the potential to make our lives safer and, above all, easier in the long term," concludes Thomas Lausten.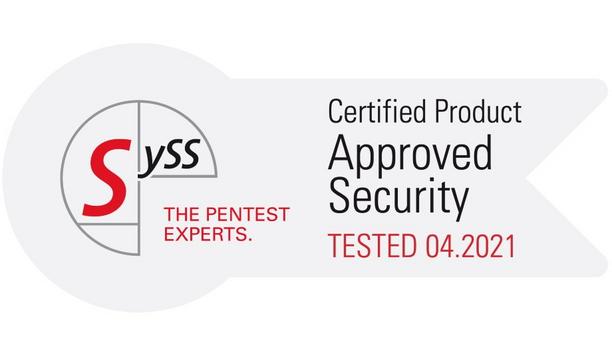 MOBOTIX 7 video platform and Mx6 series security cameras get certification from SySS GmbH for advanced cyber security
The manufacturer-independent IT solutions firm, SySS GmbH has tested and certified the security of the MOBOTIX 7 intelligent video platform and MOBOTIX Mx6 security cameras. As a result, the renowned institute for penetration tests in Germany has confirmed the best possible cyber security of MOBOTIX products and solutions. SySS GmbH testing certified During the tests, hardware and software components are subjected to simulated hacker attacks in several scenarios. These correspond to the current cyber-attacks, which have recently led to data tapping and data hijacking worldwide. The testers of SySS GmbH are familiar with the recent attack methods on IT systems and research how to prevent the intrusion into digital infrastructures. With this exclusive know-how, SySS GmbH tests IT landscapes and looks for weaknesses and security vulnerabilities. MOBOTIX 7 intelligent video platform and Mx6 cameras We only offer our customers video systems and solutions that provide the best possible protection" "The renewal of the SySS certificate for our MOBOTIX 7 platform and our Mx6 camera series confirms our continuous acting. We only offer our customers video systems and solutions that provide the best possible protection - not only for people, facilities, goods, grounds, or buildings but also for the data that our recordings collect," emphasizes MOBOTIX's Chief Technology Officer (CTO), Hartmut Sprave. With MOBOTIX, customers can be sure that they will continue to be protected against cyber threats. The MOBOTIX 7 platform and the Mx6 security camera series from MOBOTIX are among the market-renowned systems in IoT camera applications. ONVIF and H.264 compliant They are appreciated worldwide for their robustness, durability, and energy-efficient solutions. Despite the decentralised approach, the system is ONVIF and H.264 compliant. Furthermore, all MOBOTIX products and solutions are integrated into the comprehensive cyber security strategy, whose overall measures are bundled in the MOBOTIX Cactus Concept. Hartmut Sprave concludes, "From the high-end video system to our software and app offering in the comprehensive video management solutions, we are the reliable, convincing and cyber-secure solution provider in the video surveillance market, with the stringent high demand for best quality."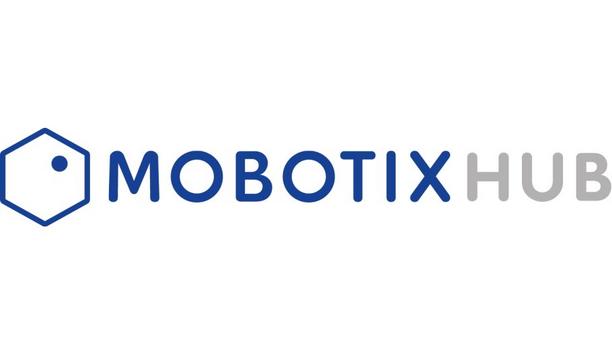 MOBOTIX opens up new options with the MOBOTIX HUB open video management platform
With MOBOTIX HUB, MOBOTIX AG is expanding its offering in the field of video management software. From a few local cameras to thousands of devices distributed worldwide, the company from Langmeil in Rhineland-Palatinate now offers complete system solutions for almost any requirement of specific vertical markets. For example, the open video management platform MOBOTIX HUB can integrate all ONVIF-enabled MOBOTIX video systems and more than 10,000 additional cameras and devices at a wide variety of locations worldwide. In addition, the highly performant platform maps the constantly growing variety of intelligent video analysis tools and other functions. While the cameras continue to form the basis of each system, the use of supplementary event and analysis software based on deep learning and artificial intelligence opens up versatile protection, optimisation, and security functions. Workflow, business, and production processes can thus be made more efficient and secure. MOBOTIX ManagementCenter MOBOTIX HUB provides the user with a central node and control point that connects all network components. All video and security systems are easy to control, giving the user the best possible overview. MOBOTIX thus offers its customers - in addition to the MOBOTIX CLOUD and the MOBOTIX ManagementCenter - three video management solutions covering the complete range of requirements, from small applications to the largest, highly security-oriented multi-site projects. In addition, customers using only MOVE cameras can use MOBOTIX MOVE NVR as an integrated storage and management solution. With MOBOTIX HUB, we have expanded our bandwidth in such a way that we can serve any company" "We want to offer our customers and partners product solutions that are a perfect fit," emphasises MOBOTIX CTO Hartmut Sprave. "With MOBOTIX HUB, we have expanded our bandwidth in such a way that we can serve any company of our focused vertical market. All requirements for the function and performance of video security systems can now be supported with proprietary MOBOTIX video management software products." Video management platform MOBOTIX HUB is an open video management platform (VMP) for companies of all types and sizes. It integrates all elements of modern video systems - even in highly complex structures and across any number of locations. The platform combines security and analytics cameras, access control systems, security equipment, environmental sensors, software and hardware interfaces to industrial equipment, and much more in a common control and user interface - centralised, transparent, and user-friendly. Through the intelligent use of collected data, MOBOTIX HUB helps to effectively protect people and property and analyse behaviour. It also provides users with new information that can be used to optimise business processes and workflows. Video Wall MOBOTIX provides five different levels of the MOBOTIX HUB: from the free L1 system for small, local applications with up to eight cameras to the MOBOTIX HUB L5, which is suitable for extremely large, enormously security-oriented applications - with an unlimited number of cameras and devices installed at a wide variety of locations worldwide. Flexible access to the video system can be provided via the Mobile, Web, or Desk Client. The Video Wall, accessible for the two most potent levels L4 and L5, provides the user with a completely transparent overview in an all-round control centre. The video management platform can continuously connect additional video equipment and new techniques Every solution is different. Every industry and every company has its requirements. MOBOTIX HUB will grow with future hardware and software developments in the video security market. As an open system with ONVIF compatibility, the video management platform can continuously connect additional video equipment and new techniques. It can independently assign alarms and trigger any functions. MOBOTIX HUB is almost arbitrary expandable. With three product updates per year, MOBOTIX ensures that the system is always up-to-date. Cybersecurity "Video technology has evolved beyond pure security requirements. Providing data for optimisation, marketing, and integration into other systems is an absolute necessity today," says Thomas Lausten, CEO of MOBOTIX AG. "MOBOTIX HUB is an important part of this, and we will continue to support integration with other VMS partners. We are a solution provider. Our goal is to always guarantee our customers the best fitting solution, according to their current and future requirements," said Lausten. Like all MOBOTIX solutions, MOBOTIX HUB is designed to enable secure end-to-end communication to protect data and the entire network. Cybersecurity measures are constantly being developed to be dynamically armed against cyberattacks permanently. The MOBOTIX HUB VMP software offers a whole matrix of security mechanisms. Tiered administrator and user permissions enforced on the server-side, combined with the use of strict IT security procedures, make MOBOTIX HUB the first choice for security-sensitive companies and organisations.
Related white papers
10 top insights in access, cloud and more
Protecting dormitory residents and assets
Attention OEMs: 5 Ways RFID Readers Can Secure Your Markets