CEM Access Control Accessories
(8)
Browse Access Control Accessories
Access control system accessory products updated recently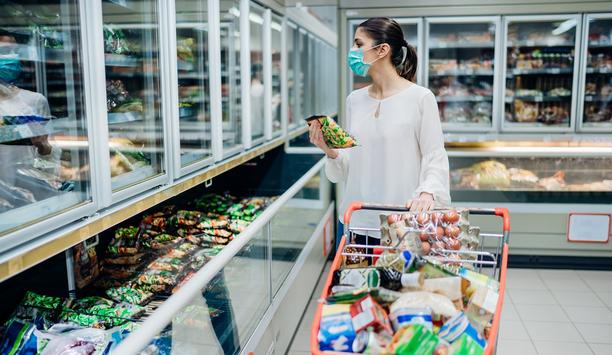 The automated future of retail and how to secure it
While the foundation of autonomous retail has been built up over the past few years, it is only now that retailers are beginning to fully experiment with the technology. There were an estimated 350 stores globally in 2018 offering a fully autonomous checkout process, yet this number is forecast to increase dramatically with 10,000 stores anticipated by 2024. This acceleration in the growth of unmanned retail stores has, in part, been boosted by the COVID-19 pandemic and a demand for a more contactless, socially distanced shopping experience. Physical security technologies Innovative physical security technologies can play a significant role in protecting a site while supporting its operation Many retailers are now exploring such solutions as a way to streamline their services and simplify store operations while reducing overheads. Of course, the security of unmanned sites is a concern, with many eager to embrace such a design, but wary about the prospect of leaving a store unguarded. This is where innovative physical security technologies can play a significant role in protecting a site while supporting its operation and also helping to improve customer experience. Comprehensive integrated solution To make the autonomous retail vision a reality, a comprehensive solution is needed that integrates network cameras, IP audio speakers, and access control devices. The cameras can be employed to monitor entrance points and sales areas, including checkout terminals, and can be monitored and operated remotely from a central control room. This offers management full visibility of operations, regardless of the number of stores. Recorded video material can be processed, packaged, and passed to authorities, when necessary, by applicable laws. Optimising operations As autonomous stores do not require staff to be present and run largely independently, managers can be notified automatically via mobile device if an event occurs that requires their attention. This could range from a simple need to restock popular items or clean the premises after a spillage, to a criminal break-in or attack. Again, network video surveillance cameras installed inside and outside of the premises provide high-quality video of any incident as it occurs, enabling immediate action to be taken. Improving customer experience Access control mechanisms at the entrance and exit points enable smooth, touch-free access to customers Access control mechanisms at the entrance and exit points enable smooth, touch-free access to customers, while IP audio speakers allow ambient music to be played, creating a relaxed in-store atmosphere and also offering the ability to play alerts or voice messages as required. Due to the automated nature of such audio broadcasting, consistency of brand can be created across multiple locations where playlists and pre-recorded voice messages are matched in terms of style and tone from store to store. Boosting profits The accessibility of premises 24/7 can ultimately lead to an increase in sales by simply allowing customers to enter the store and make a purchase at any time, rather than being restricted by designated retail hours. This also serves to improve customer loyalty through retail convenience. Utilising data from the access control system, managers can configure lights to turn on/off and ambient music to power down when the last person leaves the shop, to be reactivated the next time someone enters the premises. This approach can also conserve energy, leading to cost savings. Designing a future proof solution The threat of vandalism is greatly limited if everyone entering the shop can be identified, which is something that is already happening in Scandinavia using QR codes linked to an electronic identification system called BankID. This process involves a user being identified by their bank details, and their credentials checked upon entering the store. This not only streamlines the transaction process but vastly improves security because only those who want to legitimately use the services will go through the identification process, helping to deter antisocial or criminal behaviour. Physical security technology should be reliable and of high quality, without compromising the service to customers VMS-based network solution Both inside and outside of the premises, physical security technology should be reliable and of high quality, without compromising the service to customers, or hampering their experience. Door controls, network cameras, and loudspeakers, together with a comprehensive video management system (VMS), enable retailers to control every element of their store and remove any uncertainty around its management or security. Such a system, network-enabled and fully scalable to meet ongoing business requirements, can be offered using open APIs; this allows configuration and customisation while ensuring that the retailer is not limited by the technology or tied into any particular set-up or vendor as their requirements evolve. Additional security benefits As more businesses launch their unmanned stores, the benefits of such technology to streamline and improve every aspect of their operations become ever clearer. A comprehensive solution from a trusted security provider can bring complete peace of mind while offering additional benefits to support the retail business as it seeks a secure future.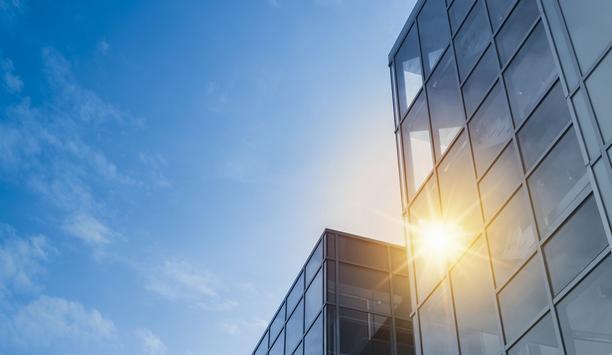 Get the most from investments in building security
From analogue to digital, from stand-alone to interlinked, building systems are in a state of transition. Moreover, the rate of change shows no sign of slowing, which can make it difficult to keep up to date with all the latest developments. If asked to pinpoint the single biggest driver of this revolution, one could point out the growing clamour for platform convergence. A security guard in a building doesn't want to use different systems to check video cameras, fire alarms or if someone has entered a restricted area: – it simply isn't efficient. For similar reasons, a building manager wants a single interface to control heating and lighting to match fluctuating occupancy levels, particularly in a hybrid working model. Applying the digital glue The demand from end-users for system convergence is growing, but to achieve full interoperability you still need to apply some 'digital glue' and that requires expertise. Yet bringing together disparate systems from different manufacturers can be problematic. Just as you get things to work, someone upgrades their solution and your carefully implemented convergence can start to come unstuck. Managing an implementation can quickly become more complicated, today's quick-fix can become tomorrow's headache This is one of the principal issues with all types of new technology; not everyone will choose the same path to reach the desired goal – it's the old VHS/Betamax argument updated for building management and security systems. Managing and maintaining an implementation can quickly become more complicated than it first appears and without proper oversight, today's quick-fix can become tomorrow's technical headache. Effective support for a hybrid workforce Today's hybrid workforce is a response to the pandemic that looks set to become an established part of working life for many companies across the world. Security systems have a massive role to play in facilitating this transformation that goes beyond simple intrusion detection, access control, and video monitoring. They can identify the most densely populated areas in a building to comply with social distancing guidelines and provide efficient use of space. The insights gathered from a security system can also be used to identify patterns of behaviour, which can then be used for planning and directing the use of building space to help create the best possible working environment while also minimising heating, lighting, and air conditioning expenditures. Identity credentials can help manage compliance with industry regulations by limiting access to certain areas Similarly, identity credentials – either biometric or mobile-based – can help manage compliance to industry regulations by limiting access to certain areas only to approved employees. Creating and maintaining the appropriate level of functionality requires a combination of innovative solutions and industry experience. The complete security package It's not just physical security that's important – cybersecurity is a major focus, too. Bringing together both the physical security and cybersecurity realms is increasingly becoming a 'must have' capability. What is evident is that the pace of technological change is faster than ever. Today's functionality simply wouldn't have been possible just a few years ago, while today's leading-edge developments may seem commonplace in five years.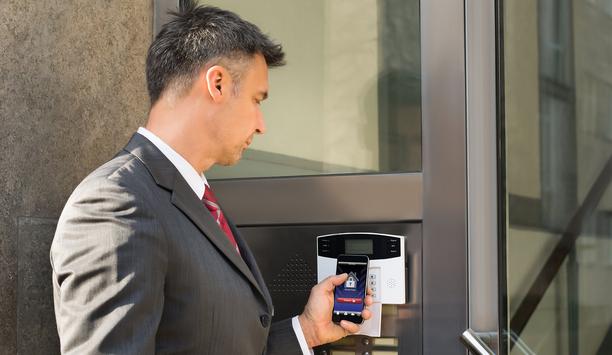 How businesses can protect their people in the new age of work
Ensuring employee health and safety remains a key priority for organisations this year, especially as we see COVID-19 cases continue to rise in different areas of the world. As an ongoing challenge, COVID-19 has shifted the priorities of many organisations. In fact, "improving health and safety for employees" is the top strategic goal this year of manufacturing and logistics organisations in the U.S. and U.K., according to research conducted by Forrester on behalf of STANLEY Security. But as we think about reopening and as hybrid workforce models and "workspace-on-demand" approaches rise in popularity, leaders need to consider implementing the right technologies to help ensure a safe return to the office. This means investing in health, safety, and security solutions that can help leaders protect their people. The intersection of security technology and health and safety There's no doubt that the scope of security has expanded in the wake of the global pandemic. What was once an area governed by a select few security or IT professionals within a business has now become a crucial company investment involving many key stakeholders. The role of security has expanded to encompass a broader range of health and safety challenges for businesses Additionally, the role of security has expanded to encompass a broader range of health and safety challenges for businesses. Fortunately, security technologies have made significant strides and many solutions, both existing and new, have been thrust forward to address today's biggest business challenges. Investment in security technology It's important to note that businesses are eager to adopt tech that can help them protect their people. Nearly half (46%) of organisations surveyed by Forrester report that they're considering an increasing investment in technology solutions that ensure employee safety. Technologies like touchless access control, visitor management systems, occupancy monitoring, and installed/wearable proximity sensors are among some of the many security technologies these organisations have implemented or are planning to implement yet this year. Facilitating a safe return to work But what does the future look like? When it comes to the post-pandemic workplace, organisations are taking a hard look at their return-to-work strategy. Flexible or hybrid workforce models require a suite of security solutions to help ensure a safer, healthier environment More than half (53%) of organisations surveyed by Forrester are looking to introduce a flexible work schedule for their employees as they make decisions about returning to work and keeping employees safe post-pandemic. Such flexible – or hybrid – workforce models require a suite of security solutions to help ensure a safer, healthier environment for all who traverse a facility or work on-site. One of the central safety and security challenges raised by these hybrid models is tracking who is present in the building at any one time – and where or how they interact. Leveraging security technology With staggered schedules and what may seem like a steady stream of people passing through, it can be difficult to know who's an employee and who's a visitor. Access control will be key to monitoring and managing the flow of people on-site and preventing unauthorised access. When access control systems are properly integrated with visitor management solutions, businesses can unlock further benefits and efficiencies. For instance, integrated visitor management systems can allow for pre-registration of visitors and employees – granting mobile credentials before people arrive on-site – and automated health screening surveys can be sent out in advance to help mitigate risk. Once someone reaches the premises, these systems can also be used to detect the person's temperature and scan for a face mask, if needed. We will likely see these types of visitor management and advanced screening solutions continue to rise in popularity, as 47% of organisations surveyed by Forrester report that they're considering requiring employee health screening post-pandemic. Defining the office of the future A modern, dynamic workforce model will require an agile approach to office management. It's imperative to strike the right balance between making people feel welcome and reassuring Businesses want to create an environment in which people feel comfortable and confident – a space where employees can collaborate and be creative. It's imperative to strike the right balance between making people feel welcome and reassuring them that the necessary security measures are in place to ensure not only their safety but also their health. In many cases, this balancing act has created an unintended consequence: Everyone now feels like a visitor to a building. Protocols and processes With employees required to undergo the same screening processes and protocols as a guest, we've seen a transformation in the on-site experience. This further underscores the need for seamless, automated, and tightly integrated security solutions that can improve the employee and visitor experience, while helping to ensure health and safety. Ultimately, the future of the office is not about what a space looks like, but how people feel in it. This means adopting a "safety-always" culture, underpinned by the right technology, to ensure people that their safety remains a business' top priority.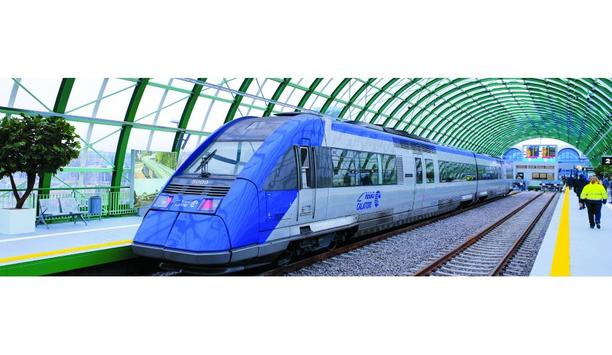 Johnson Controls deploys its integrated security solution to safeguard Otopeni Henri Airport – Bucharest Nord Railway Link
Compania Naţională de Căi Ferate 'CFR' - SA, the state railway carrier of Romania, has invested in an integrated security and safety solution from Johnson Controls, to protect passengers travelling on a new railway link, connecting the Otopeni Henri Coandă International Airport to Bucharest Nord main railway station, in Bucharest, Romania. Securing Bucharest's new rail link The 2.95 km rail link, which was planned to facilitate the large number of fans travelling from the international airport to attend the Bucharest-hosted EURO 2020 football matches and was completed in just 14 months, from the design stage, at a cost of approximately 120 million Euros, is now being increasingly used by business travellers and tourists, who wish to visit the city of Bucharest. The contract to design and execute the entire project was won, as part of a competitiveness tender process, by the Arcada – ISPCF – DB Engineering consortium. Alfred Net, a systems integrator that specialises in designing and implementing turnkey security, telecommunications and network solutions, was subsequently tasked to provide the new railway terminal's safety and security systems, as well as the passenger communications and information systems. Need for a sophisticated security solution We were very pleased to have the opportunity to use our experience of providing sophisticated solutions" "We were very pleased to have the opportunity to use our experience of providing sophisticated solutions for complex and mission critical applications, in order to contribute to the success of this important project," said Alex Vladutoiu, the Managing Director & Solutions Architect at Alfred Net. Alex Vladutoiu said, "With the new link terminating within the airport, we immediately realised that any security and safety solution that we recommended to the consortium would need to meet the demanding requirements of airport security, as well as railway- related EU regulations and directives." Deep integration of security components He adds, "This meant that as well as being robust, ultra-reliable and cyber secure, the various component parts of the solution would need to be deeply integrated with each other, so as to provide control room operators with a high level of situational awareness, which would enable them to react quickly and effectively to any incidents." Alex Vladutoiu further said, "With this in mind, our previous experience led us to recommend that all the security and safety products should be single sourced from the Johnson Controls' access control, fire, intrusion and video surveillance brands, which come under its Tyco umbrella. Simply put, we knew these various brands could collectively provide us with everything needed to put together an effective solution for this project." He adds, "Importantly, we were confident that the various products, which to a large extent are 'plug & play', could be easily integrated without the time-consuming process of developing new drivers and interfaces." Tyco victor security management platform The Alfred Net design team specified the Tyco victor security management platform The Alfred Net design team specified the Tyco victor security management platform, to be at the heart of the safety and security solution. In addition to helping control room operators manage and monitor the images, captured by Tyco Illustra high-definition IP network cameras, victor's graphical user interface (GUI) alerts operators in real time, as to any fire or intrusion events, as well as any access control activity. The design of the security and safety solution was based on a rigorous Risk Assessment Report, which took into account the worst case scenarios, in terms of the threat to the safety of passengers, disruption and the protection of assets. Unified security solution "By providing a unified solution, which can manage the combined data captured by the intrusion detection, access control, fire detection and video surveillance systems, victor offers authorised users with all the information they need, to monitor and strictly control the movement of passengers." The products include: Video Surveillance & AI Analytics: In addition to the Tyco Illustra cameras and VideoEdge video recorders, which have been deployed to monitor the railway terminal proximity, mission critical machinery, platforms and areas open to the public, control room operators are also able to take advantage of video analytics, in order to help them quickly detect any suspicious activity or danger. Tripwire detection, for example, can generate an alert, if a passenger oversteps a platform's safety line, while people counting analytics can alert security personnel to overcrowding. It can also be used by operations personnel to help them make best use of human resources, by having a greater understanding of which parts of the station are busy, at different times of the day. Access Control: A CEM Systems AC2000 access control software platform, together with eDCM350 OSDP protocol IP door controllers, are supporting smart card readers and encrypted cards, to limit access to sensitive areas throughout the railway station, such as communications, signalling, staff and locker rooms. As a highly scalable solution, AC2000 enabled Alfred Net to implement access control throughout expansive areas of the railway. By utilising RS485 serial communications with strong AES 128 encryption between the eDCM 350 intelligent door controllers, the OSDP readers and the smart cards, the railways is protected against the threat of controller signal cloning, as well as the threat of personnel card cloning. Fire Detection: Zettler Profile Flexible addressable panels, flame detectors and smoke sensors have been installed throughout the station terminal, to ensure mandatory compliance with EU fire regulations. Integration with the station's PAVA system means that pre-recorded announcements are automatically broadcast, when a fire-related event occurs. Intrusion Detection: A DSC PowerSeries Neo intrusion system is providing protection for areas, which may be left unattended, such as cash handling areas, with integrated panic buttons to ensure there is a rapid reaction to any intrusion alarm. Johnson Controls and Alfred Net partnership Alfred Net worked closely with the Johnson Controls' pre-sales team, in order to ensure the best products were specified for each location and application, and the comprehensive security and safety solution was installed, alongside the station's iPIS communications and information software. Alex Vladutoiu said, "This was without doubt the most complex project that the client has been involved with and reflects its determination to invest in the latest technology, to ensure maximum operational efficiency and to protect its passengers and assets." Video analytics and flame detection This has resulted in diverse solutions, such as video analytics and flame detection" He adds, "This has resulted in diverse solutions, such as video analytics and flame detection, based on video technology interacting with laser detection, RGB LED displays, digital signage, Text-to-Speech and many other state-of-the-art technologies, to deliver a highly effective total solution." Since December 2020, when the new rail link became operational, the highly complex and integrated security and safety solution from Johnson Controls has been playing a key role, in ensuring the smooth operation of the train station and the running of 72 trains per day, (36 pairs), which arrive and depart every 20 minutes, both from and to the airport. Tyco suite of security products Alex Vladutoiu, Managing Director and Solutions Architect at Alfred Net, concludes "As a solution architect, Tyco is indeed my preferred security provider for integrated projects. As a unified solution, the Tyco suite of products are almost 'plug and play' and give you everything you need to build-up an integrated system, without spending additional time or money on developing other interfaces. He concludes, "We were delighted to have designed and implemented the new Otopeni Airport Railway Terminal project in less than one year and we look forward to our continued partnership with Tyco."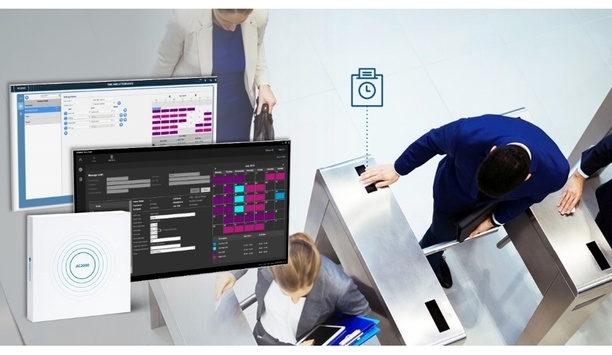 Johnson Controls launches CEM Systems AC2000 v10.2 security management system with enhanced Time & Attendance app
Johnson Controls has announced the release of CEM Systems AC2000 v10.2, which offers new features such as an enhanced Time & Attendance application, improved Pass Design, advanced room booking with access control and additional features that increase the performance and scope of the access control system suite. AC2000 v10.2 Time Hub CEM Systems' AC2000 Time Hub is an enhanced Time & Attendance workstation client and web application CEM Systems' AC2000 Time Hub is an enhanced Time & Attendance workstation client and web application. It helps AC2000 customer maximise their existing security infrastructure by going beyond access control, without the need for an additional Time & Attendance system. AC2000 Time Hub utilises the existing AC2000 system to provide reliable timekeeping, an improved user experience and helps to avoid costly payroll errors, under or overstaffing and inefficient time recording. Integrated into the AC2000 system, Time Hub is a reporting method for the office manager/administrator who requires statistics on the entering and exiting of staff. The improved Pass Design application is another feature of AC2000 v10.2 that provides a more intuitive user interface, more control of badge designs and features which reduce the configuration time for passes. Security management system The Advanced Room Booking feature in AC2000 v10.2 improves resource management, ensuring that only the meeting organiser and invitees can access a meeting room, booked via Outlook, at the time required. The AC2000 Security Hub command and control application has been enhanced with enterprise map support, a new dashboard to display system metrics and a new Rooms tab for improved operational resource management. Building on the range of video, perimeter detection and lift interface integrations, AC2000 now offers new interfaces to Samsung CCTV, Southwest Microwave perimeter detection and KONE Destination.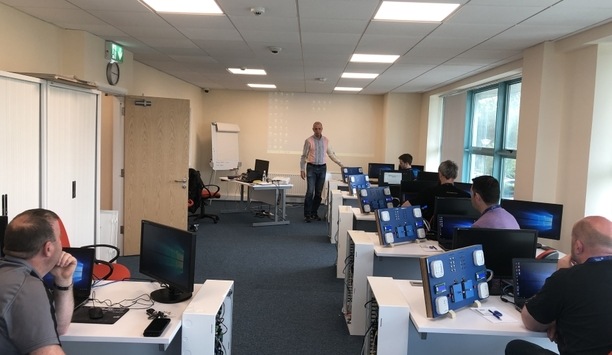 Johnson Controls announces opening of new Dublin showroom and training facility in Ireland
Tyco, the security products division of Johnson Controls, has announced the opening of its new state-of-the-art interactive showroom and training facility in Ireland. ACVS solutions Located in the Ballymount area of Dublin, the new showroom facility provides the opportunity for system integrators and their end-user clients to see live demonstrations of the innovative features and groundbreaking technology built-into the latest generation of Access Control and Video Surveillance (ACVS) solutions supplied under the Tyco umbrella. "In addition to in-depth demonstrations of specific products or software, we are now also able to show how easy it is for users to benefit from a totally integrated security solution via an interactive operational system," said Colm O'Brien, Tyco's ACVS Business Manager in Ireland. Unified video management He adds, "As an example, we are able to demonstrate the full capabilities of victor, our Unified Video Management application, which seamlessly synchronises video surveillance with access control, fire, BMS, Drone Detection and mitigation, Radar, Gate Automation, intrusion and other systems, into one powerful, intuitive interface." The new facility also has a fully equipped training room with hands-on workstations to enable system integrators to learn how to offer their end-user clients maximum value from a wide range of solutions, including American Dynamics Victor & VideoEdge Video platforms, Exacq Video Management Software, Illustra cameras, Software House CCure Access Control, CEM Access Control Systems and Kantech Access Control platforms.
Related white papers
10 top insights in access, cloud and more
Protecting dormitory residents and assets
Attention OEMs: 5 Ways RFID Readers Can Secure Your Markets