Abloy Access Control Accessories
(2)
Browse Access Control Accessories
Access control system accessory products updated recently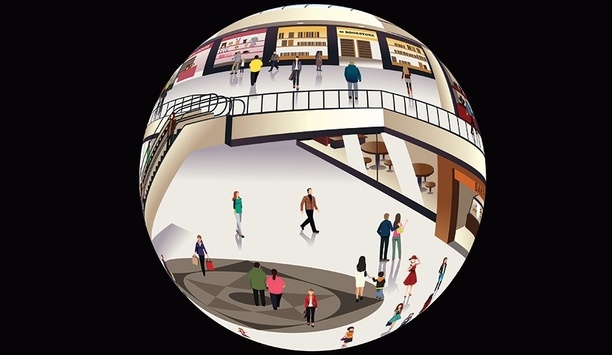 Surveillance in 2017: 360-degree cameras a primary device for total situational awareness
The physical security market continues to experience growth as users look to capitalise on the promises of emerging technologies and because of this, 2017 proved to be a great year for Oncam. In fact, this year was the best year in Oncam's history in terms of sales, as 360-degree fisheye cameras have gone from being a "specialty" camera used only in certain applications to a primary device for enabling total situational awareness. Today, many of our customers leverage 360-degree cameras exclusively to provide extensive coverage inside a facility or in a large outdoor area, with traditional narrow field-of-view cameras used only at "choke" points. Increase in cybersecurity threats and breaches At the end of 2016, we predicted a major trend this year would be an increase in cybersecurity concerns for users of physical security systems, and we were right. An increase in cybersecurity threats and breaches have put organisations on watch. Based on this and the adoption of more IT-centric infrastructure and protocols, there is significant collaboration between IT and physical security, and true "convergence" is finally starting to happen. The adoption of video analytics also continued to increase this year, as most video surveillance projects involved the use of some form of analytics and data analysis. Demand for safeguards As we move into 2018, the trends of 2017 will roll over, and cybersecurity will continue to be a major issue. Suppliers of hardware and software will put an even greater emphasis being cyber secure and end users will increasingly demand safeguards. Additionally, the deployment and use of advanced analytics based on newer artificial intelligence-based technologies will continue to increase. It will be the technology providers that find ways to allow users to capture additional value from the information collected by security systems that will accelerate growth. Oncam made significant investments in new products that leverage analytics and cloud technologies. In 2018, we will continue to invest in the development of new products, with a focus on solutions for particular applications across industry segments. Beyond our technology advancements, we've invested significantly in boosting our sales force in the Americas and adding industry experts to ensure sustained customer and partner success with our solutions. From our vantage point, Oncam is well positioned to capitalise on opportunities for growth in the coming year.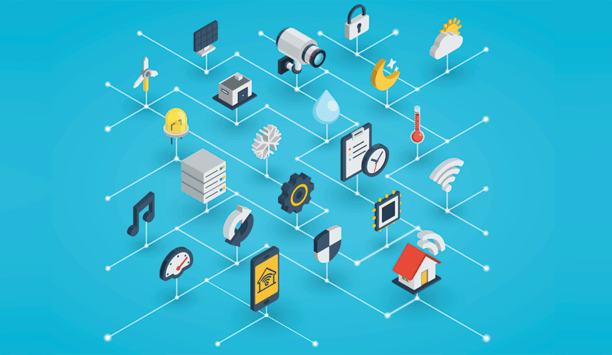 Connected, cyber-secure solutions will lead the security market in 2018
2017 was quite an interesting and eventful year for the physical security industry. The economy has been robust and technology has become progressively sophisticated—with interactive services, cloud computing and network-based solutions taking charge to provide new insights to installers and their end-user customers. The Internet of Things is creating increasingly integrated solutions, with a heightened emphasis on total connectivity. Changing security expectations World events have also put the spotlight on the need for comprehensive security at public events, tourist attractions and schools and campuses. Security is an expectation and systems integrators are becoming trusted advisors to their customers, who are looking to them to solve problems or issues. Residential systems are more robust and now, are migrating to the commercial side of the business. There's a blurring of the lines of technology—many of the products that come to the security industry originate from the consumer side. This proposition is also changing expectations by both residential and commercial customers, who want common, easy operation from their smartphone or user interface. Unexpected was some of the biggest deals in the industry, including acquisitions by dominant companies who grew even larger and continued ongoing consolidation on the manufacturing side. Those who remain will need to be progressive and step up their game with the latest proven technologies. Selling hardware isn't the end game any longer. It's providing solutions that generate revenue for security dealers and offer a solid return on investment for the end-user. In addition, solutions need to be easier for the user, and integrate many different systems and components across the enterprise. Cybersecurity safeguards End users want to get the most out of their solutions—and they want to be able to have more than safety and security. They are looking for the types of products that yield insights into system performance and give them the data the need for greater control and to proactively address any challenges or problems before they occur. Downtime is not an option and therefore, there's an increased emphasis on consistent power so solutions are always on and running reliably. For security dealers and integrators, physical security and cybersecurity services will be part of their offerings and no longer separate disciplines Cybersecurity is a dominant conversation in the security industry these days and that buzz will continue into 2018. Because solutions are increasingly network connected, they have vulnerabilities that will have to be addressed by service providers and manufacturers. Manufacturers will need to take the upper hand in providing hardened products—testing and certifying for cybersecurity safeguards. That is not an easy task and can be expensive, but it needs to be done. Because cybersecurity is in constant evolution, many will go the route of outsourcing this component of their manufacturing to third parties well-versed in threat detection and hardening. Hardened products will also need to evolve with new emerging attacks. For security dealers and integrators, physical security and cybersecurity services will be part of their offerings and no longer separate disciplines. Intelligent access control solutions Manufacturers no longer operate in silos. They are working with systems integrators to more fully understand their needs and those of the end-user. Manufacturers are also partnering with technology providers—bringing in the expertise of others so their solutions are comprehensive and holistic. We will continue to see integration of formerly disparate components, open systems and open APIs. There will also be strong migration to access control systems with edge intelligence and power over Ethernet, leveraging existing cabling for network connectivity. The winners will be those who take the lead in providing cyber secured and hardened products, as well as companies who partner with others to bring best of breed solutions to market. The losers will be those who continue to develop proprietary, closed systems and fail to recognise the importance of network connectivity for real-time, proactive reporting. Without networked power, the facility cannot yield the proper insights it needs to stay reliably connected 24/7 Ongoing partner success LifeSafety Power® has been working consistently and diligently on elevating the status of power from unintelligent hardware device to network-connected component that yields rich data for the user and allows the installer to provide remote monitoring and managed power services. We have changed the paradigm of power but there's additional work to do to get people to understand the new, critical role power plays in comprehensive enterprise and campus security. Now, security installers can help the end user know what's happening with locks, access control, gates or other connected solutions and fix problems before they happen. Without networked power, the facility cannot yield the proper insights it needs to stay reliably connected 24/7. We have also had continued, ongoing successes with our many partners in the access control community and that's where we will further focus our efforts in 2018—working with leading security solution providers to present the best technologies and solutions that are reliable, certified and present the types of insights security dealers need to offer customers to provide the highest levels of service. This will also help security dealers and integrators differentiate themselves and compete more effectively in the crowded marketplace.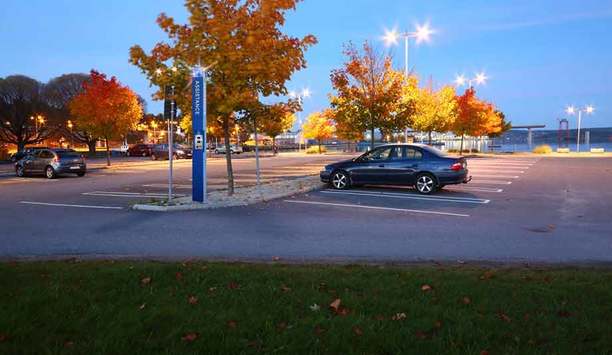 Intercoms increasingly popular in education, campuses and multi-tenant housing markets
Part 1 in our Intercoms in Security Series Lambert-St. Louis International Airport uses Code Blue intercoms Organisations are demanding a new level of interoperability among mission-critical security systems. Intelligible audio, the ability to hear, be heard and be understood, is critical to communication, which is essential to the core security processes within an organisation, as well as to emergency situations. Intelligible audio provides a platform to optimise various processes, including the use of security officers. "Our main thrust is to ensure our clients see intelligible and interoperable audio, not as an option, but as instrumental to their budget optimisation, stakeholder communication and risk mitigation efforts," says Jim Hoffpauir, President of Zenitel North America, a manufacturer of intercoms and other communications solutions. Iintercoms in building safety and security The role of intercoms in building safety and security is a given across many markets, and that use is growing. Intercoms are used in campus call boxes, elevators, muster locations, and for emergency notification. The trend is toward video, audio and access control, all tied together. There is also an emphasis on providing intelligible audio in any environment, even demanding ones. The education market has historically been a large sector for intercoms. Emergency phones and intercoms traditionally have been found throughout education settings, including colleges and universities, where they remain quite popular. Expanding markets for two-way communication In recent years, however, their popularity has also grown within the healthcare and mass transit sectors, where their versatility allows authorities to react to emergency situations while also providing a wide range of applications for non-emergency situations, such as car trouble or requests for directions. Intercoms can fulfill a variety of emergency and non-emergency needs in places like downtown Santa Ana, California (Photo courtesy Code Blue) "Markets of all sizes and shapes can benefit from a two-way communication solution that can help individuals place calls for assistance with first responders, police departments or customer service representatives," says David Fleming, Chief Design Officer for Code Blue Corp. Intercoms for public and private sectors Aiphone is another intercom manufacturer for which education is a big market. Bruce Czerwinski, U.S. General Sales Manager, Aiphone Corp., says about 80 percent of both public and private K-12 and higher education campuses are using at least one intercom in some form. That percentage grows to nearly 100 percent for hospitals, which are using intercoms as nurse-call stations and at parking facilities, exterior door entries, nurseries and pharmacies, he says. "About 40 percent of commercial units – from strip malls to large, multi-tenant campus settings – are using intercoms" Up to 70 percent of larger multi-family facilities are also using intercoms. And that percentage is even higher in older, heavily populated Eastern cities. Many locales have laws mandating the use of audio and video intercoms on buildings beyond a threshold number of units. About 40 percent of commercial units – from strip malls to large, multi-tenant campus settings – are using intercoms, says Czerwinski. In the past year, Aiphone's emergency stations have become very popular, particularly in campus settings; both commercial and higher education. Also, a growing number of unmanned parking garages are using the stations to allow patrons to immediately reach first responders or security personnel. Each of these markets still has growth potential, but by its sheer size, the commercial market offers the greatest opportunities, according to Aiphone. Video-enabled IP intercoms Intercom usage differs widely in various global markets, according to Craig Szmania, CEO of 2N USA, a manufacturer of IP intercoms. In the North American market, intercom usage is relatively low compared to the Europe, Middle East, and Africa (EMEA) region, where intercoms are a more mature market. Security, convenience, systems integration and IP-versus-analogue adoption are driving usage and growth to more than 20 percent year-over-year. More and more video-enabled IP intercoms are seen as an integral part of a system wide security and video solution, according to Szmania. "Our intercom portfolio targets all the major verticals, but we have had particular success in the education sector – K-12 and universities," says Szmania. "These end users are looking for specific features in securing their campuses, providing convenience to their administrators, employing programmability for differing use scenarios throughout the campus, and integration to their telephony or other systems." More and more video-enabled IP intercoms are seen as an integral part of a system wide security and video solution Szmania says the latter point is becoming a particular need in light of a requirement for campus-wide communication and coordination in emergency situations. "Our intercoms integrate seamlessly with third party solutions such as Cisco's telephone systems that are the communication backbones of many schools and campuses," he adds. IP-based solutions in residential verticals Considering near-term growth potential, single family and multi-tenant residential verticals have fantastic opportunities for increased usage of door stations/intercoms in the United States, according to Szmania. The company has entered this space over the last several years and has grown to be a market leader in IP-based integrated solutions, especially in the home automation space. The adoption of IP networked solutions for condominiums and apartments is just taking off, driven in part by consumer demand for mobile-anywhere video, audio and door control. The service is also a driver for integrator/dealer adoption of the technology to provide recurring monthly revenue (RMR). 2N has also achieved triple-digit growth in commercial building installations over the past two years. Building owners, IT departments and security managers want and need a networked solution for control and security. 2N's open platforms are a good fit, says Szmania. Read part 2 of our Security Intercoms series here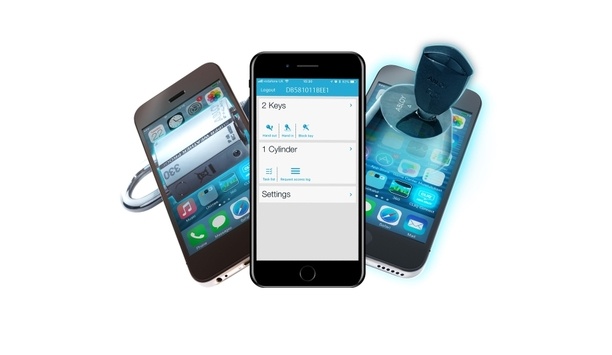 Abloy UK invites visitors to learn about its global vision and meet their new brand ambassador at IFSEC 2019
Security expert Abloy UK is inviting visitors to IFSEC 2019 to learn more about its innovative new global vision, 'Abloy - For Trust', and meet the company's new brand ambassador, Finnish motor racing icon Valtteri Bottas. Held on 18th – 20th June 2019 at ExCeL London, IFSEC International is Europe's leading security event and the only global stage committed to the future of integrated security. Valtteri Bottas - who is currently top of the Formula 1 leaderboard - will be on the stand to explain why he is the ideal match to embrace and reflect Abloy's brand values. Better representation of digital offering Abloy's 'For Trust' campaign revitalises our core brand values and positions us for continued future growth"Aaron Yule, Managing Director at Abloy UK, said: "Abloy's 'For Trust' campaign revitalises our core brand values and positions us for continued future growth, with refreshed branding to better represent our modern digital offering. "We're keen for visitors to learn more about how Valtteri fits perfectly with our brand – he is trustworthy, technologically pioneering, innovative, has a first-class performance and puts teamwork at the heart of everything he does." Products on display at IFSEC 2019 Alongside launching 'For Trust' with Valterri, Abloy is also showcasing a number of innovative products at IFSEC 2019. These include: PROTEC2 CLIQ - The easy-to-use access control system. It enables remote key management and provides comprehensive audit trails on locks and padlocks which fulfils the demands of regulators. It also has the ability to electronically remove lost or stolen keys from the system, meaning security can still be confidently maintained in circumstances where a key has been misplaced. PROTEC2 CLIQ can also ensure the safety of the people on site through not just managing and controlling access but delivering significant health and safety benefits by guaranteeing only the most competent and compliant staff are allowed on site, reducing risk. PROTEC2 CLIQ Connect recently won a prestigious Platinum 'Govie' Award in the USA, honoured as an outstanding government security product. Managing building security The CLIQ Go app enables users to control security in their building and premises from their mobile deviceCLIQ Go - The CLIQ Go app enables users to control security in their building and premises from their mobile device. Features include the ability to schedule access to rooms or give contractors time-limited access. If a key is lost, access can also be revoked using the CLIQ Go app, all managed from a cloud-based system which is ideal for SMEs, education, retail and hotels. Abloy OS - This is a contemporary, modular and scalable operating system, integrated with CLIQ Web Manager, which allows users to control door environments and secure access. The visual map-based user interface provides role and area-based access control, with a real time situational view. This accurate and convenient management of keys, identities and access reduces the resources required, thereby improving efficiency and user satisfaction. The system is Cloud hosted and is future-proofed to develop according to customer needs. Easy access and egress Escape Door System (EDS) - The EDS offers easy access and egress while ensuring compliance, safety and security with the ability to implement dynamic lockdown procedures. With the EDS, it is now possible to provide a compliant solution for an escape door when read-in/read-out access control is specified, combining the three components required for BS EN 13637 (electronically controlled escape door systems for doors along escape routes) - Blocking, Control and Trigger. Traka21 helps trace and account for every key or keyset ensuring that critical business operations are never jeopardisedTraka21 - Traka21 is a sophisticated stand-alone key management system, which combines innovative RFID technology and attractive, robust design to provide small and medium sizes businesses with the advanced management of keys or keysets in an affordable plug and play unit. Simple, efficient and cost-effective, Traka21 helps trace and account for every key or keyset, which are individually locked in place, ensuring that critical business operations are never jeopardised. Ensuring access to authorised personnel Electric locks - Products such as the Abloy EL560 solenoid lock and EL520 motorised lock work by controlling either the latch or the handle, or by motorising the bolt back once a proximity card is presented or a request to exit device is used. This ensures that only authorised personnel are able to gain access to the building, and the system will prevent any unauthorised persons from entering. This is ideal for exit and fire rated doors within the interior of premises such as business offices, public buildings, hospitals and schools. Electric locks also offer energy and emission reductions in comparison to door magnets. There are also safety benefits to be gained by choosing an electric solution, including removing the fire risks associated with the installation of door magnets on fire escape points.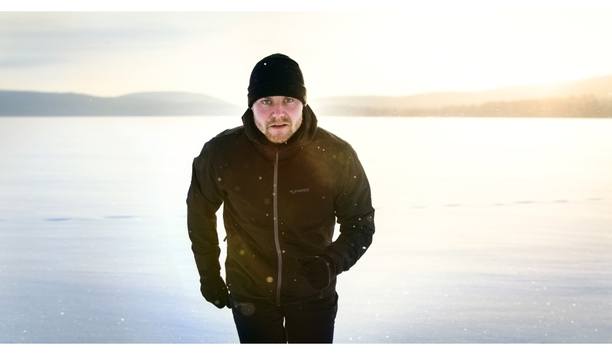 ABLOY UK launches innovative new Global Vision, 'Abloy - For Trust' in collaboration with Finnish F1 racer
Security expert Abloy UK has unveiled an innovative new global vision, 'Abloy - For Trust', and announced an exciting collaboration with Finnish racing icon Valtteri Bottas, to strengthen its renewed brand. 'Abloy - For Trust' This new vision has seen Abloy revitalise its core brand values and position itself for continued growth in the future. The Abloy branding has also been refreshed to better represent its modern digital offering. The Abloy branding has also been refreshed to better represent its modern digital offering Valtteri Bottas was identified as the ideal match to embrace and reflect Abloy's brand values, and a very natural fit for the most valued brand in Finland. Abloy will use the collaboration to promote and reinforce its new vision and values. Locking and door solutions Aaron Yule, Managing Director at Abloy UK, explains: "Valtteri fits perfectly with the message that we want to convey across global Abloy markets. He and the Abloy brand have many common values and qualities: trustworthy, technological pioneering, innovative, first-class performance and teamwork. These features support the values we have defined in our branding, which are summed up in 'Abloy – For Trust'." Valtteri Bottas added: "Success requires attitude, passion and willpower. You must be able to trust people, the power of collaboration, your team, your partners and the world around you. Above all, you must be able to trust yourself. Your ability to make things better." This aligns perfectly with Abloy's vision, which includes Abloy's role as a trusted advisor that understands clients' needs and operations, developing solutions and services to enhance business and secure people and assets. Access control solutions expert Abloy is an innovator and pioneer in locking, access control, door solutions and related services Abloy is also an innovator, a pioneer in locking, access control, door solutions and related services, offering solutions that are secure and easy to use. Abloy works hard to be a first-class service provider globally, to satisfy customers who demand the highest level of security, convenience and reliability. They have also built a strong community of true professionals who are proud of their achievements, consistently setting the bar high and aiming even higher. Aaron Yule concluded: "A brand must be actively nurtured to continually develop and grow in a positive way. The world around us is changing rapidly - and Abloy are investing and developing new products and technology to meet the current and future needs of the market. We are increasingly combining digital and mechanical expertise as we develop comprehensive solutions for our customers, and now is the right time to review and communicate our new brand values and identity"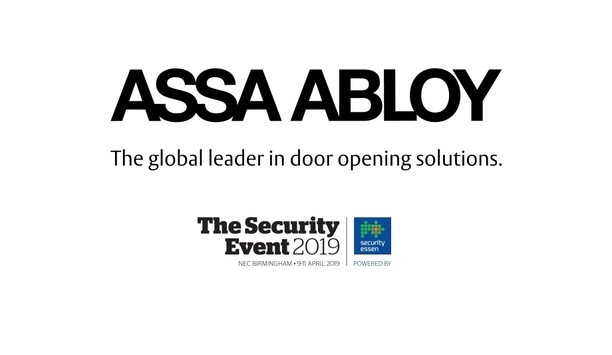 ASSA ABLOY Door Hardware & Access Control to feature integrated access control solutions at The Security Event 2019
ASSA ABLOY Door Hardware & Access Control is proud to announce that it will be exhibiting at the first ever The Security Event 2019, showcasing its latest security and integrated access control technology solutions. Taking place at the NEC in Birmingham from 9-11 April 2019, the show is a major new exhibition for the commercial and residential security market and is set to welcome more than 6,000 visitors. ARX security system ASSA ABLOY Door Hardware & Access Control will be available on stand SE172, alongside Abloy and HKC, highlighting how efficient and easy to install its innovative access control solutions are for security installers. Products that will be exhibited on the stand include eCLIQ, CLIQ Go, SMARTair and Aperio, as well as its extensive electromechanical offering and the ARX access control and alarm system. eCLIQ electronic key managementeCLIQ is a fully electronic key management system that delivers flexible and secure master key management to businesses, solving key control concerns eCLIQ is a fully electronic key management system that delivers flexible and secure master key management to businesses, solving key control concerns. The compact eCLIQ locking cylinder offers the highest levels of security. With the widest range of different cylinder types, the system is designed for every kind of use, from the company entrance gate to securing alarm systems, lifts, doors and cabinets. eCLIQ also helps solve the issue of lost keys, with users able to update access authorisations when required. It is easy to install too, with no drilling required, and offers a maintenance-free solution for up to 200,000 cycles. As such, eCLIQ is the only master key system a building will ever need. CLIQ Go electronic locking system CLIQ Go is a fully electronic locking system based on the highly successful and efficient CLIQ technology. The CLIQ Go app provides a high level of security and data protection and enables control over building security from a mobile device. The flexibility of key management is unrivalled when it comes to master keying for building security. CLIQ Go provides both security installers and business owners with the capability to manage access control on the go, achieved via a quick installation that requires no witting at the door. Operators can also easily revoke access rights via the CLIQ Go app, minisiming the risk of lost keys. SMARTair is a wireless online or offline fully scalable access control system that keeps users in touch with everything that's happening in a building – who enters, where and when – ensuring complete control of site security. The new mobile app Openow will be presented at The Security Event too, which becomes a smartphone's secure virtual credential. Aperio integrated access control solution Aperio enables mechanical locks to be wirelessly linked to an access control system in a convenient and cost-effective way Aperio enables mechanical locks to be wirelessly linked to an access control system in a convenient and cost-effective way. With products meeting BS EN 179 and BS EN 1125 standards, Aperio can help schools, universities and commercial environments cut energy costs, reduce time money spent on maintenance, and help deliver a flexible access control solution that can be easily adapted and updated when needed. Part of the Aperio range, the new H100 door handle will also be on display. Packing the power and flexibility of wireless access control into one slim, cleverly designed door handle, the Aperio H100 offers easy retrofitting to almost any interior door. It integrates with all the existing Aperio integrations seamlessly and can work within an online access control system or offline as a standalone device. ARX access control and alarm system ARX is a security platform with integrated alarm and access control capability, covering everything from fully monitored high security hard wired access control doors to wireless Aperio doors, in both on and offline configuration. The technology supports MIFARE DESFire EV2 and HID SEOS, providing the most secure credential formats available, while being a future-proof system too – BLE Pando Reader provides the ability to use a smartphone as a credential. Fully-monitored door security ARX creates a fully-monitored door environment, including electromechanical locks utilising ASSA ABLOY Hi-O technology Designed to easily integrate into third party security systems, and other ASSA ABLOY systems such as CLIQ and Traka, ARX offers an advanced graded alarm system, allowing deployment of dynamic lockdown with mobile notification to the ARX Go app. ARX creates a fully-monitored door environment, including electromechanical locks utilising ASSA ABLOY Hi-O technology. David Hodgkiss, Director of Access Control for ASSA ABLOY Door Hardware & Access Control, said: "We are delighted to be exhibiting at the first ever Security Event 2019 at the NEC in Birmingham, which will launch a new platform for showcasing the latest technologies and solutions available to security installers. As security threats become more diverse and complex, our latest solutions ensure security installers can specify a product for a customer that will overcome these challenges and deliver exceptional performance. We have a product offering that is truly unmatched, with one in every ten lock and security installations worldwide using our solutions. And with free coffee available on stand SE172 for anyone that comes and speaks to us about our access control offers, we look forward to welcoming everyone to our stand at The Security Event 2019."
Featured white papers
5 steps to finding the right access control system for you
Download
Why outdated access control systems are a big problem
Download
Five things to consider for AI with video technology
Download