Hikvision Access Control Accessories
(3)
Browse Access Control Accessories
Access control system accessory products updated recently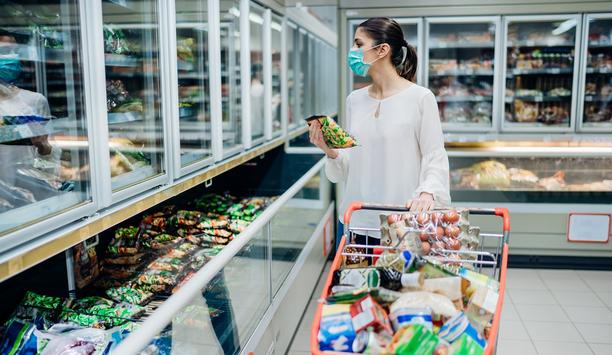 The automated future of retail and how to secure it
While the foundation of autonomous retail has been built up over the past few years, it is only now that retailers are beginning to fully experiment with the technology. There were an estimated 350 stores globally in 2018 offering a fully autonomous checkout process, yet this number is forecast to increase dramatically with 10,000 stores anticipated by 2024. This acceleration in the growth of unmanned retail stores has, in part, been boosted by the COVID-19 pandemic and a demand for a more contactless, socially distanced shopping experience. Physical security technologies Innovative physical security technologies can play a significant role in protecting a site while supporting its operation Many retailers are now exploring such solutions as a way to streamline their services and simplify store operations while reducing overheads. Of course, the security of unmanned sites is a concern, with many eager to embrace such a design, but wary about the prospect of leaving a store unguarded. This is where innovative physical security technologies can play a significant role in protecting a site while supporting its operation and also helping to improve customer experience. Comprehensive integrated solution To make the autonomous retail vision a reality, a comprehensive solution is needed that integrates network cameras, IP audio speakers, and access control devices. The cameras can be employed to monitor entrance points and sales areas, including checkout terminals, and can be monitored and operated remotely from a central control room. This offers management full visibility of operations, regardless of the number of stores. Recorded video material can be processed, packaged, and passed to authorities, when necessary, by applicable laws. Optimising operations As autonomous stores do not require staff to be present and run largely independently, managers can be notified automatically via mobile device if an event occurs that requires their attention. This could range from a simple need to restock popular items or clean the premises after a spillage, to a criminal break-in or attack. Again, network video surveillance cameras installed inside and outside of the premises provide high-quality video of any incident as it occurs, enabling immediate action to be taken. Improving customer experience Access control mechanisms at the entrance and exit points enable smooth, touch-free access to customers Access control mechanisms at the entrance and exit points enable smooth, touch-free access to customers, while IP audio speakers allow ambient music to be played, creating a relaxed in-store atmosphere and also offering the ability to play alerts or voice messages as required. Due to the automated nature of such audio broadcasting, consistency of brand can be created across multiple locations where playlists and pre-recorded voice messages are matched in terms of style and tone from store to store. Boosting profits The accessibility of premises 24/7 can ultimately lead to an increase in sales by simply allowing customers to enter the store and make a purchase at any time, rather than being restricted by designated retail hours. This also serves to improve customer loyalty through retail convenience. Utilising data from the access control system, managers can configure lights to turn on/off and ambient music to power down when the last person leaves the shop, to be reactivated the next time someone enters the premises. This approach can also conserve energy, leading to cost savings. Designing a future proof solution The threat of vandalism is greatly limited if everyone entering the shop can be identified, which is something that is already happening in Scandinavia using QR codes linked to an electronic identification system called BankID. This process involves a user being identified by their bank details, and their credentials checked upon entering the store. This not only streamlines the transaction process but vastly improves security because only those who want to legitimately use the services will go through the identification process, helping to deter antisocial or criminal behaviour. Physical security technology should be reliable and of high quality, without compromising the service to customers VMS-based network solution Both inside and outside of the premises, physical security technology should be reliable and of high quality, without compromising the service to customers, or hampering their experience. Door controls, network cameras, and loudspeakers, together with a comprehensive video management system (VMS), enable retailers to control every element of their store and remove any uncertainty around its management or security. Such a system, network-enabled and fully scalable to meet ongoing business requirements, can be offered using open APIs; this allows configuration and customisation while ensuring that the retailer is not limited by the technology or tied into any particular set-up or vendor as their requirements evolve. Additional security benefits As more businesses launch their unmanned stores, the benefits of such technology to streamline and improve every aspect of their operations become ever clearer. A comprehensive solution from a trusted security provider can bring complete peace of mind while offering additional benefits to support the retail business as it seeks a secure future.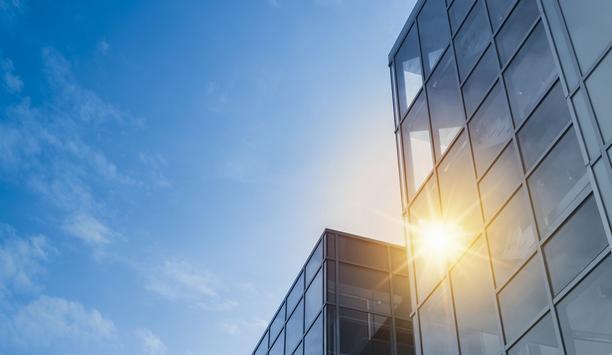 Get the most from investments in building security
From analogue to digital, from stand-alone to interlinked, building systems are in a state of transition. Moreover, the rate of change shows no sign of slowing, which can make it difficult to keep up to date with all the latest developments. If asked to pinpoint the single biggest driver of this revolution, one could point out the growing clamour for platform convergence. A security guard in a building doesn't want to use different systems to check video cameras, fire alarms or if someone has entered a restricted area: – it simply isn't efficient. For similar reasons, a building manager wants a single interface to control heating and lighting to match fluctuating occupancy levels, particularly in a hybrid working model. Applying the digital glue The demand from end-users for system convergence is growing, but to achieve full interoperability you still need to apply some 'digital glue' and that requires expertise. Yet bringing together disparate systems from different manufacturers can be problematic. Just as you get things to work, someone upgrades their solution and your carefully implemented convergence can start to come unstuck. Managing an implementation can quickly become more complicated, today's quick-fix can become tomorrow's headache This is one of the principal issues with all types of new technology; not everyone will choose the same path to reach the desired goal – it's the old VHS/Betamax argument updated for building management and security systems. Managing and maintaining an implementation can quickly become more complicated than it first appears and without proper oversight, today's quick-fix can become tomorrow's technical headache. Effective support for a hybrid workforce Today's hybrid workforce is a response to the pandemic that looks set to become an established part of working life for many companies across the world. Security systems have a massive role to play in facilitating this transformation that goes beyond simple intrusion detection, access control, and video monitoring. They can identify the most densely populated areas in a building to comply with social distancing guidelines and provide efficient use of space. The insights gathered from a security system can also be used to identify patterns of behaviour, which can then be used for planning and directing the use of building space to help create the best possible working environment while also minimising heating, lighting, and air conditioning expenditures. Identity credentials can help manage compliance with industry regulations by limiting access to certain areas Similarly, identity credentials – either biometric or mobile-based – can help manage compliance to industry regulations by limiting access to certain areas only to approved employees. Creating and maintaining the appropriate level of functionality requires a combination of innovative solutions and industry experience. The complete security package It's not just physical security that's important – cybersecurity is a major focus, too. Bringing together both the physical security and cybersecurity realms is increasingly becoming a 'must have' capability. What is evident is that the pace of technological change is faster than ever. Today's functionality simply wouldn't have been possible just a few years ago, while today's leading-edge developments may seem commonplace in five years.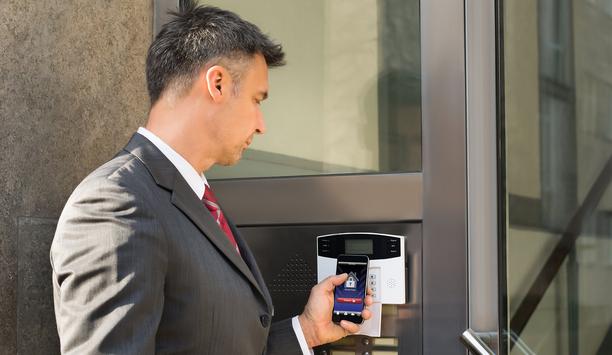 How businesses can protect their people in the new age of work
Ensuring employee health and safety remains a key priority for organisations this year, especially as we see COVID-19 cases continue to rise in different areas of the world. As an ongoing challenge, COVID-19 has shifted the priorities of many organisations. In fact, "improving health and safety for employees" is the top strategic goal this year of manufacturing and logistics organisations in the U.S. and U.K., according to research conducted by Forrester on behalf of STANLEY Security. But as we think about reopening and as hybrid workforce models and "workspace-on-demand" approaches rise in popularity, leaders need to consider implementing the right technologies to help ensure a safe return to the office. This means investing in health, safety, and security solutions that can help leaders protect their people. The intersection of security technology and health and safety There's no doubt that the scope of security has expanded in the wake of the global pandemic. What was once an area governed by a select few security or IT professionals within a business has now become a crucial company investment involving many key stakeholders. The role of security has expanded to encompass a broader range of health and safety challenges for businesses Additionally, the role of security has expanded to encompass a broader range of health and safety challenges for businesses. Fortunately, security technologies have made significant strides and many solutions, both existing and new, have been thrust forward to address today's biggest business challenges. Investment in security technology It's important to note that businesses are eager to adopt tech that can help them protect their people. Nearly half (46%) of organisations surveyed by Forrester report that they're considering an increasing investment in technology solutions that ensure employee safety. Technologies like touchless access control, visitor management systems, occupancy monitoring, and installed/wearable proximity sensors are among some of the many security technologies these organisations have implemented or are planning to implement yet this year. Facilitating a safe return to work But what does the future look like? When it comes to the post-pandemic workplace, organisations are taking a hard look at their return-to-work strategy. Flexible or hybrid workforce models require a suite of security solutions to help ensure a safer, healthier environment More than half (53%) of organisations surveyed by Forrester are looking to introduce a flexible work schedule for their employees as they make decisions about returning to work and keeping employees safe post-pandemic. Such flexible – or hybrid – workforce models require a suite of security solutions to help ensure a safer, healthier environment for all who traverse a facility or work on-site. One of the central safety and security challenges raised by these hybrid models is tracking who is present in the building at any one time – and where or how they interact. Leveraging security technology With staggered schedules and what may seem like a steady stream of people passing through, it can be difficult to know who's an employee and who's a visitor. Access control will be key to monitoring and managing the flow of people on-site and preventing unauthorised access. When access control systems are properly integrated with visitor management solutions, businesses can unlock further benefits and efficiencies. For instance, integrated visitor management systems can allow for pre-registration of visitors and employees – granting mobile credentials before people arrive on-site – and automated health screening surveys can be sent out in advance to help mitigate risk. Once someone reaches the premises, these systems can also be used to detect the person's temperature and scan for a face mask, if needed. We will likely see these types of visitor management and advanced screening solutions continue to rise in popularity, as 47% of organisations surveyed by Forrester report that they're considering requiring employee health screening post-pandemic. Defining the office of the future A modern, dynamic workforce model will require an agile approach to office management. It's imperative to strike the right balance between making people feel welcome and reassuring Businesses want to create an environment in which people feel comfortable and confident – a space where employees can collaborate and be creative. It's imperative to strike the right balance between making people feel welcome and reassuring them that the necessary security measures are in place to ensure not only their safety but also their health. In many cases, this balancing act has created an unintended consequence: Everyone now feels like a visitor to a building. Protocols and processes With employees required to undergo the same screening processes and protocols as a guest, we've seen a transformation in the on-site experience. This further underscores the need for seamless, automated, and tightly integrated security solutions that can improve the employee and visitor experience, while helping to ensure health and safety. Ultimately, the future of the office is not about what a space looks like, but how people feel in it. This means adopting a "safety-always" culture, underpinned by the right technology, to ensure people that their safety remains a business' top priority.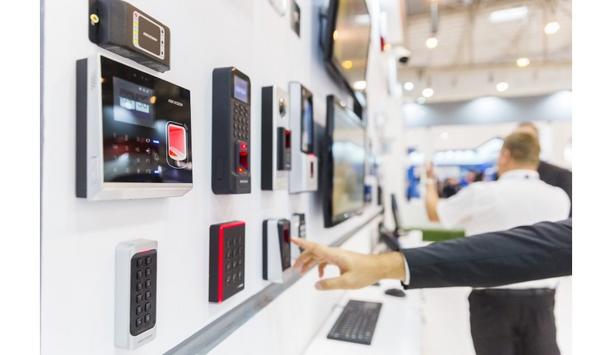 Security Essen 2022 provides an opportunity for companies to present their innovations
The security industry is booming. Whether technical high-end solutions or highly professional services - almost all sectors reported an increase in turnover last year. "These are the best preconditions for Security Essen 2022," Oliver P. Kuhrt, CEO of Messe Essen is pleased to say. "We offer the industry a top-class platform to present new solutions compactly and efficiently to decision-makers, buyers and other experts. Security Essen covers the complete range of the security industry, and does so within short distances." Mechanical security technology The focus of the range of products and services is on innovations in the field of electronic and mechanical security technology as well as cyber security, services and fire protection. The fair will be rounded off by an extensive accompanying programme with informative lectures. Among the exhibitors registered so far are Carl Wittkopp, Deutsche Telekom, Hikvision, Kale Kilit aswell as Salto Systems - and also the company ABI Sicherheitssysteme. Security Essen is the most important platform for us as a manufacturer of electronic security technology" ABI Sales Manager, Joachim Schairer: "Security Essen is the most important platform for us as a manufacturer of electronic security technology. The entire security industry meets there, which gives us the optimal opportunity to present our innovations. The fair also offers us a unique option to make new, relevant contacts within the industry." Video security solutions Funkwerk video systeme GmbH will also be among the exhibitors. "We are very much looking forward to finally being able to exhibit at Security in Essen again next year. Even though digital conference solutions certainly have their advantages, the direct and personal contact to our customers and interested parties is simply irreplaceable in the context of an international trade fair. This time, the focus will be on our individual video security solutions, but also on new developments from the Smart Building and Mobility sectors," says Christian Kaup, Head of Product Management & Marketing. Its bandwidth is what makes Security Essen so attractive for the security industry. With the areas of video; access, mechatronics, mechanics, systems & perimeter; fire, burglary & systems as well as services & digital networking security, all segments of the industry are to be found under one roof. Intensive professional contacts The accompanying programme offers further added value for visitors and exhibitors "This successful concept stands for short distances, direct discussions and intensive professional contacts," says fair Project Manager Julia Jacob. Security Essen offers companies numerous opportunities to present themselves to an international audience. Exhibitors benefit from individual stand options, theme-specific joint areas or time- and cost-saving complete packages. The accompanying programme offers further added value for visitors and exhibitors. Together with the technical training institute Haus der Technik, Messe Essen is organising the two-day fire protection forum. The Digital Networking Security Congress is also scheduled for two days of the fair. Here, the speakers will focus on security in networks, IT security, interfaces and cyber threats. Security industry market Despite pandemic conditions, the security industry market developed well last year the Bundesverband der Sicherheitswirtschaft (BDSW) (German Federal Association of the Security Industry) reported an estimated increase in turnover of four percent to 9.21 billion euros for its sector. The German market for electronic security technology grew by 1.6 percent to 4.695 billion euros in 2020. Access control systems (plus 4.3 percent) and video security technology (plus 7.1 percent) grew particularly strongly here. ABI-Sicherheitssysteme sees a trend above all in products that are becoming smarter. "This development is caused, among other things, by the massive advance of cloud solutions. In addition, security technology will communicate more and more with building automation and partly merge," is the assessment of Sales Manager, Joachim Schaire.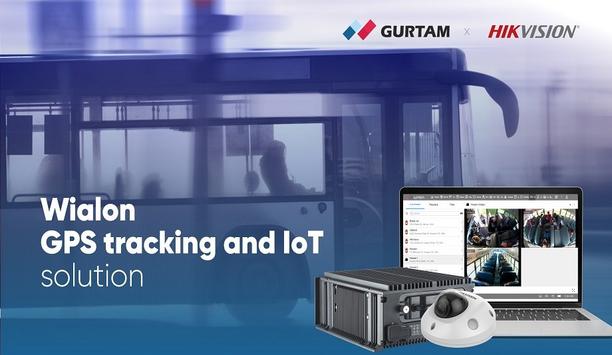 Hikvision collaborates with Gurtam on telematics solution
Hikvision, an IoT solution provider with video as its core competency, announced a new technology partnership with Gurtam designed to integrate its mobile products (cameras/MNVRs) with Gurtam's Wialon GPS tracking platform. This vital integration uses the latest technologies to create a solution for logistics and transportation industry customers to enhance efficiency in their fleet operations, while also increasing road safety to maintain high-security levels for personnel and merchandise. Comprehensive telematics solution Making use of the HikDeviceGateway protocol, Gurtam's Wialon GPS tracking platform integrates with Hikvision mobile products to offer a comprehensive telematics solution for fleet operators of buses, trucks, and taxis, achieving easier and smarter supervision, scheduling, and emergency response. The integration enables remote video monitoring of vehicle interiors and their surroundings, GPS location detection, real-time notifications, geofence control, Wi-Fi positioning, and more. Enhancing fleet and vehicle security Integration between Hikvision products and the Wialon platform creates a solution to help customers improve the security" "We are very pleased to welcome Gurtam to our partner ecosystem, and the integration between Hikvision mobile products and the Wialon platform creates a powerful solution to help customers improve the security of their fleets and vehicles," says Adler Wu, Global Technology Partner Alliance Manager at Hikvision. "Gurtam is a hardware-agnostic telematics software provider that aims to partner with the top manufacturers in the industry. Our cooperation with Hikvision is a possibility to join forces with a reputed video solution provider and give our customers access to Hikvision's innovation." "Wialon and Hikvision combined represent a reliable, top-notch solution available globally and suitable for multiple niches, from logistics to public transportation, and from cold chain to dangerous goods transportation," says Kseniya Dolia, VP of Technology Partnerships at Gurtam.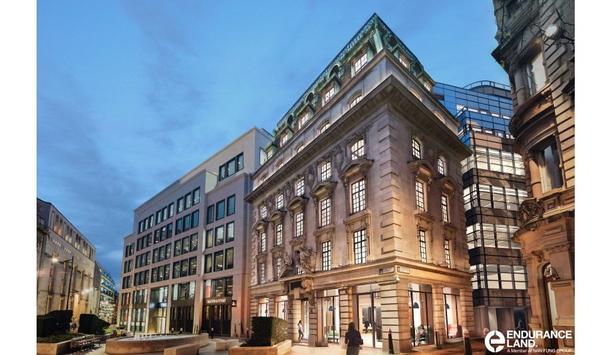 Inner Range and Antron Security deliver secure access control and robust security at Grade A London office building, The Bailey
Type of site: Grade A multi-tenant office Location: The Bailey, 16 Old Bailey, London, UK Site size: 115,000 sq. ft over ten floors Client needs: Easy access for users Touch-free and digital sign-in Free flowing movement through reception, avoiding crowds and queues Fast access to other floors via lifts Visitor management system that can be used by multiple tenants and reception staff easily Secure and clear intercom/entry phone and door automation for out-of-hours, deliveries and trades people access Easy access and parking for disabled users Reliable and resilient security, including CCTV monitoring of strategic locations Integriti intelligent integrated access control system Inner Range's enterprise-level intelligent integrated access control system, Integriti, provides robust security, as well as seamless integration, to an array of other building management systems. Some of the key features of Integriti include: Easy to use proximity card entry for users and tenants Forge Bluepoint, powered by Yardi, visitor management system to create secure, but easy to use credentials for visitors, including via smartphone High-level lift integration, by Mitsubishi that reads user credentials and directs users to the quickest lift, for their desired destination Integrated CAME BPT video entry phone and access control to automate doors, for disabled access near dedicated parking bay, for disabled users, as well as for out-of-hours access, deliveries and trades people Hard-wired IP closed circuit television system (CCTV) with Hikvision cameras, to monitor strategic locations End-to-end encrypted messaging, through every interface and integration, by Inner Range's Integriti for high-level security Provision for future entry turnstiles/speed lanes Richard Harvell, Engineering Director at Knight Harwood, who managed the refurbishment at The Bailey, said "Our key requirement was to be able to move users, including visitors, swiftly through reception, to their correct floors, with minimal or no touch points. And, all of this, without compromising security." High-level lift integration Antron Security's solution, centered on Inner Range's intelligent access control system, Integriti" Richard Harvell adds, "Antron Security's solution, centered on Inner Range's intelligent access control system Integriti, more than delivers. The high-level lift integration automatically directs users to the fastest lift for their floor and only allows access beyond reception, for those with bona fide credentials. We have been impressed with Integriti's sophistication and integration capabilities, as well as Antron Security's expertise and diligence in designing and installing our bespoke access and security system." The Client - The Bailey UK property firm Endurance Land, which is a member of the Hong Kong-based property conglomerate, Nan Fung Group, owns The Bailey. The property, which is situated directly opposite the famous Old Bailey High Court in London, was originally built in the early 20th Century for the Chatham and Dover Railway Company. Its Grade II listed Edwardian Baroque façade features classical reclining figures, while a larger 'western extension' was built in 1999, to modern city office standards. Knight Harwood commissioned for refurbishment Knight Harwood was recently commissioned to refurbish the whole site, along with architect, Orms and building design consultancy, GDM Partnership. The commercial site meets Grade A office specifications and offers exceptional internet reliability, and speed for tenants. It achieved a platinum connectivity rating, by WireScore, the Mayor of London's digital connectivity rating scheme, in 2020. Sophisticated access and security management system A new and sophisticated access and security management system was part of the refurbishment brief. Knight Harwood stipulated an access and security management system that would ensure a free flow of users and tenants through reception, without crowding or queues. This would need to include integrating intelligent lift controls, so as to ensure users were swiftly taken to their designated floor, as well as a good visitor management system that all tenants could use, without the need for a central security team to manage requests. Touchless access and digital sign-in for users Touchless access, as well as digital sign-in for users was also important for the client Touchless access, as well as digital sign-in for users was also important for the client. An intercom or entry phone and access control operated doors were needed for disabled users, who would be accessing the building from the dedicated disabled parking bay, as well anyone arriving 'out of hours', or for trades people and deliveries. High-levels of physical and cyber security were needed to keep all legitimate users and the site safe, without hindering access. CCTV monitoring would be needed in strategic locations. Future proofing, including laying under-floor cables ready for entry turnstiles/speed lanes, was desired. Antron Security managed the project Antron Security project managed the design, supply and installation of the access control and security system for The Bailey and acted as the 'go to' contact for Knight Harwood. Antron Security is a globally renowned installer of bespoke security solutions and has been providing security installations for the past 30 years. Taking care of the supply, design, installation and maintenance of security systems, Antron Security is NSI and Safe Contractor approved, meaning all staff and systems installed comply with the latest industry standards and are regularly inspected. Bespoke security solutions Inner Range provided the core access and security management system, Integriti, which enabled Antron Security to build the bespoke solutions needed for The Bailey. Inner Range has been a globally renowned company in the design and manufacture of intelligent security solutions, since it was established in 1988. Inner Range systems have been installed in over 25 countries. Its flagship product, Integriti, offers enterprise-level intelligent security and integrated smart building controls, for single sites through to global estate portfolios. Key integration Inner Range's powerful Integriti intelligent access control system integrates with Mitsubishi's high-level lift controls Inner Range's powerful Integriti intelligent access control system, known for its breadth of integration options, integrates with Mitsubishi's high-level lift controls and Bluepoint's visitor management system, to ensure all users and visitors can access their floors, and designated areas with ease. The Mitsubishi lifts are able to read credentials from proximity cards, or mobile phones, at a user check-in point, at the reception, or in the lift lobby itself. High-level lift controls to reduce crowding and queues The high-level lift integration with 'destination control' means the lift software takes into account, where each of the building's lifts are, where the user's 'home floor' is, as well as where other users are going/due to go, and instantly calculates the quickest lift for the new user. The user is immediately directed to the most efficient lift via a display screen at reception, or in the lift lobby. If users are able to go to more than one floor, they can update their preference in the lift itself. This integration ensures users move through reception quickly and efficiently, with no unnecessary stops. Fully integrated visitor management Inner Range's Integriti intelligent access control system also allowed Bluepoint's visitor management system to integrate with the Mitsubishi lifts. For visitors to access tenanted floors within the building, the following has to take place: A tenant creates the meeting via Bluepoint An email is generated and sent to the visitor's inbox, where they can create a mobile QR code pass and save it to their smart phone wallet When the visitor arrives, they use their mobile phone to scan the QR code in the Bluepoint invite, at the reception desk to check-in The reception team can then direct them to the Mitsubishi lifts, which display the lift car that they need to get to their meeting To leave, the visitor presents their QR code at the lift or door reader, which tells the system they're leaving The QR codes are only valid for one entry and one exit, and only on the appointment date and at the planned appointment time. Afterwards, the QR code becomes invalid and is deleted from the system CAME BPT entry panels and video intercom system The QR code gives the visitor the ability to access everything they will need, including the lifts and any locked doors en-route. The integration between Integriti and Bluepoint's visitor management system was achieved using the Bluepoint API. Bluepoint is cloud-based, hosted on the Microsoft Azure platform. CAME BPT entry panels were installed to allow disabled users to access the building, near the dedicated disabled parking bay, as well as for any visitors entering the facility out-of-hours, to contact the security team, or for deliveries and trades people to use, in order to access doors at the rear of the building. The entry panels allow for a reliable and intuitive video entry intercom system. Hikvision CCTV cameras installed CCTV cameras from Hikvision have been installed throughout the site, to create a hard-wired IP CCTV system CCTV cameras from Hikvision have been installed throughout the site, to create a hard-wired IP closed circuit television (CCTV) system. They are integrated with the Integriti access control system, which allows for intelligent 'cause and effect' monitoring. System protocols automatically bring up specific camera feeds for security managers to view, in response to alerts and footage can be viewed together with additional information from Integriti, such as if a door has been left open. Intelligent access control Inner Range's enterprise product, Integriti, provides seamless integration with a multitude of other smart building management systems, underpinned by robust security. This includes encrypting all communications through every device and interface, and providing intruder detection to European standard EN50131. Integriti helps building managers create greener and more energy efficient sites, by tracking how tenants use the building, and amending heating and lighting settings, as a result. Integriti also provides trace reporting, that can identify a user's movements, if they have become unwell and identify who else has been near them. System benefits for users include: Touch-free entry and digital sign-in for users and visitors No unnecessary stops for users on their way into the building Reduced risk of crowding or queues in reception area Easy to use visitor management system Robust security that doesn't impinge on access Future proofing with cabling provision for speed lanes/entry turnstiles in place
Related white papers
10 top insights in access, cloud and more
Protecting dormitory residents and assets
Attention OEMs: 5 Ways RFID Readers Can Secure Your Markets