Linear Access Control Cards, Tags & Fobs
(2)
Browse Access Control Cards, Tags & Fobs
Access control card/ tag/ fob products updated recently


Open Supervised Data Protocol (OSDP): the gold standard for access control installations
Today's security industry technology standards create a common framework for achieving predictable performance. Systems are made more secure and easier to install, use and integrate with other devices. Standards are also intended to be living documents, open to continual refinements to benefit manufacturers, integrators and end users. An excellent example is the Open Supervised Data Protocol (OSDP), which is now the industry's gold standard for physical access control installations. It was designed to offer a higher level of security with more flexible options than the aging defacto Weigand wiring standard. Updating OSDP-readers simultaneously One recent addition enables end users to push firmware and software updates to thousands of OSDP-enabled card readers simultaneouslyOSDP, first introduced in 2011 by the Security Industry Association (SIA), continues to evolve with significant manufacturer input. One recent addition enables end users to push firmware and/or software updates to a few or thousands of OSDP-enabled card readers simultaneously. Weigand technology requires updates to be made one at a time at each reader. Regularly changing reader encryption keys is an excellent way to enhance facility security. It's easy using the OSDP file transfer capability and the latest DESFire EV2 credentials containing multiple encryption keys. You can transfer the next code on the card to all readers and the job is done. And there's no need to create a new card for each user or reprogram each individual reader. AES-128 encryption ensures cybersecurity It's time to migrate entirely away from Weigand technology. If greater security, convenience and reduced labour from the latest OSDP updates isn't reason enough, here are a few more things to consider. The 40-year-old Weigand protocol provides no signal encryption, making it easy for hackers to capture the raw data transmitted between cards and readers. OSDP readers support AES-128 encryption while providing continuous monitoring of wires to guard against cybercriminals. Weigand reader installations require homerun cable pulls from the control panel to each peripheral device. OSDP readers can be daisy chained, providing additional savings on cabling and installation time. Weigand technology is simply too slow to work with today's most versatile and secure card technologies. OSDP readers work with virtually all modern access control cards. The OSDP standard also works with biometric devices; Weigand does not. Meeting requirements of FICAM guidelines SIA is pushing to make the latest OSDP version a standard recognised by the ANSI, a move to enhance the global competitiveness of U.S. security businessesAlso, OSDP is becoming a must-have standard for organisations demanding the highest security levels. The standard meets requirements of the Federal Identity, Credential and Access Management (FICAM) guidelines that affect how the access control industry does business with the federal government. SIA is pushing to make the latest OSDP version a standard recognised by the American National Standard Institute (ANSI), a move to enhance the global competitiveness of U.S. security businesses. There's still a large worldwide reader installation base that works solely with the Weigand protocol. Admittedly, changing them all at one time may be prohibitively expensive; however, standards should be viewed as a journey, not a destination. That's why a measured migration is the right choice for many organisations. Begin by securing the perimeter. Replace only the outside-facing Weigand readers. As long as the walls are secured, the inside can remain a softer target until OSDP-compatible readers can be added indoors. The case for moving to OSDP as a standard is compelling. It offers our industry the opportunity to design access control software and products that provide what end users want most – greater security, flexibility and convenience.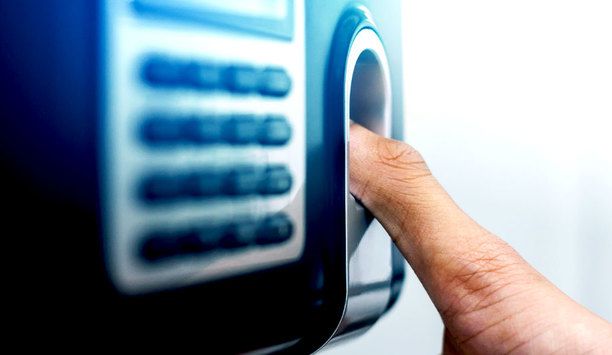 Debunking the myths of the security of access control systems
It's not surprising that people are nervous about the security of newer technologies, many of which are part of the Internet of Things (IoT). While they offer greater efficiency and connectivity, some people still hesitate. After all, there seems to be a constant stream of news stories about multinational corporations being breached or hackers taking control of smart home devices. Both of these scenarios can feel personal. No one likes the idea of their data falling into criminal hands. And we especially don't like the thought that someone can, even virtually, come into our private spaces. The reality, though, is that, when you choose the right technology and undertake the proper procedures, IoT devices are incredibly secure. That said, one of the spaces where we see continued confusion is around access control systems (ACS) that are deployed over networks, particularly in relation to mobile access, smartcards, and electronic locks. These technologies are often perceived as being less secure and therefore more vulnerable to attacks than older ACS systems or devices. In the interest of clearing up any confusion, it is important to provide good, reliable information. With this in mind, there are some myths out there about the security of ACS that need to be debunked. The fact that these devices communicate with an ACS via Bluetooth or Near Field Communication (NFC) leads to one of the main myths we encounter Myth #1: Mobile credentials are not secure The first myth we have to look at exists around mobile credentials. Mobile credentials allow cardholders to access secured doors and areas with their mobile devices. The fact that these devices communicate with an ACS via Bluetooth or Near Field Communication (NFC) leads to one of the main myths we encounter about the security of credentialed information. There is a persistent belief that Bluetooth is not secure. In particular, people seem to be concerned that using mobile credentials makes your organisation more vulnerable to skimming attacks. While focusing on the medium of communication is an important consideration when an organisation deploys a mobile credentialing system, the concerns about Bluetooth miss the mark. Bluetooth and NFC are simply channels over which information is transmitted. Believing that Bluetooth is not secure would be the same as suggesting that the internet is not secure. In both cases, the security of your communication depends on the technology, protocols, and safeguards we all have in place. So, instead of wondering about Bluetooth or NFC, users should be focused on the security of the devices themselves. Before deploying mobile credentials, ask your vendor (1) how the credential is generated, stored, and secured on the device, (2) how the device communicates with the reader, and (3) how the reader securely accesses the credential information. When you deploy smartcard technology as part of your ACS, you should choose the latest generation, such as MiFARE DesFIRE EV1 or EV2 and HID iCLASS SEOS Myth #2: All smartcards are equally secure The question "how secure are my smartcards?" is a serious one. And the answer can depend on the generation of the cards themselves. For example, while older smartcards like MiFARE CLASSIC and HID iCLASS Classic offer better encryption than proxy cards and magstripe credentials, they have been compromised. Using these older technologies can make your organisation vulnerable. As a result, when you deploy smartcard technology as part of your ACS, you should choose the latest generation, such as MiFARE DesFIRE EV1 or EV2 and HID iCLASS SEOS. In this way, you will be protecting your system as well as your buildings or facilities. Some traditional readers and controllers can also pose a serious risk to your organisation if they use the Wiegand protocol, which offers no security. While you can upgrade to a more secure protocol like OSDP version 2, electronic locks are a very secure alternative worth considering. It is also important to understand that not all smartcard readers are compatible with all smartcard types. When they are not compatible, the built-in security designed to keep your system safe will not match up and you will essentially forego security as your smartcard-reader will not read the credentials at all. Instead, it will simply read the non-secure portion—the Card Serial Number (CSN) —of the smartcard that is accessible to everyone. While some manufacturers suggest that this is an advantage because their readers can work with any smartcard, the truth is that they are not reading from the secure part of the card, which can put your system and premises at risk. Using electronic locks can help protect facilities and networks through various security protocols, including encryption and authentication Myth #3: Electronic locks are more vulnerable These days, there are still many who believe that electronic locks, especially wireless locks, are more vulnerable to cybercriminal activity as compared to traditional readers and controllers. The concern here is that electronic locks can allow cybercriminals to both access your network to get data and intercept commands from the gateway or nodes over the air that would allow them access to your buildings or facilities. The reality is that using electronic locks can help protect facilities and networks through various security protocols, including encryption and authentication. Additionally, because many of these locks remain operational regardless of network status, they provide real-time door monitoring. This means that many electronic locks not only prevent unauthorised access but also keep operators informed about their status at all times, even if a network goes down. Outdated technology and old analogue systems are more vulnerable to attacks When it comes to deploying electronic locks, it is important to remember that, like any device on your network, they must have built-in security features that will allow you to keep your information, people, and facilities safe. Be prepared to unlock future benefits Ultimately, the information in your IP-based ACS is at no greater risk than any other information being transmitted over the network. We just have to be smart about how we connect, transmit, and store our data. In the end, maintaining the status quo and refusing to move away from old technology is not a viable option. Outdated technology and old analogue systems are more vulnerable to attacks. The reason it is so important to debunk myths around ACS and, at the same time, get people thinking about network security in the right way is that network-based systems can offer an ever-increasing number of benefits. When we deploy new technology using industry best practices and purchase devices from trusted vendors, we put ourselves and our networks in the best possible position to take full advantage of all that our increasingly connected world has to offer.
How to choose the right wireless access control locks
The basic principles of access control are well established: only authorised people should have access to secure areas, only at times that can be defined in advance, and only within a system that can identify exactly who went where, and when. Traditional mechanical lock-and-key systems cannot accomplish this — at least, not without loading a huge admin burden onto security staff. But modern, electronic wireless access control has the flexibility to achieve it. What criteria determine the right sort of access control for your organisation? It makes sense to assess what is desirable against what is affordable or available in the electronic access control market today. Asking yourself these 5 questions will lead to a wise investment in the right technology: Wireless locks like Aperio work seamlessly with existing systems from over 100 different access control providersDo you want to extend your existing system, or begin from scratch? You are not stuck with locks chosen by a previous management team. Security needs change. Wireless locks like Aperio, for example, work seamlessly with existing systems from over 100 different access control providers, integrated online or offline. You will save time and money extending your current system with a technology like Aperio and users can continue with their existing credentials. Going forward, it makes sense to choose locks built using open architecture, for added flexibility and to future-proof your next investment. Who are the site users and what kind of credentials suit their needs? In many industries, access to premises is required by permanent staff and short-term contractors: your access system needs to be flexible. Different systems offer credentials stored on cards and fobs, or on programmable, battery-powered keys. For example, the new Openow app for SMARTair wireless locking converts a user's smartphone into a virtual key. You issue and revoke user keys using the intuitive software, an efficient, flexible mobile management solution. What is the structure of the site (or sites) you protect? You will need different locks for high-traffic and low-traffic doors, indoor and outdoor use. Almost everywhere, wireless locks are much easier to install and to maintain than traditional wired magnetic locks — and more cost-effective to run. Certified wireless security locks provide extra protection for sensitive areas needing stringent standards. If you have a mobile workforce or manage dispersed sites, consider the credential management practicalities. For example, programmable keys that are easy to update with a Bluetooth-enabled smartphone app — like ASSA ABLOY's CLIQ Connect solution — will save your staff time and money. For outdoor access points, you will need gate locks or padlocks certified for operation in extreme conditions Do you want to secure more than just doors? Some wireless systems have locks for cabinets, machines, windows and even server racks (handy if you want an extra layer of control over co-located servers). There will be workflow advantages in monitoring these 'non-doors' — medicine stores, for example, or car parks or lifts — from the same admin interface as your doors. Site users will appreciate the convenience of carrying one credential for every access need. For outdoor access points, you will need gate locks or padlocks certified for operation in extreme conditions. For example, CLIQ mechatronic padlocks are currently deployed outdoors at utility sites in Scandinavia and supermarkets in East Africa. Do you need real-time capabilities? Choose an Online system and you can manage and amend access control doors at any time and from anywhere, using the admin software. You can monitor sensitive areas like medicine stores remotely and in real time, and can revoke access rights if a user credential gets lost. In an emergency, remote locking or unlocking of an entrance could be critical. Aperio wireless locks, for example, are integrated with online electronic access and real-time monitoring systems in hospitals, manufacturing plants and student halls of residence. With some systems, including SMARTair, you can combine 'Update on Card' and Online updating for different doors within the same installation. The CLIQ Connect app and programmable keys make real-time control over remote sites or teams possible. Wireless access control offers a compelling mix of audit compliance, easy installation, cost efficiency, and seamless integration. It makes life easier for security managers, and is deployed in premises as diverse as power plants and co-working spaces; museums and care homes; banks, schools and skyscrapers.

SIA invites nominations for George R.Lippert Memorial Award
The award is presented annually to honour a distinguished individual from a SIA Member company The Security Industry Association (SIA) recently issued a call for nominations for the George R. Lippert Memorial Award. The Lippert Award, as it's known in the security industry, is presented annually to honour a distinguished individual from a SIA Member company for long-term, selfless service to the security industry and to SIA. In memory of George R. Lippert The award is named in honour of Mr. Lippert, who dedicated more than 20 years of his life to the security industry and SIA. In 1967, Mr. Lippert purchased a company called Cameras for Industry. He served in leadership positions with Morse Security Group, Aritech and Linear Corp. Mr. Lippert was elected to the SIA Board of Directors in 1971, and served on the board for 17 years. His insights and efforts had a lasting impacting on SIA's standards program and many other initiatives that benefited the industry. Recipients of the George R. Lippert Memorial Award are individuals who exhibit the same characteristics as Mr. Lippert, providing exceptional service to the security industry and SIA. To qualify, a nominee for the award must be: Employed in the security industry for more than 10 years with a manufacturer, integrator, distributor or service provider; Affiliated with a company that is a SIA Member in good standing; Respected as a leader in SIA and the industry; Viewed as a goodwill ambassador for SIA and the industry, as demonstrated by activities with various industry segments, such as regulatory agencies, industry associations, etc.; and Recognised as honest, responsible, courteous and kind. When evaluating candidates nominated for the award, the SIA Lippert Award Committee will consider their long-term service to SIA and the security industry, the impact of their efforts on behalf of SIA and the industry, and their integrity, leadership and diplomacy as demonstrated in industry dealings. Deadline for the submission of nominees is Monday, August 10. SIA will announce the winner of the Lippert Award during SIA Honours Night: Celebrating Performance, Partnerships and People in the Security Industry in New York City on Wednesday, Nov. 18.

Farpointe Data long range wireless transmitter installed at Kolea, Waikoloa Beach Resort
Integrated with gate entry system, long range solution opens Kolea at Waikoloa Beach Resort's main gate Farpointe Data, a DORMA Group Company, the access control industry's trusted global partner for RFID solutions, recently announced that its Ranger WRR-4+ 433 MHz receiver is used to gain admittance to the main gate of the Kolea at Waikoloa Beach Resort on the Big Island of Hawaii. Kolea is a very diverse community offering both private residences and two and three bedroom vacation villas. This exclusive gated community offers everything a vacationer could desire in a vacation rental. That includes insuring that only those authorised to be in the community can enter.Farpoint P-640 proximity cards Kolea's organically grown security system includes Napco locksets with integrated card readers and keypads, a Linear gate entry system and Cisco video surveillance. Some houses on the property use Farpointe P-640 proximity cards with keypad readers for access from the street and directly from the beach. Those entering the main gate in their car use a Farpointe transmitter which is read by the Farpointe WRR-4+ receiver integrated into the Linear gate entry system via the industry standard Wiegand protocol. Instead of using a card, which could activate more than one device or door at a time, the transmitter holder selects exactly the mechanism to be immediately triggered. Available in either a two- or four-button configuration (WRR-2+ or WRR-4+ models respectively) and equipped standard with a weather-resistant potted proximity or contactless smart card module, the transmitter can use either two or four buttons to open two or four different doors from ranges up to 200 feet (61 m). Each button outputs transmitter data over separate Wiegand outputs yet the receiver installs just like a proximity reader for easy integration with popular proximity or contactless smart card access control systems. "Being located here directly on the beach places unique demands on our electronic security infrastructure. Our access control needs have evolved over time and we've been very happy with the flexibility and reliability the Ranger series has given us," reports Trenton Johnson, facility manager for Kolea at Waikoloa Beach Resort. "This dependability means we are no longer continually re-investing in new equipment." "Using standard 26-bit Wiegand protocol and featuring standard mounting holes, the WRR-4+ is used as an "add-on" or "wire-in" receiver at the resort," adds Scott Lindley, Farpointe Data president. "With custom Wiegand protocols and Farpointe's MAXSecure™ security option, the long range system can be made even more protected to prevent credential duplication and ensure that the readers will only collect data from this single system's coded credentials. The lithium cell battery is tested to exceed 250,000 presses."Farpointe for ISC West 2015 Attendees at the ISC West Show in Las Vegas April 15-17 can see how the new long range WRR-2+ and WRR-4+ 433 MHz receivers operate. At ISC West, Farpointe Data will be in Booth 8056. Linear unveils latest Z-Wave Dimmable LED Light Bulb
Linear LLC, a Nortek company and a leader in the security and home control markets, will show a preview of its newest Z-Wave product, the Z-Wave Dimmable LED Light Bulb at CES Unveiled New York. The instant-on, screw-in bulb provides soft-white illumination equivalent to a 60-watt incandescent bulb and provides one of the simplest and most affordable intelligent lighting solutions available, from the world's largest manufacturer of Z-Wave products - according to the Z-Wave Alliance. The new smart bulb is remotely controllable from any Z-Wave hub or controller, consumes only nine watts of energy, and has an estimated lifespan of 25,000 hours. The soft white LED light bulb is dimmable to 100 levels and offers a practical lighting solution for DIY and professional installers who want to bring intelligent lighting anywhere a light socket exists. Just like with other Z-Wave lighting solutions, Linear LED smart bulb users can program lifestyle scenes and trigger the bulb on or off when other events or associated devices are activated. This new product also acts as a repeater to strengthen the Z-Wave mesh network. "Our Z-Wave Dimmable LED Bulb clears a major roadblock for lighting control adoption, the need to install high voltage switches," said Linear senior vice president of product and market development, Duane Paulson. "The smart bulb is the easiest Z-Wave lighting control solution to install, operate and manage, it has the smoothest dimming feature on the market today, and it offers practical applications in nearly every room in a home." In addition to the smart bulb, Linear manufactures a wide array of other Z-Wave enabled home control products, including: three-way and regular light switches, thermostats, doorbells, key fobs, door/window contacts, dimmer modules and wall outlets; all of which will be on display at CES Unveiled. Linear will also showcase its UL-certified Z-Wave Garage Door Operator Remote Controller, which has been widely adopted through popular platforms such as Lowe's Iris, Nexia, Staples Connect and more. Paulson continued, "With our full line of security, access control and lighting solutions, customers can now build a fully-integrated home control system using Linear products." Linear's 2GIG home control platform serves the needs of more homeowners than any other installed home control platform in the world. Linear and their parent Nortek have global reach, which includes distribution and market share in every continent across a range of channels, supported by smart-tech development and manufacturing centres across Asia, North America and Europe. Linear will continue to develop innovation in integrated systems and IoT connected products, state-of-the-art product ID design and high volume manufacturing.
Featured white papers
Five things to consider for AI with video technology
Download
OSDP is the strongest access control for your business
Download
Preparing your organisation with quality situational awareness
Download